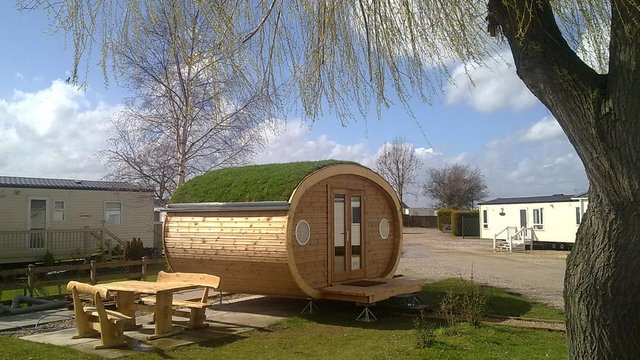 About
*UPDATE* - we got the austin chronicle $800 grant for the ticket for our entrance into the event.  this helped shape the money we actually needed to raise.  but we only have a WEEK to do it.  please RT this and tell people who might be able to sponsor/donate towards the project.
firstly ->  the ark project and pdf download - open these up in another browser and then carry on reading this block of text.  you'll need to really know the background of the ark project before you donate.  i hope you'll see the power and benefit of this project.


*update* - before we even got started on this fundraiser we managed to get the sxsw eco grant so we shaved off $800 for a ticket to go already.  thank you sxsw chronicle for the grant sponsoring - this has helped so much. woot! :)
i'm hoping you enjoyed the content and the videos about the project so far. we have managed to secure the funding to build an ark in the heart of the national forest in england. using social media we will be documenting everyday about the experiences of living off the grid (but in the clouds) as we create our own power, consume it and document the process of power production from solar/wind and document our time in the ark together as father and daughter.
ultimately going to sxsw eco is about spreading the message and gaining exposure for this 'signature' social media project past what i can do in my own network. i want my daughter (and other parents worldwide) to empower their own children with the knowledge to understand at an early age about consumption, creation and how to live with less so she has that in her arsenal of education as she moves through life and understands what that world looks like and make a better informed choice.
in the process of documenting the ark everyday (i have been doing social media making for a long time now - five years) i'll be having a ghostwriter help me write a book about the experience over the course of that year in the hope that i can afford my own ark at the end of it. this ark will stay as a legacy on the site at conkers and the idea is that i can earn enough money to purchase my own livingARK and place it in a location in europe.
my ultimate aim is that having my own ark i can leave this in a will to my daughter ella and that the year media archive is left for her in case that anything happens to me she can look back at it and see how much her father loved her. for me, this is a small course correction for some of my past mistakes and love lost - this is a statement and a narrative that i want to set out for her future.
i've already pictured the scene of her walking up to the ark, opening the doors and finding a letter and the media (might have trouble playing it - not sure of format/players in ten years time!) and she will remember that her father did this with her when she was young.
she then has the choice. sell the ark, live in the ark, remember the ark. remember about living green.
this is my manifesto.
What are the funds for?
the funds will provide me with the ability to book a flight, a place to stay and entrance into the event (i removed about £500 from the fundraising because i won the grant to attend) i'll get my business cards (done!) (eco) and printed materials together and spread the word about the project in the social channels that i know best! :)
i'm looking to stay in a place downtown for about a week to go to the event but also to hang out with friends while i'm over - this might be my last time to go austin for a year or so because of next years project.
About the project owner
intense, determined, focused, clarity, exact, chaos, sensitive and formidable.
i'm currently building a webtv studio called fibrecamp, some awesome nomad jackets, ammobox project (2007) and a variety of other social media related projects.
News
This fundraising is finished
For $16 or more
a mention in our blog posts footer during the week in sxsw eco - a warm and fuzzy that your kinda getting behind us and saying 'you go girlfriend' - i can't pull that off can i?
For $38 or more
same as £10 donation but also mentioned in closing credits of video made and posted in all audioboo comments as well with media we make. your name in digital lights.
For $76 or more
the £10 + £25 rewards and a mention at the launch party of the ark project at the start of the 365 day project (http://ark.me.dm) - part of the roll call that you helped out the project. enabling me to get to austin is part of the promotion side of things.
For $152 or more
same as the previous rewards but one months mention in the daily output from the ark project footer blog posts and i'll record a personal video to you from the ark about any question you ask!
For $758 or more
same as the previous rewards and your name, url burnt in or written into wood on the inside of the livingARK project that will stay on site - your name as legacy in the ark.
For $1,516 or more
all of the previous rewards and an evening with food at the livingARK project - cooked with the things you like. we may have wine.
Early Birds
Someone from

Leighton Buzzard, GB