About
The Sunboy is an epic and musical short movie directed by Jp Bouix (http://www.fascinahouse.com) and composed by Tom Frogner (http://flavors.me/tomfrogner)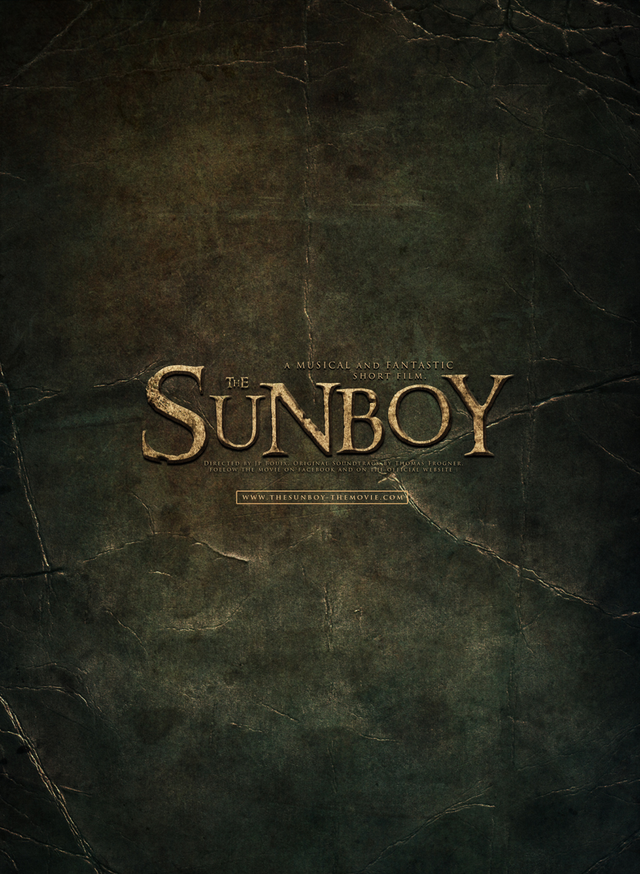 SYNOPSIS

The Sunboy tells the story of a young boy terrified by the idea that his father wants to kill him. So he takes refuge in a dream world but still plagued by a beast named Alakiar that destroys the kingdom slowly. Feeling himself the king and savior, the junction between reality and fantasy becomes thin.
This project will highlight the notion of duality that can exist between reality and imagination of a child. Of this, will rise the symbol of the father by the beast.
We don't want to make an intellectual movie, but a musically and cinematically one which will satisfy our expectations (and yours!).
Check out the first teaser (in MattePainting) created especially for you.
Editing & Matte Painting : JP BOUIX
Original Soundtrack : TOM FROGNER
film references

What are the funds for?
The funding will cover the entire cost of the film :
• Costumes (rental) •
  • Equipment rental (Steadycam Camera and Lenses, Sound ...) •
  • Post-Production (Animation and 2D matte painting) •
  • Scenery •
The film crew will be voluntary and very small, to maximize performance.
The budget : You and just you can give life to this project. The film is partly self-produced, but if you want to help us, even just a little, we will be eternally grateful to you.
Shooting will during about four days, 17h a day. Moreover, a facebook page - www.facebook.com / thesunboymovie - will be regularly updated !
About the project owner
About JP BOUIX:
Young and independent director of 21 years old. He made his debut in the video clip. He has a boundless passion for aesthetics in all kinds of images (movies, advertisements, photographs ...). Passionate about movies since he's seven, he continues to create, think, imagine all sorts of projects of any style. When he met Tom Frogner, while drummer John Doe's Unbelievable Suicide, they decided to make a short movie : "The Sunboy". Project that can not live without you.
Previous projets

Showreel 2011
The Digital Mermaid (2012)
And many more on Vimeo.

Discover the documentary about his next video to be released in October. Broadcast on a big french TV Channel (France 3)
About TOM FROGNER :
Songwriter of 23 years old, he begins to play drums at a young age and then he started to learn guitar and piano to focus primarily on the art of composition. Sensitive to the emotions conveyed through a melody, this his main obsession in the songs he composed for his band John Doe's Unbelievable Suicide, a folk-rock project in which he met JP Bouix. Their shared passion for the aesthetics of the image will be born finally a real desire to set up the project of "The Sunboy".
This fundraising is finished
Early Birds