About
Seeds of the city is a project about studying and sharing knowledge on urban agriculture blooming in Europe. It's a solitary adventure, a study travel on about fifteen urban farming projects in eleven countries for 3 months. And it's also a travel with all the magic that carry this word.
The project trigger
There is a loss of connexion between us and nature, namely the one that feeds us. That's also what striked me as a young agronomist: we have lost this link notably b;ecause of living in cities, we have lost our link with agriculture that is to say the use of nature too feed us
In Europe at the biginning of the 20th century, distinction between cities and nature wasn't as strong as nowadays. I mean agriculture was always necessarily really close to cities and their inhabitants. But over time they grew bigger, denser, they encrouched upon agricultural land, lands that used to feed them. At the same time the new retailing system incarnate by large grocery store appeared in the 70s. It participate in breaking the link between food growers and grocers, between grocers and consumers and consequently between city dwellers and agriculture. 

Paris' built-up area evolution between 1901 and 2010
There is a necessity for city dwellers to make-up for this lack, to rebind to nature.
Ok it's a quick analysis their is other factors. But it's just to say that you can see it, we are rather disconnected from our roots, from the nature and from life that it shelters.
Feel like talking about solutions
Urban farming is a simple proposition to rebind a little with nature. The idea is to bring back in the inner city, to the closest to consumers, some agriculture. That is to say utilisation of vegetal or animal ressources. This agriculture as to be innovative to adapt to urban constraints (farmscraper, rooftop farming, new substrate...)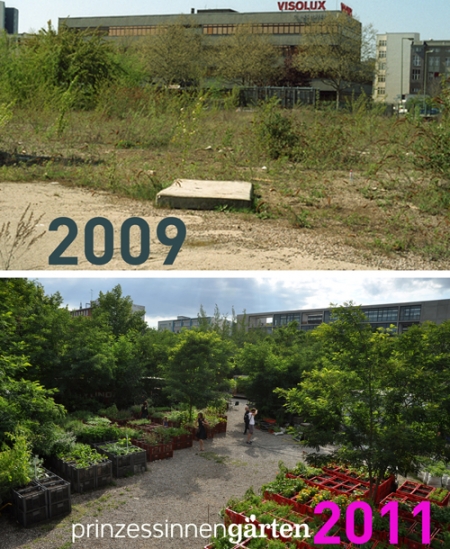 Impressive success of the Prinzessinen Gärten in Berlin (prinzessinnengarten.net)
The idea can seem crazy for fans of pastoral nature, the one you can only find in the countryside. But most of the population in industrialized countries live in cities (almost 80% in France), it's therefore in cities that we should bring back some kind of nature. The idea of growing food in cities is not utopian or anecdotal, the FAO (Food Agriculture Organization) encourage this type of agriculture either in developping and developped countries to help to reach the food needs of a growing world population.
Urban farming as a lot of positive impacts. It recreats this link between the food-producing nature and city dwellers, but it also brings back social mutual aid, it can renovate and dynamis areas. It as many environmental benefits on biodiversity, on waste management, on alimentation with fresh food localy grown with no transportation.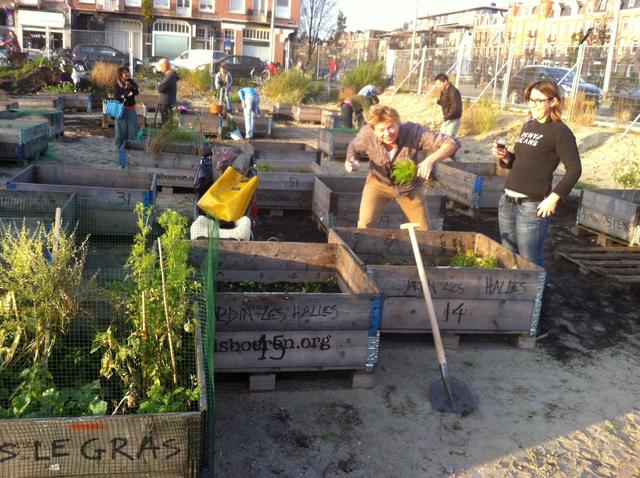 First season at the Stadsboeren in Amsterdam (www.stadsboeren.org)
The project 
Urban farming gain a growing attention since several years. But if it begins to be well developped in cities like Montréal, Detroit or New-York, it's still a new thing in other places like in France. So the idea of "Seeds in the City" is to bring light on urban farming and especially on solutions that have been implemented and that could be adapted in other places. With better knowledge on practices the developpment of urban farming should quicken up!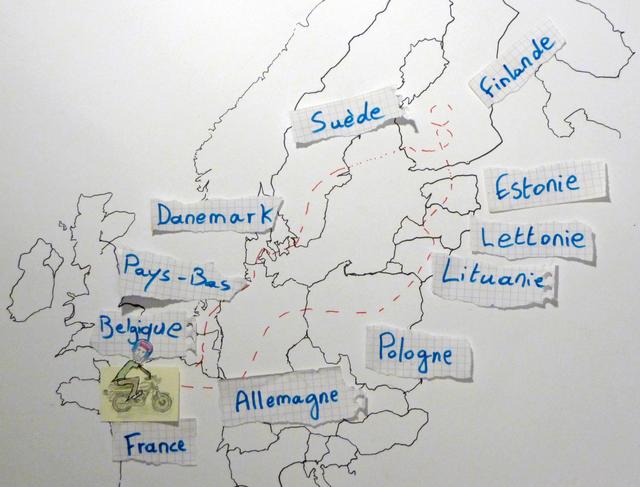 The route
That's why the project consist on a 3 month travel accross 11 countries and 8000 km by train and bike to meet those who have already experimented urban agriculture.
Main goals are:
1) Capitalization of knowledge on :
development of inovative cultural technics,
how to manage projects underway,
analysis of urban agriculture's benefits.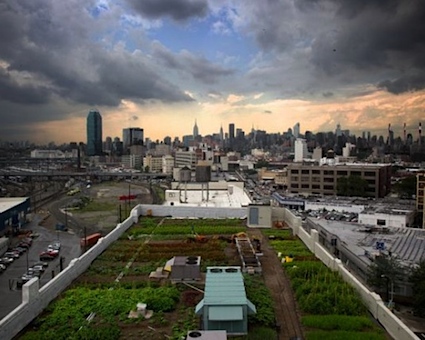 Brooklyn Grange in New-York (www.cityfarmer.info)
2) Communication !
I want to share my exploration of of experiences by doing video web-documentaries. The idea is to inform the more people I can with the possibilities of urban farming. Also a documentary will follow on the trip and all the adventure itself.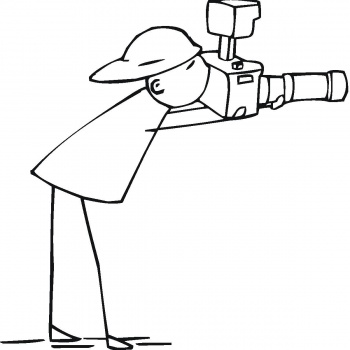 What are the funds for?
The travel will be a fullfiling experience. Trips' little quirks, vagaries of meetings with people, will make me discover landscapes, cultures, treasures of many kinds.
I will try to share all of those through the blog of the project with pictures and videos. But for those videos to be beautiful and appeals to you, I need some stuff. Like a good camera, a microphone, tripod...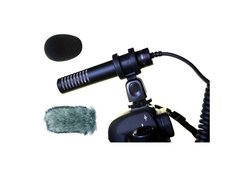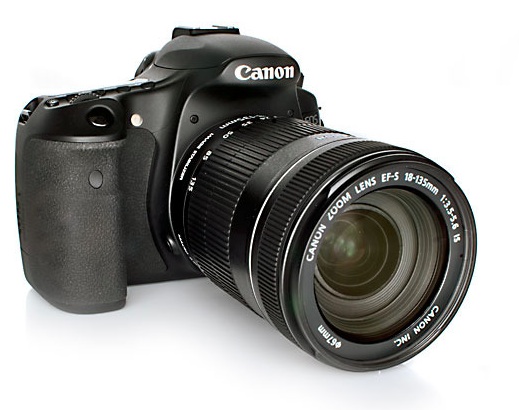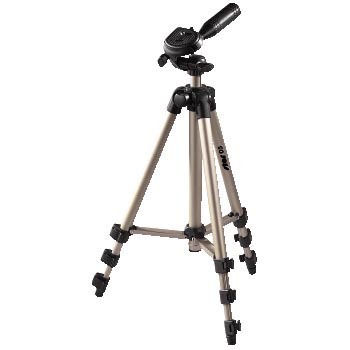 That's for this material that I'm willing to use funds from Ulule. For the rest of the travel I'm gonna use my own fund and partnership that I'm currently setting up.
About the project owner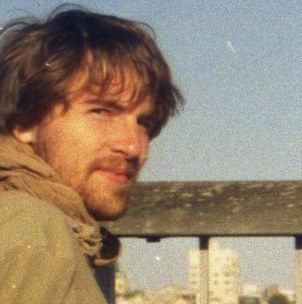 I didn't know how to introduce myself so I asked my sister if she could do it (I did well, cause her portrait of me is rather nice):
One says "curiosity killed the cat"
No, curiosity is not a bad thing. Where would we be now without great curious person, passionate about discoveries and understanding of things?
It's also because he has always been very curious that Pol-Ewen hits now the European roads. Why a young charming and charismatic man can't content himself by staying in Paris, enjoying the life?
Because this man when he was 5 would dismantle his alarm clock to see what's inside and how it works. Whereas I, his older sister, though it was enough to know that it was here to give time. Later, Pol-Ewen kept on learning and comprehends stuff through his studies at AgroParisTech. Of course he chose an education where you can do dissection! But his thirst for discovery, his… curiosity prompted him to take off. As soon as he could he grabbed his bag, packed and travelled. Prague, Bolivia, United-States… I could go on. But world is big and you don't stop a Pol-Ewen that easily.  
"I want to leave again" he told himself
"Why would I leave again" he asked himself
Well, prompted by his curiosity and his desire to act for the environment!
His education led him to take an interest in agriculture of nowadays. His hobbies led him to handle video and photo camera. His desires led him to meet other peoples, other cultures, and other lives. A bit of thinking and here we are. A ready-made project!
He told himself:
"My name is Pol-Ewen, I'm 24, I leave with a motorbike and a camera, I'm gonna meet European citizens and see how they make urban agriculture. I'll come back from this travel more cultivated and I'll try through my pictures and my videos to share a slice of my curiosity.
This trip suits me, I need:
Seeds of the City"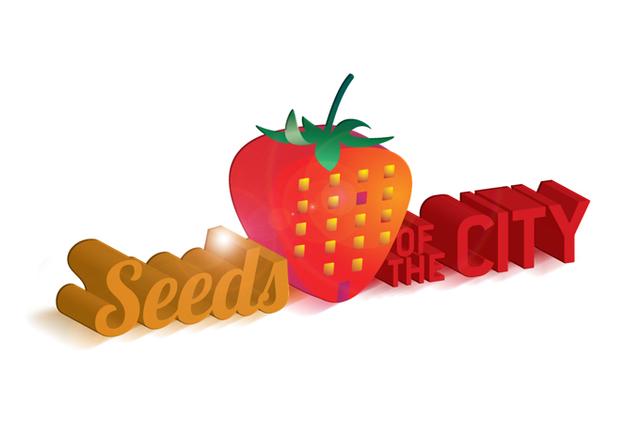 News
This fundraising is finished
For $7 or more
THANK YOU!
An invite to the project's exhibition
For $14 or more
THANKS!
A print from the trip photo-book
+
Previous rewards
For $35 or more
THANKS!!
An assortment of vegetable garden seed (from the trip)
+
previous rewards
For $69 or more
THANKS!!!
A DVD of the videos
+
previous rewards
For $103 or more
THANKS!!!!
A 40*50 film photography print
+
previous rewards
For $137 or more
Wahw that's rad.. THANKS!!!!!
A ride on my motorbike! Or a (tasteful) present from one country I'm crossing
+
previous rewards
Early Birds

Official Users ♥ it !