About
I am Italian, I live and work in Roma, and I really wanted to share my love for this city.
For this project, I tried and found how Rome and its great monuments would appear to some child's eyes, from his height. I had fun looking through his eyes, through his imagination.
Thus it is a poetic trip, and I hope it will take you far away.

I started to draw Rome a few months ago, with the purpose to make children travel with me. It seems to me that dreams are a wonderful way to discover new landscapes. You have to let your imagination drive your thoughts… Grab a balloon, and fly to a whole new universe… 
Extracts :






Description :
Youth album, size 240 x 170 mm
64 pages
Printed on Fedrigoni paper
Hard cover
The book will be published by the Éditions Nomades in the Au fil des Images collection:
This collection proposes original and poetic projects, in which one illustrator can fully express himself, and where the reader's imagination is free to wander. It is a collection of graphic literature, and pictures alone carry the story.
A preface, usually written by a specialist of the country where the story takes place, will help parents to understand the book and its meanings.
Between the guide and the art book, the text-free album allows, with a playful and artistic point of view, to introduce a new country both to children and adults, and invites them to travel.
What are the funds for?
Your financial participation will help us to release this book both in French and Italian bookshops.
You will get your own signed copy and an illustration from the book (postcard size).
On demand, I can also make a unique signed hand made illustration.
Of course, I will personally inform you of the progression of my work, so you can follow one by one all the steps until the release.
Grazie!

About the project owner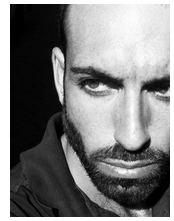 I am Roberto, and I am an illustrator. I studied in the Art University and in the CinematographyExperimental Center, in Rome.
I make costumes for movies, and graduated under the direction of my mentor Piero Tosi. My learning of painting, costume making and portrait drawing has led me to illustration for several years now. In Italia, I already illustrated books for many publishers, especially texts from Charles Dickens.
I live and work in Rome, where my works are regularly shown in exhibitions; I also teach drawing and painting.
I really am passionate about illustration for youth, as I like poetic, melancholic and romantic atmospheres. My illustrations are rather lively, for I like to show the epic, the monumental sensations you feel when in front of Rome architecture.
My universe, my workshop, my drawings: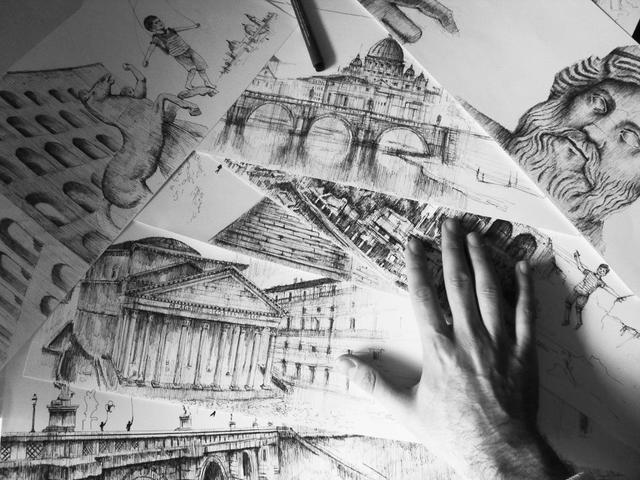 News
The Sept. 12, 2012, 2:46 p.m.
News
This fundraising is finished
For $28 or more
A copy of the album Roma
+
A signed illustration
+
A postcard with an illustration from the album

For $76 or more
All of the above
+
A unique printing of an illustration of your choice from the album

For $261 or more
The Traveller Pack, to Roma:
We offer you the trip from France to Roma, there and back.

Meet the author and drink a cappuccino in Rome with him!
+ The 20€ package

Early Birds
Someone from

Santa Rosa, US