About
We need a minimum of 4000 € for the making of a fiction short film King Cake (La Galette des Rois).
Pitch: A rich family is celebrating King Cake. There is one portion of the cake left and Quentin, the little boy, decides to give it to the "man from outside".
This bittersweet social comedy deals with the temporary intrusion of a homeless guy in a wealthy family.
The film is produced by Ivan Magrin-Chagnolleau and Blandine Cantineau, from the production company Aloha Entertainment.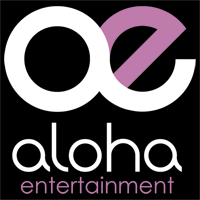 It was written by Vinciane Mokry, who graduated from the screenwriting professional master in Paris.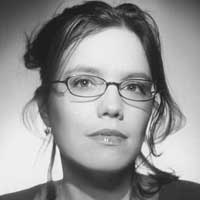 It will be directed by Ivan Magrin-Chagnolleau, who made the short film Party Time!, presented at the short film corner in Cannes 2011 and at the international short film festival of Clermont-Ferrand in 2012.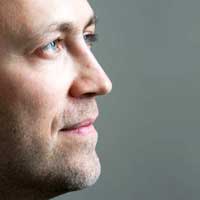 Ivan has also been directing for stage for the past ten years and regularly plays lead roles on stage and on screen.
This film means a lot to us and we really want to make it in order to be able to share it and generate discussions around the themes of exclusion, precariousness and social hypocrisy. In particular, we intend to do public screenings with Q&As.
What are the funds for?
We need this money to fund five days of filming with a crew of 16 people, 4 actors and 4 actresses. The money will be used for renting the sound and filming equipment and for catering and travel expenses.
About the project owner
Production company: Aloha Entertainment
Producers: Ivan Magrin-Chagnolleau and Blandine Cantineau
Screenwriter: Vinciane Mokry
Director: Ivan Magrin-Chagnolleau
1st assistant director: Vinciane Mokry
2nd assistant director: Carole Milleliri
Cinematographer: Angélique Burlaut
Sound Engineer: Leobardo Arango Perez
HMC: Dina Édouard-Rose
Cast:
Quentin, the little boy: Félix Oberlin
Clotilde, the grandmother: Éliane Lestrade
Gaston, the grandfather: Jacques Colliard
Corinne, the mother: Blandine Cantineau
Pascal, the father: Philippe Nicaud
Sophie, the eldest daughter: Aurélia Khazan
Amélie, the youngest daughter: Prune Valentin
The homeless guy: Ivan Magrin-Chagnolleau
News
This fundraising is finished
For $14 or more
The DVD of the film (simple edition)
For $28 or more
The DVD of the film with bonuses : photos of the shooting and archives (script & visual research) (DVD collector)
For $42 or more
Your name in the credits
+
A poster of the film (digital and paper)
+
The previous rewards (DVD collector)
For $55 or more
Two posters of the film (digital and paper)
+
The previous rewards (DVD collector + your name in the credits)
For $69 or more
2 additional DVDs collector
+
An invitation for the opening
+
The previous rewards (DVD collector + posters + your name in the credits)
For $137 or more
A meeting around a King Cake with the screenwriter and the filmmaker -transportation not included
+
The previous rewards (3DVDs collector + posters + your name in the credits + invitation for the opening)
For $343 or more
A day on the shooting of La Galette des Rois -transportation not included
+
Souvenir photo
+
King Cake with the team
+
The previous rewards (3DVDs collector + posters + your name in the credits + invitation for the opening + meeting)
For $685 or more
A day on the editing of La Galette des Rois -transportation not included
+
A VIP invitation for the opening
+
The previous rewards (3DVDs collector + posters + your name in the credits + meeting + day on the shooting + souvenir photo + King Cake with the team)
For $1,370 or more
Your name credited as coproducer
+
The previous rewards (3DVDs collector + posters + meeting + day on the shooting + souvenir photo + King Cake with the team + day on the editing + VIP invitation for the opening)
Early Birds