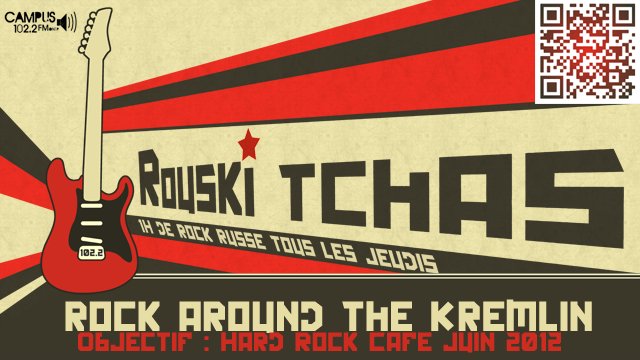 About
 Rouski Tchas is a french radioshow broadcasted on  Radio Campus Montpellier ( south of France), specialised in Russian culture and particularly on history of Russian and Soviet rock. It broadcasts every thursday from 20PM till 21PM on 102.2 FM in Montpellier and available on the Internet at http://rouski.tchas.free.fr/ ( see also  Rouski Tchas on Facebook , Vkontakte and Twitter.)
An example or Rouski Tchas : number 17, super-heroes

In February, 2012, Rouski Tchas recorded two special radioshows live in Saratov (Russia), with three russian rock bands. Heideggergiv, Tchetvertij Veter and Juda golovlev :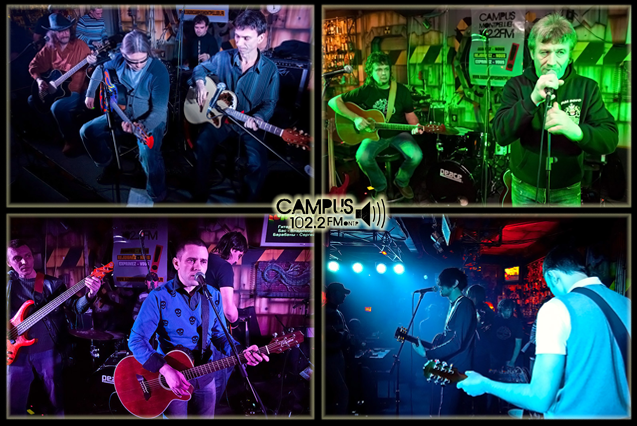 Strong with experience, and in accompaniment of Hard Rock Cafe of Moscow, our plan is to record a radioshow live with three bands on stage.
For this to occur, we need your help. This radioshow in Moscow will take place in June, 2012, if the target is reached.
What are the funds for?
The financing will allow us to cover expenses in Moscow, and travel to Moscow.

Train Saratov / Moscow for the technician: 150€
Plane tickets + visa's expenses of Tiska: 500€
Hotel in Moscow: 150€
Various expenses: 50€

Radio Campus Montpellier plans to aid us by paying all expenses in broadcasting the projet, and puts in disposition of the team of Rouski Tchas a technical help during the trip's preparation.
Hard Rock Cafe of Moscow, besides giving us its hospitality will pay all artistic expenses of the project.
About the project owner
The project is organized by Tiska, student in licence New Media, Culture and Communication in the University of Montpelllier. This fan of Russian culture was created one year ago on the radioshow Rouski Tchas, one hour of Russian rock on french radio waves. 

For this project in the Hard Rock Cafe of Moscow, Andreï Stukalin (plans to support her by being our) sound technician and head-director of the bar "Machine Head " in Saratov, who shares this passion for Russian rock.
This fundraising is finished
For $7 or more
Notre gratitude éternelle et quelques goodies ( dessous de verre, flyers...)
For $13 or more
Des dessous de verre du Hard Rock Café dédicacés par les groupes qui auront participé à la soirée, et un remerciement sur le site internet.
For $26 or more
Un CD de l'émission et un CD d'un des groupes de la soirée, dédicacés par tous les participants.
For $65 or more
Un CD de chaque groupe de la soirée et le CD Rouski Tchas, dédicacés par toute l'équipe.
Early Birds