About
Allegories
Approach and observe strange landscapes through the window of the time-traveling machine. Welcome to you, donors and … enjoy your journey …
www.allegories.book.fr, what is this strange machine ?
The allegorie is the utilisation of a subject to figure an idea, an abstraction which could not be directly represented.
In our trip in particular, it's a concept, a romantic story, a character from our imagination … most of the time, a warning against human weakness.
This photography project depicts characters from all eras (medieval to the nineteenth) in romantic places.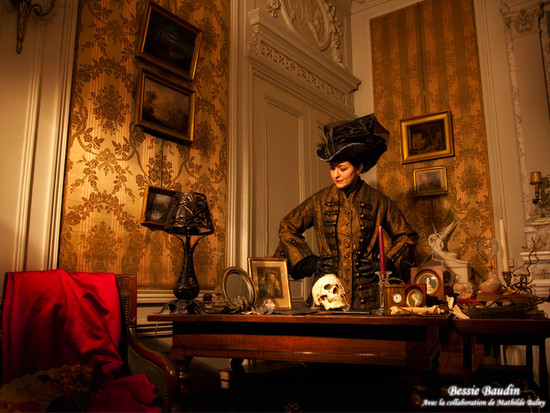 Vanity "Some builds empires, some studies sciences, but everyone ends as dust »
Anothers allegories are actually in preparation, including :
The Fall, the depict of a love disappointment, the decline of a beautiful ingenue who was high-minded, a direct response to The Raise :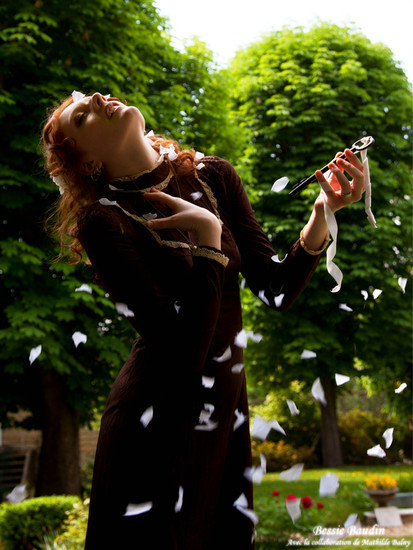 The Raise "Fearless and unfettered, here is my throat, my liberty, my love"
Howls, a tribute to « Scream » by Edward Munch, a « soundtrack » of the neurasthenic state of a white nymph and her inner demons.
This project, designed for Exposition and Book, will end at the 40th allegorie. The exhibition will combine paintings, decorations, music and human interventions. Our travelers are welcome in a dreamy reconstruction of a past, idealized by our modern eye.
Welcome on board !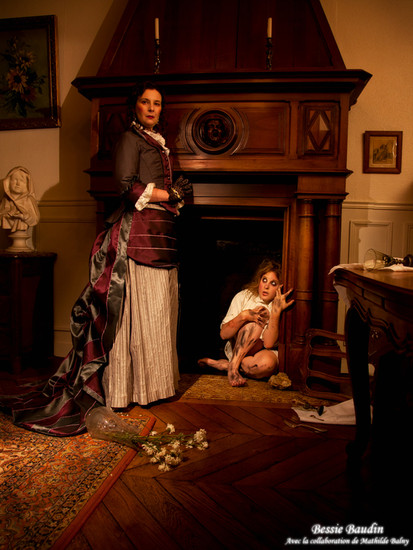 The Madness « She She She »
Cher curieux, nous vous emmenons, par un simple regard, dans un monde lointain, rêvé, et évocateur. Bienvenue dans le voyage de la pensée et du cœur.
Dear curious, we take you through a simple look, in a distant world, dreamed and evocative. Welcome in the journey of the heart and the mind.
Currently, the time machine have to stop too often. The stopovers are forced by financial problems.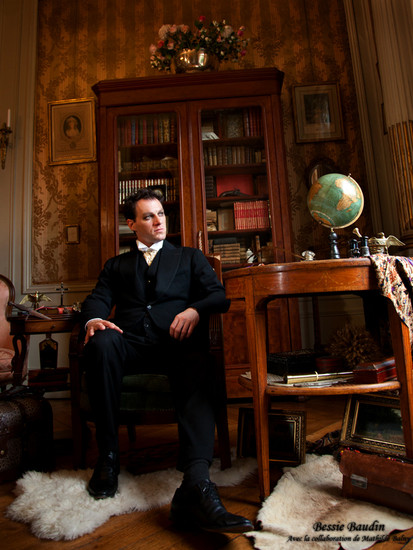 The Power « There are mountains, and those who climb them »
The two main difficulties faced by my time machine are related to looking for locations and to self financing of it. Costumes, props, rental of premises, raw materials require a large budget, which increase proportionally to the extend that take Allegory.
Budget that become impossible to face alone.
The specifications are available by email upon request. This projet is supervised by an association. The treasurer of the association is an accounting officer.
The mechanic team needs your help to restart their extraordinary machine.
The facebook page, still in construction (in french for now): https://www.facebook.com/pages/Allegories/261058770654081
A blog is in approach ! One of my mechanic is on it ! http://projetallegories.wordpress.com/
Pictures and videos « backstage » of the last two creations :
About the video : on the top of the page, we scroll : After kind remarks from superstitious peoples, (I'm as much as you) : You can't see this on the video, but the circle wasn't closed, the drawing is incomplete.
« Very young Faust » and « She who see »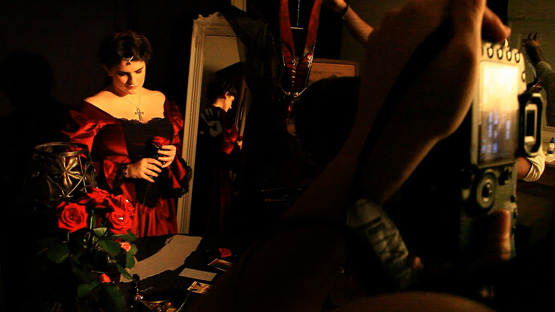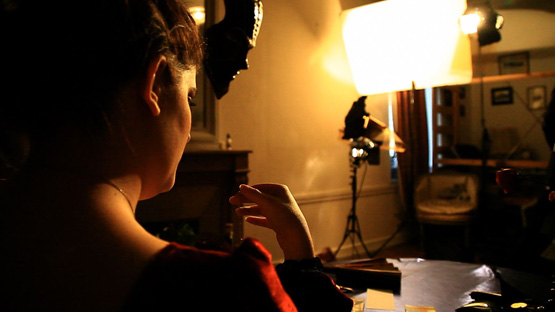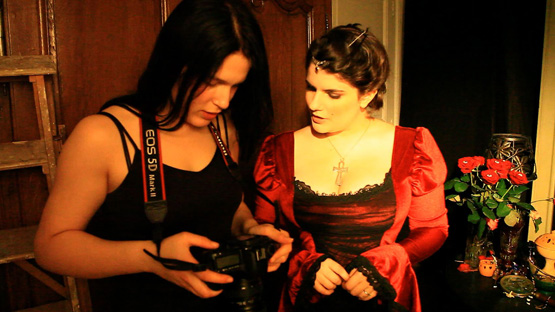 What are the funds for?
How will the funding be used?

Rental of premises, costumes, or accessories in the purchase of antiques by the mechanic team ... each small screw and engine part at a cost, however small.

The donations will help me to imagine and create larger and greater, to fund these thousands of  small things that build a session ...
The accounts will be viewable to all donators, to monitor, like a GPS, advanced little machine. This amount will implement several allegories in the coming months, I write down projects on paper for now, taking advantage of a stopover ...
Follow the progress on our facebook page and our brand new blog, a small passage on these pages quoditien the captain to answer all your questions will allow you to see through the window of the working mechanics Allegories!
This fundraising is finished
Early Birds