About
On Fridays, the women detained in the Sao Paulo (Brésil) prisons put themselves in penal establishments in order to get through the weekend.
This 26 minute documentary could enable us to discover the point of view of these women, of these mothers, these prostitutes, an unknown world where the camera leads us to a voyage to love in prison.
The idea for this film originates from a trip to Brazil between April and July 2010. I was led there as part of research on the contruction of walls around Rio de Janeiro's slums. I discovered a universe of individual fates, especially the life stories of these imprisoned women. 
The discovery of these women and children's visits to the prisons every weekend was a real revolution for me.
In such cases, what does that signify with regard to the conception of imprisonment?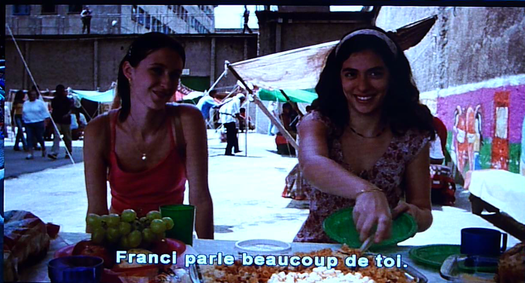 (Image extraite de Carandiru un film d' Hector Babenco. 2003)

Far from wanting to produce a voyeuristic documentary on a tragic condition, I hope to bring an optimistic point of view around the idea of the benefits of introducing the outside inside, for these women and these children in the dailylife in prison.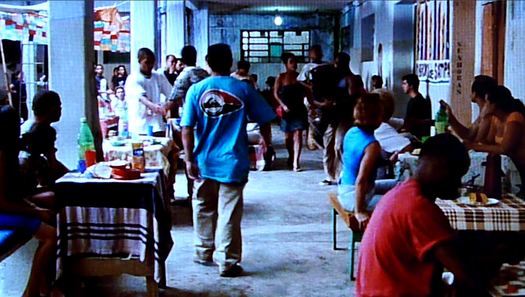 (Image extraite de Carandiru un film d' Hector Babenco. 2003)

To discover the prisoners, their world, their humanity, but above all their desire to live...that is what I wnat to offer in the film. I want to be able to unveil that despite the obvious social tragedy, the love reintroduced in a de-humanised place can change the prisoners' restricted outlook.
Above all, I hope to reveal the intimacy of a reflexion on the punishment inflicted on those who infringe the rules of society.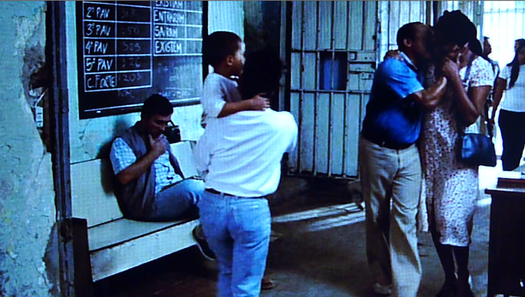 (Image extraite de Carandiru un film d' Hector Babenco. 2003)

We are going to spend 4 weekends in the prisons and the rest of the week will be devoted to immersing ourselves in the faily lives of the women and children of the slums. 
There will only be interviews with women, women talking about themselves, about each other. About their men, their loved ones. Imprisoned.

We will be producing the documentary as a challenge: to show a less conventional picture of life in the prisons, reflecting a country not like any other.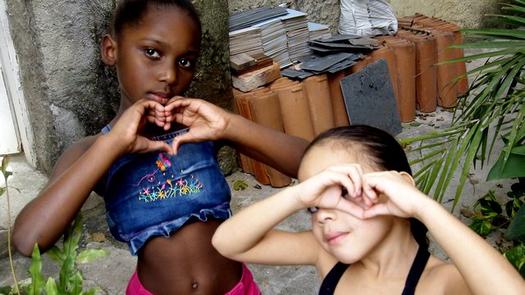 What are the funds for?
I am lucky enough to have been chosen by Paris city council through the "Paris Jeune Aventure" programme for this project.
I am in the second stage of selection. I have to convince a jury on the 9th June. If the commitee validate their interest in this project, I could receive up to 5000 euros. Given that the realistic budget for this documentary is about 8000 euros, I sollict your help through Ulule.
Here's my provisional budget:
Flights
1 return plane ticket to Paris - Sao Paolo (for me) : 800 euros
1 return plane ticket to Montevideo - Sao Paulo : 400 euros
Expenses (for 50 days)
Accommodation / food : 1100 euros
Local transport (bus-taxis) : 300 euros
Filming materials

Camera: 2500
Camera battery: 200
Tripod: 400
Microphones: 500
Lighting: 150
Insurance: 300
Post production
Editing: 1500 euros                                      
Subtitles: 300 euros
Photo prints: 100 euros
= 8550 euros
About the project owner
Manon Kleynjans
After having studied geogrpahy at the University of Paris I then a Masters at  l'Ecole des Hautes Etudes en Sciences Sociales (EHESS), I moved to Buenos Aires, where I have stayed for research.
I have produced several documentaries:
La lutte des places, (18 minutes) tourné au Mexique (San Cristobal de las Casas, Chiapas)
Le ciel de Lure, (15 minutes) tourné en France, (à la montagne de Lure)
El sueno real, (15 minutes) tourné en Argentine, (à Buenos Aires)
Millones en la basura (26 minutes) tourné en Uruguay, co-réalisé avec Hélène Ballis en Uruguay   (à Montévidéo)
This documentary has been selected for several awards:
le festival international Jean Rouch
le festival Territoires

en

Images
URBAN-TV 2010,


le VIII International Television Festival on Urban Life and Ecology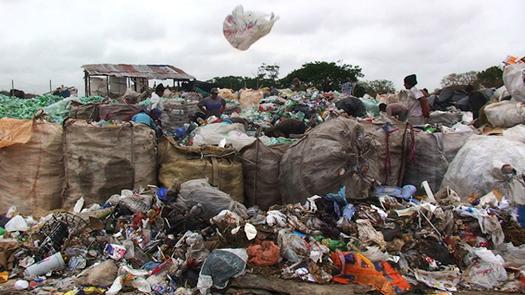 JMy photography blog: http://bruta.canalblog.com/.
It's the desire to reveal what's ignored, serious or not, social and political, which guides me in my work.
Plaza de Mayo, Buenos Aires, Argentine, 2010.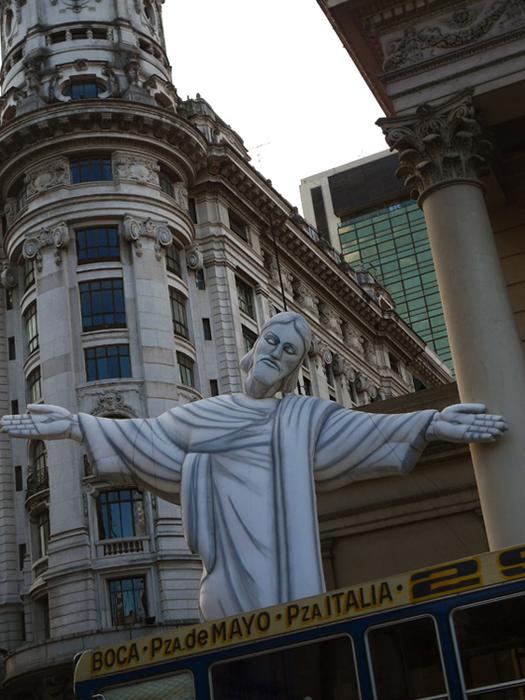 Ferry Ilha de Paqueta - Rio de Janeiro, Brésil, 2010.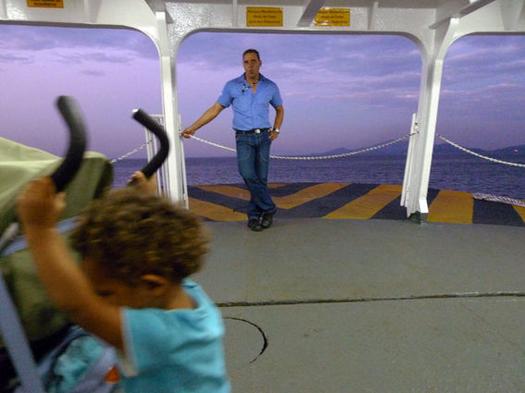 Quartier chinois, Paris, France, 2011.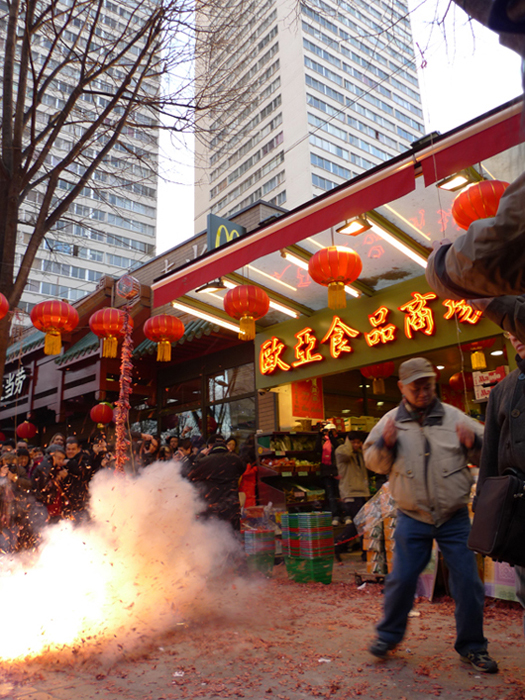 Mon collaborateur sur ce projet :
Benjamin Geny
Suite à l'obtention du diplôme de Sciences Po. Bordeaux, je me consacre à la production culturelle au sein d'un centre culturel international allemand, la Ufa-fabrik (http://www.ufafabrik.de/en/nav.php?pid=6) puis comme chargé de programmation d'un café-concert parisien, l'Abracadabar (http://www.abracadabar.fr//); J'y organise notamment des dimanches courts-métrage. Je me forme également aux techniques audiovisuelles au sein du centre d'animation des Abbesses (Paris XVIIIème).
Ma passion pour les sciences humaines et l'Amérique latine m'entraîne ensuite vers l'Uruguay où je deviens professeur du Lycée Français Jules Supervielle.  Je collabore à la production d'un documentaire sur les recycleurs d'ordures à Montevideo. (http://www.youtube.com/watch?v=wXfUJn_l4Cc).
Je poursuis actuellement ce travail documentaire sur les réalités socioculturelles du continent latinoamérician.
This fundraising is finished
For $7 or more
A huge thank you
+
The link to see the film online
+
Regular updates with the film's progress
+
Your name in the film credits
+
An invitation to a screening of the film
For $14 or more
The above
+
A link to the film sountrack on the internet, to download
For $48 or more
The above
+
The documentary DVD
For $69 or more
The above
+
DVD bonus features
For $137 or more
The above
+
A private screening
Early Birds
Someone from

le plessis robinson, FR

Someone from

lanester, FR

Official Users ♥ it !