About
The unusual, unknown Portugal, described by two travelers who ally photography, drawings and practical or poetical writings to bring out the essential of the country : portraits, good addresses, places not to miss, and original detours all across the Portugal.

Julie Sarperi tells about her discovery of the country and plays with textures, papers and text. With Polaroid pictures, photomontage and type machine writings, she offers a unique graphic and genuine work. Laure Fissore joins her with portraits, high sensibility drawings, offering to the reader un new and personal look over the country and its inhabitants.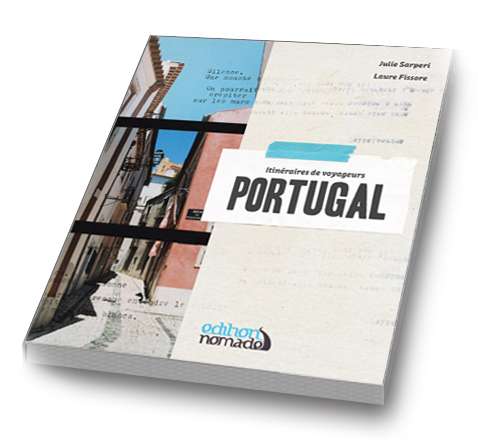 Exclusive offer : if you acquire the pre-order version of the notebook, you will get your signed notebook with a postcard special print before its official release !
You will also participate in the support of our "Travelers Itineraries" series, which aim is to promote the passionate work and skills of travelers, creators, illustrators and photographers.
Extract from the book :


Description :
Size 140 x 165 mm

Integra binding

144 pages

Colour print (illustrations, pictures, text)

French language
If you wish to complete your collection, Japan, Travelers Itineraries is also available !
About the project owner
About the authors, Julie and Laure :
After geoscience engineering studies, Julie Sarperi follows her passion for graphic arts in 2004. She is now an online independent creative director, living in Paris. This independence allows her to travel a lot and fulfill her projects, Les carnets de traverse. Full of poetry, these travel notebooks are made of authentic Polaroid pictures, silver-based photography, words, music and sometimes videos. She went twice to Portugal in the last couple of years, and she shares with a great sensibility – as usual –  her feelings about these trips.

http://www.carnets-de-traverse.com/

Laure Fissore graduated from the Ensad (École Nationale Supérieure des Arts Décoratifs – National Superior Decorative Arts School), but she did not wait for the end of her studies to be noticed by professionals. In August of 2009, she wins the first prize of a travel notebook contest organized by the national newspaper Libération ; a few months later, the travel magazines Bouts du Monde and A/R publish her work. In March of 2011, she exhibits "Impressions Sibériennes" at the Montparnasse Fnac store during the Ici et Demain student festival, and her travel notebook "Arménie" during the collective exhibition Carnets de voyage du musée de La Poste de Paris. After her participation as an illustrator to the book from Marie Faucher Il était une fois… des princes et des princesse, published by Carnets Nord, she goes to the United States and discovers Manhattan, which will inspire her lot of her drawings.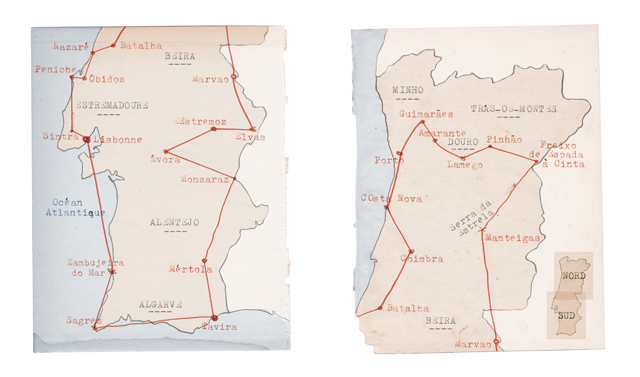 The Éditions Nomades :
Travel by book is our motto !

Since 2010, we imagine original books, made by travelers for travelers – or for those who'd wish to travel. Through notebooks, albums, city-guides or novels, we want to offer to each reader the opportunity to find a point of view similar to his own. Creative and unique sizes, environment respectful papers and printing, and an original vision of not-well-known countries make of these books artistic, practical and entertaining objects.

Your destination ? The other side of the world…
News
This fundraising is finished
Click here to support this project
Early Birds