About
Going around in our mind, through the cinema like through the subway, taking connection to go from one gender to the other, thinking about what was done and what soon will be, imagining the links and breaches...That's how one could define film loving; the ability to see all the networks giving the cinema its true meaning. 
Vodkaster was born from this very will to materialize that train of thought, which, until then, was only possible in the mind of a few movie enthusiasts.
Vodkaster is the vehicle of the cinema 2.0 : the one to share.
The MovieMap is its waybill (click here to see the Movie map full size).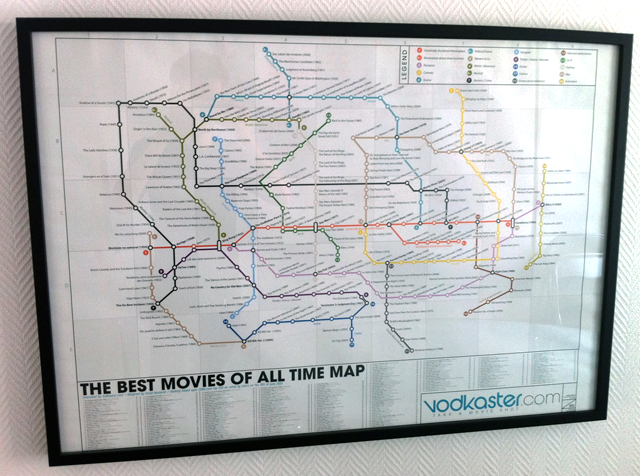 This map was designed by David Honnorat, co-founder of Vodkaster, and was based on the IMDb's Top 250 films of all time. It created such a buzz on the internet that IMDb.com made it their homepage during a few days, and was soon to be relayed by many sites worldwide (Italy, Netherland, Germany, Greece, Norway, Iran , China…). 
Thanks to Ulule and its great concept of presales, we are now able  to distribute a limited edition to moviegoers. This map is a perfect gift for a birthday, for Christmas or to oneself.
Should you be interested by this offer, you would be entitled to 2 miniature moviemaps, and for the first 50 to apply, a #FF on Twitter if you have an account.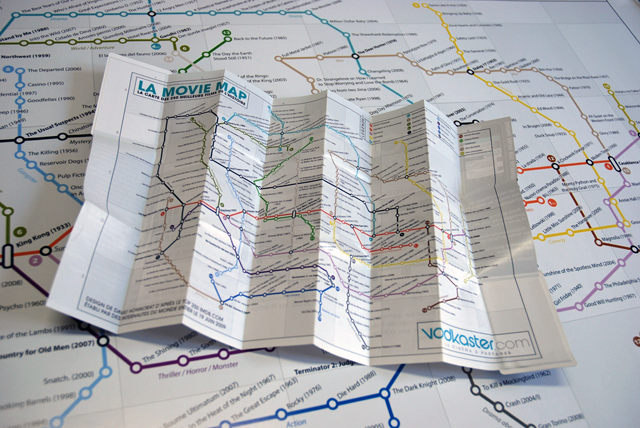 Size : 100*70 cm
About the project owner
Vodkaster.com is a social network to connect with movies stars and moviegoers like you ! 
Create an account, invite your friends and follow their activities, share your opinion about movies, play games, watch lots of movie scenes and get aware of movie news.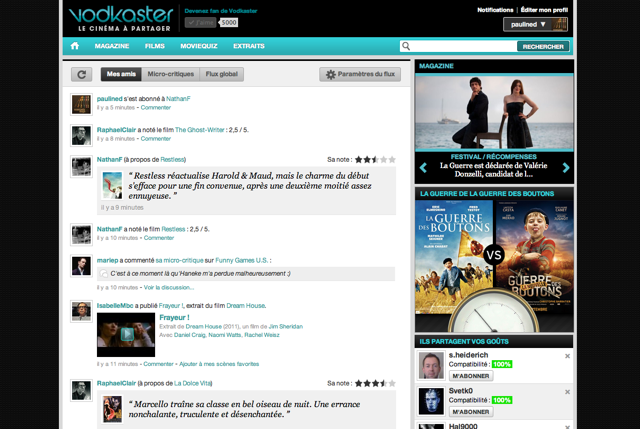 You can follow us on Twitter and join more than 50000 followers (1st french account about movies), and become a fan on Facebook.
This fundraising is finished
Click here to support this project
Early Birds
Someone from

Marseille, FR
Someone from

Le Pré St Gervais, FR

Someone from

Le Pré St Gervais, FR
Official Users ♥ it !