About
Morphose et Vousis a new clothing brand, specially for women. It was created in August 2011 in Strasbourg by the designer Aurélie Poret. The products:
 My products do not have a plan out style, I have multiple inspirations and I don't want to restrain myself to one aestethic point.
I prefer to let my imagination run free, specially in my artistic collaborations. This way I can forge my own identity, and always show a varied book.
I like to mix up my inspirations, time periods, the shapes, the material and the textures.
This way, I create unique pieces or small series of women ready-to-wear clothings, some extravagante pieces inspired from varied collaborations, historical-inspired costumes and costum made clothes for men and women.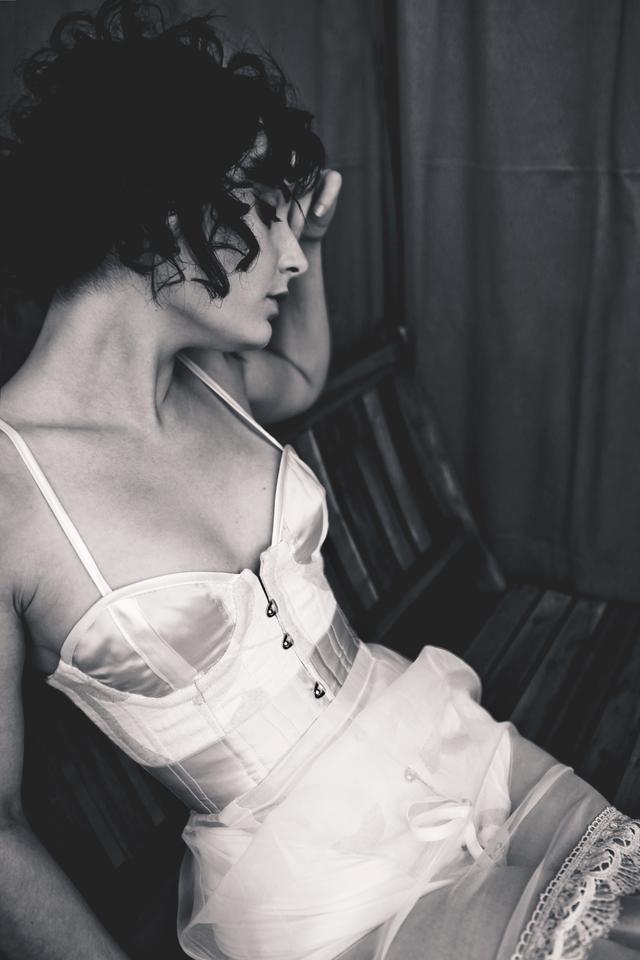 Not long ago, Naïssa Bé (a strong-character model from Strasbourg) described me as a polymorphous designer, and I kind of liked the idea because it really illustrates the name of my brand: Morphose et Vous(Morphosis and You).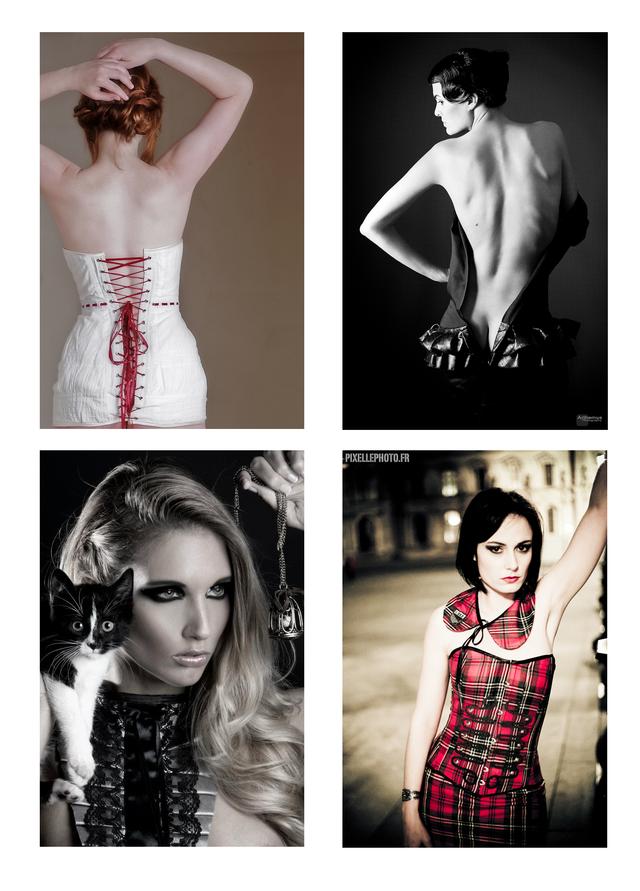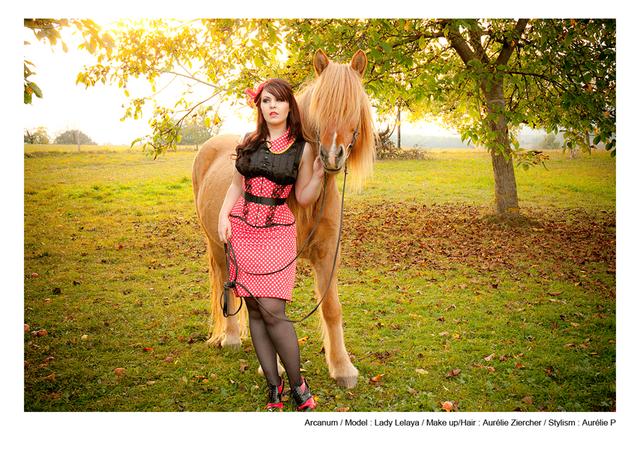 www.aureliep-styliste-modeliste.book.fr
What are the funds for?
Opening the Morphose et Vous workshop and showroom in Strasbourg.
With the strenght of my motivation, I've already found an amazing place for my workshop and showroom, but it has a price. To keep on making you guys dreaming and if you want to see me "morphose" models, customers and you especially, it's time to take the investments to another level!
Here's the amount that would help me open my workshop and showroom:
Agency fees go up to 600€

Installation / equipment: estimate to about 1000€ (with reasonable prices)
Your help is precious and I would like to thank you all with advantageous rewards!
Check out my Facebook Pageto see most of the clothes I offer in exchange for your support.

I won't hesitate to send you invitations for private and special sales and you are welcome anytime in my workshop and showroom.
Gentlemen, above 100€, we can negociate a masculine order or you can give your girlfriend a nice present by offering her the reward!

I come to paris very often, so it is possible to plan a meeting!

To thank you in advance of the interest you have in my project, Please accept, ladies and gentlemen, the expression of my most humble greetings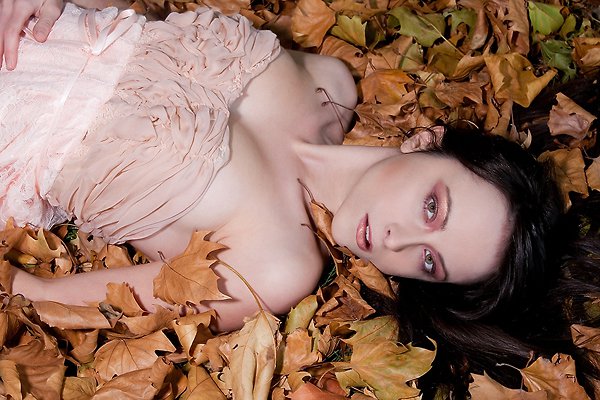 About the project owner
I was born in Picardie and I passed my Bac Arts Appliqués in Amiens in june 2008.
I started fashion design in september 2008 at LISAA Paris where I took design and modelism courses for two years until I got my diploma in January 2011.
Since then, I've done some internships in Haute-Couture (Eymeric François, Paris), Touch up (Atelier d'Isabelle, Vendenheim), and costume confection (Théâtre National de Strasbourg).
From the time I finished school in June 2010, I started creating pieces, first for my own pleasure, but also with the idea of the more training you acquire, the better you get.
The 1st of September od 2011, I became self-entrepreneur after submitting my brand to the INPI.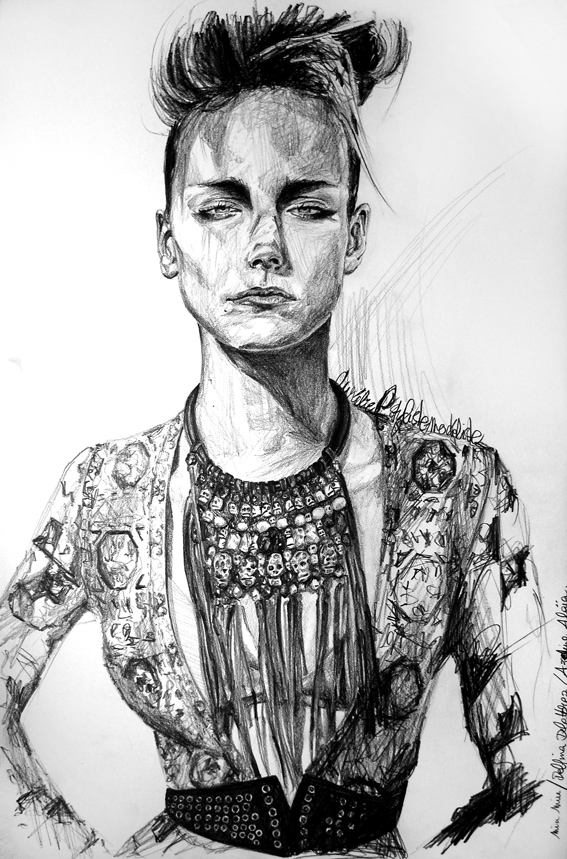 News
This fundraising is finished
For $7 or more
A Morphose et Vous desktop background

For $14 or more
A 10/15 sketch
For $42 or more
You choose one accessory
For $69 or more
A Morphose et Vous desktop background
+
A 10/15 sketch
+
You choose one accessory
For $103 or more
You choose a top or a skirt
+
A 10/15 sketch
For $137 or more
You choose a cute dress
+
A 10/15 sketch
For $274 or more
You choose a wide-brimmed hat or dress
+
A 10/15 sketch
For $548 or more
You choose a corset
+
A 10/15 sketch
+
20% off on any order or in the shop
For $685 or more
You choose an entire outfit (top, accessory, skirt, clamp size, wide-brimmed hat,...)
+
A 10/15 sketch
Early Birds