About
The Inevitable Mountain is the pilot episode of the digital comics FORME. Digital comics ? What does that mean ?
It is video-embedded : strips of traditionnal comics become wide pictures where the camera field is moving (travellings, zooms,...) and where some parts are subtly shifting, balloons become voices layered upon ambient sounds (field recordings & drones). But FORME is not an animation movie : pictures remain instant shots taken during an action scene, they are not its total decomposition. The true spirit of comics is preserved with these strict rules.
It is almost completely created digitally (on computer).
It is digitally released : online with an interactive website and on DVD (this physical release will happen as the 5 sub-episodes of The Inevitable Mountain had been released online).
Trailer of The Inevitable Mountain :

(HD version here)
Formerly High Priest of a state and seemingly obscurantist religion, Eldeech had to flee the city of pomp and corruption where he was preaching, as war was raging all around. Since struggling with an existential and mystical crisis, he decides to transcend his exile in a spiritual quest for redemption. He could not figure then that this journey would lead him into revelations that will forever change not only his own future, but also the Forme inhabitants' one.

The "all digital" choice was an obviousness for the creators of FORME. Both active online, multimedia artist Nikola Akileus and graphic artist g.Cl4renko are even involved in an ongoing collaborative work spread upon a digital nebulae of weblogs, websites and social networks. In this context, what would be the point of releasing this new project on paper ? With help of videographer Sandrine Belmont, they decided to insufflate life in g.Cl4renko's pictures of Akileus's imaginary worlds. In the same process, textual content will be transformed into vocals, merged with a soundtrack composed by Nikola Akileus (as Ichtyor Tides).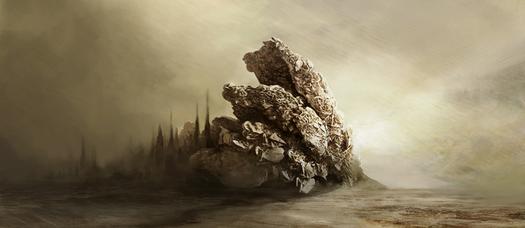 So the result of this work will be a video. In the continuity of the digital making of the comics, an online release mode is chosen : creators can therefore keep control over the diffusion process and not being pressurized or censored by third-parties. The website will be the very core of the diffusion process, not only a shop-window. As the project will progress, interactive content linked to the FORME universe will be made available.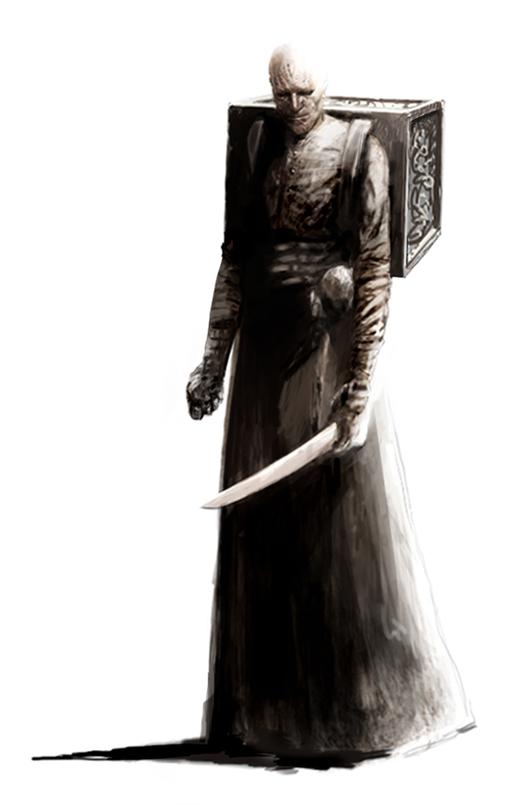 The making of The Inevitable Mountain is currently in progress. But the project is not yet on solid rails, as it has not reached the time when production and releasing will occur simultaneously, allowing earnings made by sellings to fund the project continuation. The FORME project is now facing necessary investments for a solid start of the production process.
That's why we need YOU, in this crucial period, as we hope that the achievement of the project will not be just a dream we've made. It would be a shame if the creative ferment that drives us had to be affected by adverse material problems. So we are requiring a little help from you to make this project prosper.

At last, it seems to us that the use of the Ulule crowdfunding tool is particularly consistent with the digital philosophy of the FORME project. It also turns out to be an useful way to get acquainted with the public of the comics. With this collaborative act, we hope to let grow a kind of social network that will be the loam of FORME in a long (hopefully) future.

NOTES :
FORME will be released both in french and in english, making it possible to distribute it worldwide.
The digital comics will be released split in approximately 15 minutes sub-episodes (there will 5 of them for The Inevitable Mountain). Each HD video will be priced at about 5 EUR.
What are the funds for?
Funding raised through your support will supply the following :
Hardware and Software (1000 €) : The renewal of some of our computer tools is needed to cope with planned production yields for The Inevitable Mountain. We must also equip ourselves with specific equipment for voice and field recordings.
Other services (1000 €) : Webdesign (for some parts of the website that we cannot create ourselves), printing (especially for the DVD release).
Logistics and Travel (500 €) : An advance fee is required for travel expenses for working sessions (some of us are geographically dispersed), but also for the promotional work that will grow until the launching date of the first sub-episode.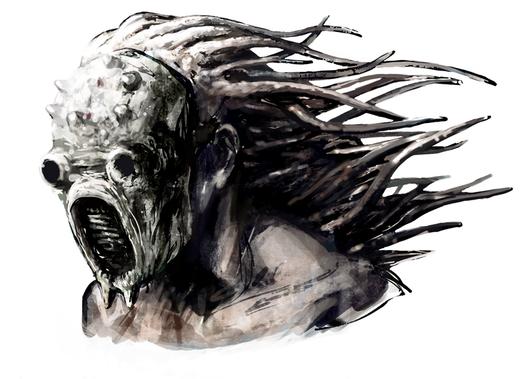 About the project owner
FORME is born from the meeting of poet and multimedia artist Nikola Akileus and graphic artist Georges Cl4renko. In order to achieve their digital comics project, they team with the videographer Sandrine Belmont and with Léo Crinchic who will be in charge for public relations and promotional work.

Nikola Akileus
for the FORME project : originator of the project, scenarist, musician, webdesigner.
Online void coordinator with the Invidation weblogs and poetry developer, he enlarges his creative scope to artistic webdesign, experimental graphics (especially in collaboration with g.Cl4renko), video and music with the Ichtyor Tides project.
http://www.invidation.net

Georges Cl4renko
for the FORME project : art director and illustrator (including concept art & webdesign).
Self-taught artist, daytime illustrator, nighttime drawer. RPG, experimental and sci-fi books, extreme music cover art : g.Cl4renko chooses to draw pictures which totally match the raging worlds of his mind.
http://www.fuckmyhead.net

Sandrine Belmont
for the FORME project : videographer
Formerly physiotherapist and actress, Sandrine Belmont now uses her body movement experience as videographer, infusing movement to illustrations and sculptures.
http://vimeo.com/sandrinebelmont

Léo Crinchic
for the FORME project : in charge of public relations and promotional work
Because there was no black metallurgy university courses, Léo Crinchic has fallen back on studying cinema. In the meantime, she broadcasts extreme metal on a webradio and organizes concerts. She also drinks beer.
>>> follow the FORME project on :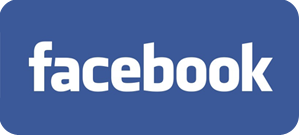 News
This fundraising is finished
For $5 or more
Credits as coproducer in credit titles of episodes.
For $28 or more
Free access to the 5 episodes of The Inevitable Mountain.
+ previous rewards.
For $42 or more
The Inevitable Mountain DVD
+ previous rewards.
For $96 or more
Small format print of bestiary and/or character, numbered and signed by the artist (g.Cl4renko).
+ previous rewards.
For $206 or more
Medium format print of action scene with bestiary and/or characters, numbered and signed by the artist (g.Cl4renko).
+ previous rewards.
For $685 or more
Special credit of producer (in credit titles of episodes)
+ Large format print of landscape with bestiary and/or characters, numbered and signed by the artist (g.Cl4renko).
+ previous rewards.
Early Birds
Someone from

AUBERVILLIERS, FR

Someone from

saint james, FR
Someone from

Maisons alfort, FR

Someone from

la rochelle, FR

Someone from

MOINTESSON, FR

Someone from

NOUVOITOU, FR
Someone from

FONTVANNES, FR

Someone from

st didier sur chalaronne, FR
Official Users ♥ it !