About
On 28th August 1963, Martin Luther King made his famous speech, 'I have a dream', standing before the Lincoln Memorial in Washington D.C.  This memorable speech left its mark on the United States of the 1960s since it opened the door to a more just world in which segregation would no longer have its place.  In 2013, the year of the 50th anniversary of Martin Luther King's speech, the world is preparing to commemorate the man who changed the course of history. 
MLK or the Fight for Freedom is the French tribute to Martin Luther King, in the form of a gospel opera, created and directed by Abdel Soufi, actor and director.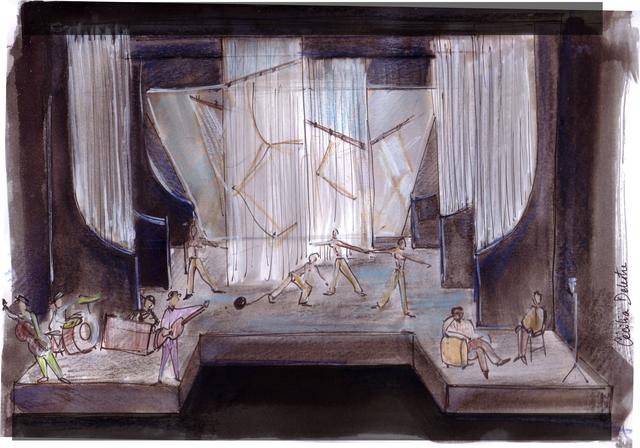 THE OPERA
Giving voice to the little-known words of a man who has become a legend throughout the world.
There is, in the writings of Martin Luther King – his books, speeches, sermons – a poetic, even Shakespearian dimension, which we hope we will reflect in our gospel opera.  We want to do more than simply recount the life of Martin Luther King, we want to delve deep into his thoughts.  Beyond the myth that we all know so well, there is the man's word.  In this opera we want to make that word heard in the belief that his voice is indispensible in today's world.  I believe that theatre has a duty to perform his speeches and sermons on stage so that we can make his words live, words that for too long have been buried under the weight of the symbol of the man, however magnificent that symbol may be.
We are back in the 1940s, '50s and '60s.  Somebody out of the ordinary emerges, a young, black preacher from the Baptist Church.  He becomes the leader of the civil rights movement.
Martin Luther King is considered as one of the leading symbols of equality and liberty of the 20th century.  He successfully fought segregation which relegated Blacks to the role of second class citizens on the fringes of society.  He succeeded in mobilizing crowds of all ethnic, social and religious groupings.  But his role did not stop at the frontiers of the United States.  He defended all oppressed peoples looking for justice. His fight was based on eradicating war, poverty and racism.
After having selected our sources and arranged them roughly in chronological order, we have built up different narrative chapters covering the different periods of his life.
Projected images will show Martin Luther King on stage at all times.
This gospel opera is quite simply the story of the life of Martin Luther King, in other words, his fight for freedom.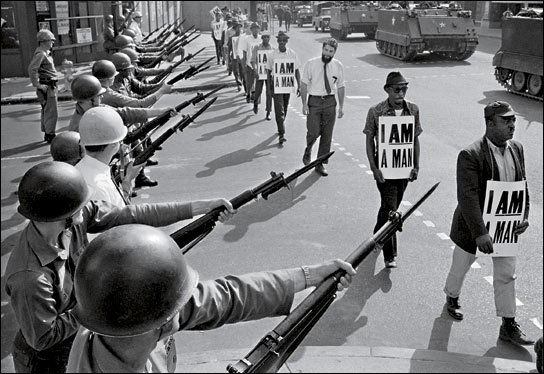 What are the funds for?
Our residency begins mid-June at the 104
The rehearsals for this great project can finally start!
But we are at the beginning of our adventure and have not yet obtained the funds necessary to cover the initial expenses, in particular the salaries of the 23 performers who have been chosen to participate in this wonderful tribute to MLK.
We need your generous help – thank you!
About the project owner
Le Cercle des Artistes is a French cultural association whose goal is to create, produce, promote in France and world-wide theater and audiovisual projects.
Abdel SOUFI 
Actor and Artistic Director "I wanted to bring together a team composed of strong, individualistic and demanding personalities.
Twenty performers chosen to accompany me along this exalting path of discovery of this myth which has been, and still is, a beacon to me in my life as an actor.
An exalting journey into the mind of this mythical visionary"
After training at the Cours Périmony where he was awarded the Louis Jouvet Prize in 1990, Abdel's cinema career includes Antilles sur Seine by Pascal Légitimus, Astérix et Cléopatre by Alain Chabat, L'un reste, l'autre part by Claude Berri, Un grand cri d'amour by Josiane Balasko, and Les Ripoux 3 by Claude Zidi. His television career includes the series Le Lycée, La Crim, Commissaire Moulin, Navarro, Femmes de loi, Duval et Moretti. In the theatre, Abdel has played roles in several productions by Patrick Haggiag – La Trilogie de la Villégiature (created in Lausanne and then on tour), Sur la Côte et l'autre bord, inspired by the correspondence of Arthur Rimbaud, Le Chant des chants, staged at the Petit Odéon, Les Cinq Rouleaux at the Manufacture des Œillets, and Vers Jona at Théâtre 13.
He has also played in Le Balcon by Jean Genet, produced by Luis Pasqual at the Théâtre National de l'Odéon, Le Palais des Claques directed by Anne-Marie Chanelière, and Médée, directed by Gérard Malabat at the Louveciennes Theatre.
Geraldine Armstrong
Choreographer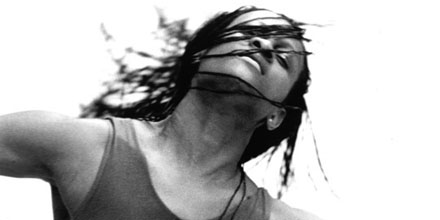 Born in the islands of Grenada, Geraldine arrived in London in 1967 to study dance, notably with Matt Mattox, and then moved on to join the Jazz Art Company. In 1975, she went to Paris, met Line Renaud, and became a solo performer in the show Paris Line. She has also worked as a choreographer and dancer with Michel Lebb, Dalida, Sheila, etc. 
In 1988 she created her own Armstrong Jazz Ballet company which quickly made an international reputation for itself, but she still continued to choreograph ballets for companies in Russia, Italy, Martinique, and the UK. In 2009, whilst working on the Black Dance Project, she collaborated with Rick Odums and the Centre National de la Danse was then born, which continued the tradition of the repertoire of Eleo Pomare, Donald McKayle, Ronald K Brown…. 
Dancer, choreographer, a nationally and internationally renowned teacher, member of the national state jury, Geraldine is currently teaching at the Rick Odums Professional Institute.
This fundraising is finished
Early Birds