About
The Treehouse Group and Site 3 coLaboratory are co-organizing a Mini Maker Faire in Toronto, May 7 & 8, at the Evergreen Brick Works.
A Maker Faire is a place for Makers to come together to compare notes, see what others are doing, and to spark ideas for new projects and expanded collaboration. It facilitates the exchange of information throughout a community whose members in many cases work alone or in groups that have limited opportunities to associate with one-another. Toronto Mini Maker Faire will include: commercial and non-commercial Makers, designers, hackerspaces, workshops, demos and speakers. It will be entertaining and educational. The majority of our booths will be interactive, and visitors will have opportunities to take home a part of the experience when they participate.
Friend of the Program(mers) cartoonist John Martz has generously offered to provide robot illustrations to anyone who donates over $25, and customized robot illustrations to anyone who donates $100 or more.
To FURTHER sweeten the deal, one of our donors will be selected at random to receive a copy of "Snip, Burn, Solder, Shred" by David Erik Nelson.
Who will you see there? SO many awesome people here's just a starter list!
Kargofab Light Industries
Richmond Hill Book Arts Guild
Videos made by Mini Maker Faire participants:
Neat work from project co-organizers Site 3 coLaboratory: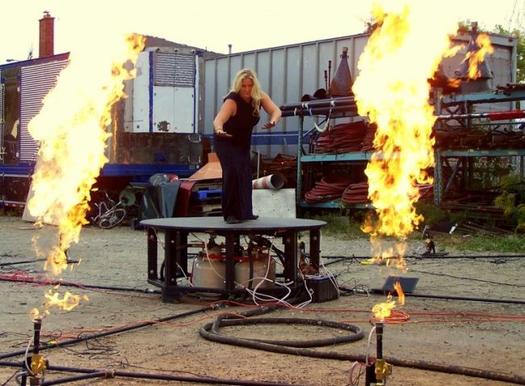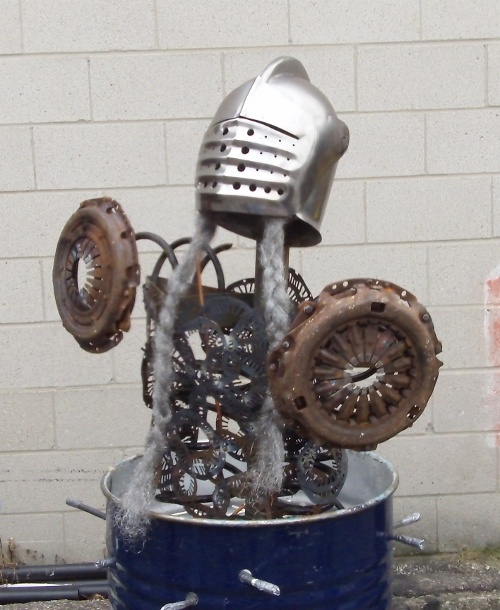 Photos from Detroit Maker Faire 2010 & of crafts (c/o Shanghai Cowgirl)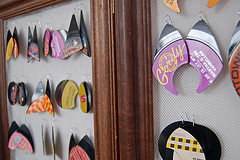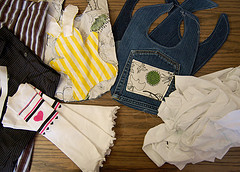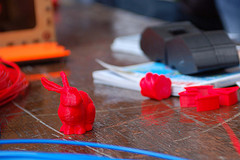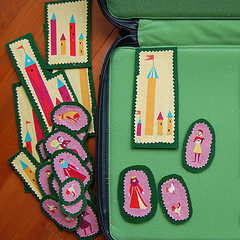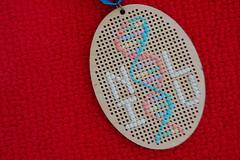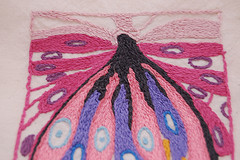 Previous Treehouse Grown-Up Science Fairs: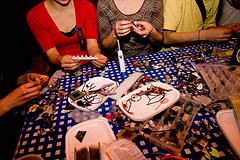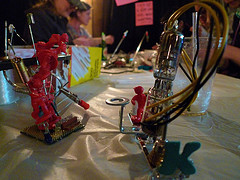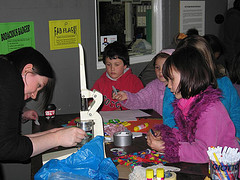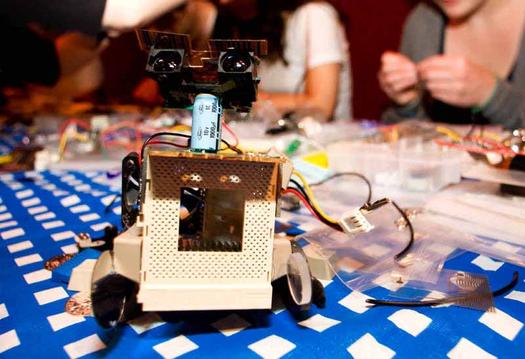 What are the funds for?
Funding will go toward paying for the space, equipment, and activities at the Brick Works.
About the project owner
Site 3 coLaboratory and the Treehouse Group are established organizations who are known as innovative event planners and creators within our communities -- the Treehouse Group as social entrepreneurs, and Site 3 as a member-run Maker space for art and technology collaboration. Site 3 is a registered Ontario non-profit corporation (Site 3 coLaboratory Centre for Art and Technology, Ontario Corp. 1806341).
Since 2007, the Treehouse Group has been putting on events for an ever-growing audience – starting with small brunches of 10-20 people, expanding to our monthly Treehouse Talks with diverse audiences of over 60 people, and drawing 400+ people to our Grown-Up Science Fairs.
Site 3 has been building its audience through parties and hackerspace events that have drawn up to 700 people. They have had 100+ people attend classes since they began offering them. In 2010 they won the Scotiabank Nuit Blanche 2010 People's Choice Award with Flux & Fire, and one of their projects, the Heart Machine, was showcased at Burning Man as one of 36 honorarium art grant exhibitions.
John Martz is the illustrator who's going to make the robot sketches used as rewards, you can catch a glimpse of his work on his website or simply by looking at this.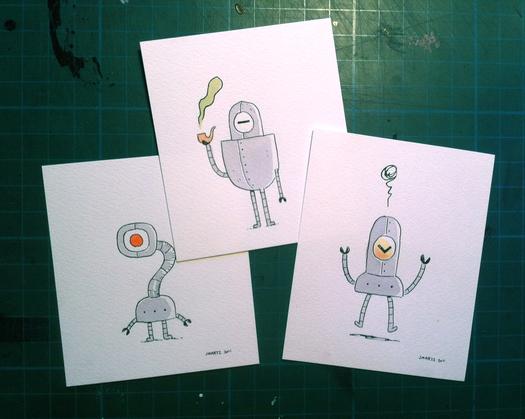 News
This fundraising is finished
For $1 or more
Donor gets a high five when he/she gets an entry badge, or when we see him/her. Yeah!!!!
For $10 or more
Acrylic mini-maker-faire-toronto logo + CN Tower laser-cut pin/pendant.
For $24 or more
Ticket to the event, plus the above.
+ a 4x4.5" robot illustration by John Martz
For $48 or more
Custom-designed laminate entry badge with your name on it plus the above.
For $95 or more
T-shirt plus above.
+ A customized robot illustration by John Martz
For $236 or more
Admission to the pre-event party (held May 6th at the Brick Works) plus the above.
For $472 or more
The above + we list your name in the programming, on the Mini Maker Faire Toronto website, and you get recognition in the participant welcome kits.
Early Birds
Someone from

New York, US

Someone from

Pittsburgh, US
Someone from

Jacksonville, US

Someone from

Thornhill, CA

Someone from

Brampton, CA
Official Users ♥ it !