About
New limited edition reissue in red and black vinyl of the original Metal Urbain LP "Les Hommes Morts sont Dangereux" from1980, includes the LP + the bonus vinyl single 7" + free CD in mini-sleeve featuring all the tracks !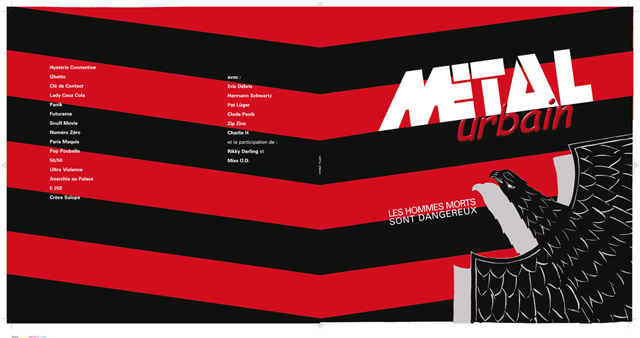 The sound. The clothes. The infernal rythm-box. The furious guitars. The screaming synths. The extremist lyrics. They had it all. They first appeared in 1976, and flyed through the dark skies of french rock'n'roll like a meteor, demolishing everything in their way. Then they disappeared into darkness, sucked into oblivion by the intelligentia and the indifference of the music industry. Metal Urbain. Suicide teaming up with the Stooges, at the crossroads of Kraftwerk and Gene Vincent.
Never in the history of french rock'n'roll have there been a band as phenomenal and visionary as Metal Urbain. First band on Rough Trade label. Praised by Henry Rollins, Robert Smith, Steve Albini, Mike Watt and Maurice Dantec. The first ever french band to be internationaly known. Still sounding as modern today as 34 years ago...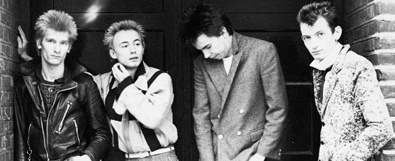 They survived in the mind of the fans, like remains of a dream. In death, with post-mortem reissues, (Les Hommes Morts Sont Dangereux, L'Age D'Or, Chef d'Oeuvre, Anthologie 77-79…), they found an ever growing audience.
For all those who discovered Metal Urbain in the good old seventies or early eighties, there's only one Metal Urbain compilation. It's not Chef d'Oeuvre (Seventeen Records), or L'Age d'Or (New Rose Fan Club records). It's Les Hommes Morts sont dangereux, originaly issued on Byzz / Celluloid & Rough Trade in 1981.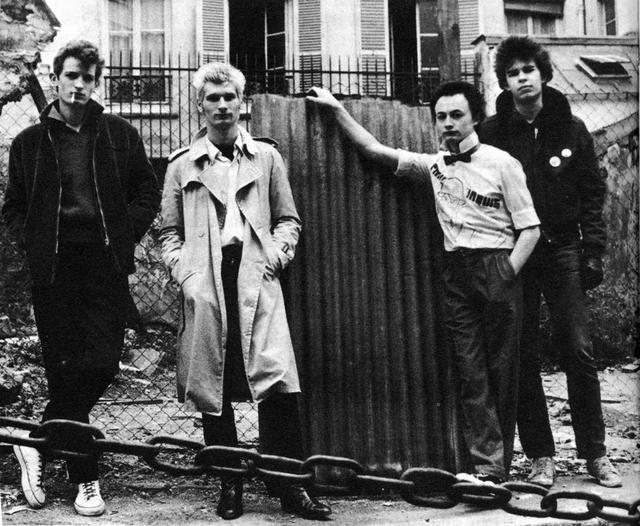 Because we aim to please, we reissued this LP in it's original form in july 2004, in a limited to 500 copies pressing, reference ST-LP 002, which sold out in three weeks.
Ever since, punkers and punters have asked us about releasing this vinyl again. So here it comes, also in very limited quantities reference ST-LP 006.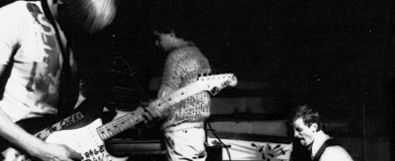 The record have been remastered from the original tapes. It will come in red vinyl for the 300 first copies, and black for the 200 next, and anymore orders made from stores.
- The first 300 copies in red vinyl will include the original bonus single 7" "Hysterie Connective (mix 2) / Atlantis, just like the original album did. The single will be housed in similar white sleeve, and will be be pressed in black.
- All the 500 copies will include the bonus 17 tracks CD containing all the songs from the album + the bonus tracks of the single.
- The sleeve was scanned and restored in high definition, from the original film prints that were used to print the original LP, which was archived by the band. There will be no barcode, just additional logos & copyright information.
Tracklists :
METAL URBAIN - LES HOMMES MORTS SONT DANGEREUX Vinyl LP reissue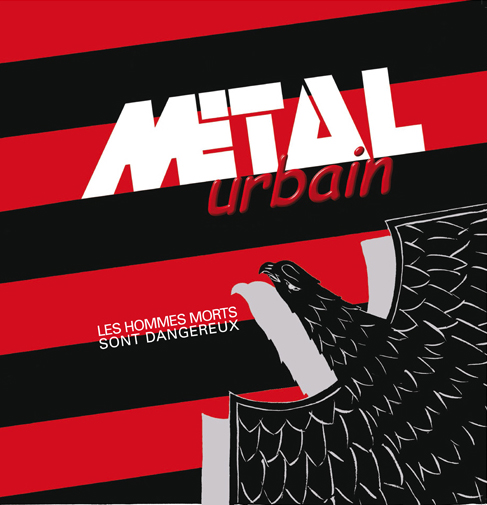 Side A 

1. Hystérie Connective
2. Ghetto
3. Clé de contact 
4. Lady Coca Cola 
5. Panik 
6. Futurama 
7. Snuff Movie 
8. Numero Zero

Side B  

1. Paris Maquis 
2. Pop Poubelle 
3. 50 / 50 
4. Ultra Violence 
5. Anarchie au Palace 
6. E 202 
7. Crève Salope 
+ Bonus single (300 first copies only)
A- Hysterie Connective (mix 2)
B- Atlantis 
Bonus CD (included with the 500 first copies)
1. Hystérie Connective
2. Ghetto
3.Clé de contact 
4. Lady Coca Cola 
5. Panik 
6. Futurama 
7. Snuff Movie 
8. Numero Zero
9. Paris Maquis 
10. Pop Poubelle 
11. 50 / 50 
12. Ultra Violence 
13. Anarchie au Palace 
14. E 202 
15. Crève Salope 

Bonus tracks 

16- Hysterie Connective (mix 2)
17- Atlantis 
About the project owner
--- Created in 2003, Seventeen Records is a french vinyl and CD reissue label, created and run by David Fakrikian and Six Pi Vicious. The label french distribution company is PIAS. The logo have been specially commissioned and designed by the Jamie Reid Studios.
News
This fundraising is finished
Click here to support this project
Early Birds