About
Music friends, I need you! In november, my musicians and I will have the opportunity to record, at the studio GUIMICK, our first EP album (5 tracks), and because we're not signed with a label yet, I decided to dare and ask for your help, to make this album a reality and a beautiful CD !
For more info, join us on FACEBOOK, YOUTUBE, TWITTER, NOOMIZ or even MYSPACE !

PS : Look, the cover is ready ! (Illustration : Marie-Anne Bonneterre).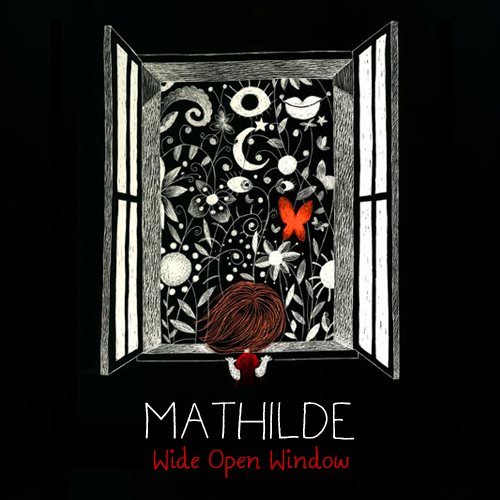 What are the funds for?
RECORDING SESSION - 2200€
It'll take place on the 24th and 25th of november 2012. On the 24th, we'll be recording tunes with voice/piano/bass-doublebass/drums and on the 25, tunes with voice/guitar/bass-doublebass/drums.
We'll record at the studio Guimick ( http://www.studioguimick.fr ), a beautiful top quality recording studio.

MIXING & MASTERING - 200€
Key step! This is where the sound is prepared so it sounds great later on, when you listen to your CD at home. It takes a true professional to be able to handle sounds so that it's perfect when it comes out of your speakers!
CD PRESSING - 600€
Pressing, is when your baby CD is born! We send all the tunes and cover material to the company that offers pressing services, they take it all and tranform it into a brand new CD, ready to be heard by your beautiful ears :)
Pressing will be done by Conflikt Arts ( http://www.confliktarts.com ), for a first release of 1000 units.
This is an EP album, meaning "extended play", so there'll be 5/6 tunes on it. A bunch of these CDs will help us in our communication with venues, labels, magazines, etc, and the rest will be sold online and at our concerts. 

THE BONUS WE COULD GET IF YOU'RE EXTRA GENEROUS :

• The musicians's pay will be taken from your donations instead of private funds, and could be well over the 100€ each (per day) that were planned at the beginning !

• We will hire a video crew and have them film the entire backstage of the recording session, which we'll ask they to make a clip from, and we'll put it up on all our platforms to take you there with us :)
About the project owner
Mathilde is a french jazz singer from Paris, FRANCE.
News
This fundraising is finished
Early Birds
Official Users ♥ it !