About
Twist of Caïn is a movie of fear, a strange Thriller, a feature film made by some passionate people who like "bis" and cinéma in complete sincere way. A cinema who return to the story as the most important thing, to the characters and to the iconographic images without necessarily full of superfluous special effects. A way of making voluntarily stollen to Hitchcock, De Palma, Fulci or Argento in his beggining. Atmosphere of 80, synthetic music, colored lighting and baroque sets! Stories which follow building characters! Through these some sections, I am going to present you at first the story, Then I shall present you the casting. To end I shall explain you a little the influences which guided me during the writing.
SYNOPSIS
A killer rages on Rome. His modus operandi is always the same, the victims: women, are found without the skin of the face, nerves in lively. Eric Champlain presenter of independent radio station the night receives (in the style of Clint Eastwood in "Play Misty for Me") various calls of funny people or of lost people. Live evening a woman announces that she knows the killer; that she calls him now to go to her if he recognized her and tomorrow at the same moment, she will call again to give his identity and will give a file to the police afterward. She adds before hanging up that she can stop him. The next day when she calls back she is wildly murdered and it precipitates Eric into the infernal whirlwind of this story which he should never have lived...
CASTING
Dan BRONCHINSON will be inspector Ferran, unpleasant and cynical character of lieutenant Moss of " Hard way " playing by James Wood.
Dan is an excellent actor. Imdb: http://www.imdb.com/name/nm2538235/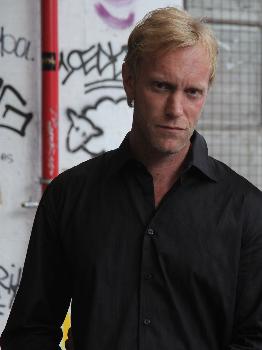 Christophe ROBIN will play the eponymic operator. It's the buddy of Eric on the radio. For this role I was directly inspired by him. I wrote Twist of caïn during the shooting of Last Caress movie. I have already diriged Christophe on OSSESSIONE my first feature and it's a very good actor, he will be completed to play the support of which at need Eric on the Radio when everything goes badly.
Imdb: http://www.imdb.com/name/nm3150467/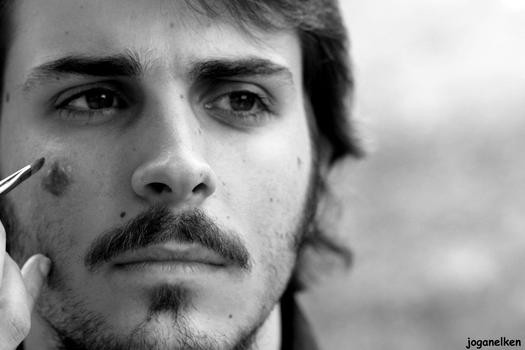 Patrick Sage is Germano Calabrese the Psychiatrist. An alarming character. Inspired by the character of William Finley in "Sisters" from Brian de Palma. I met Patrick Sage during the shooting of Beware of Darkness. He(it) will be completed to play the mysterious doctor...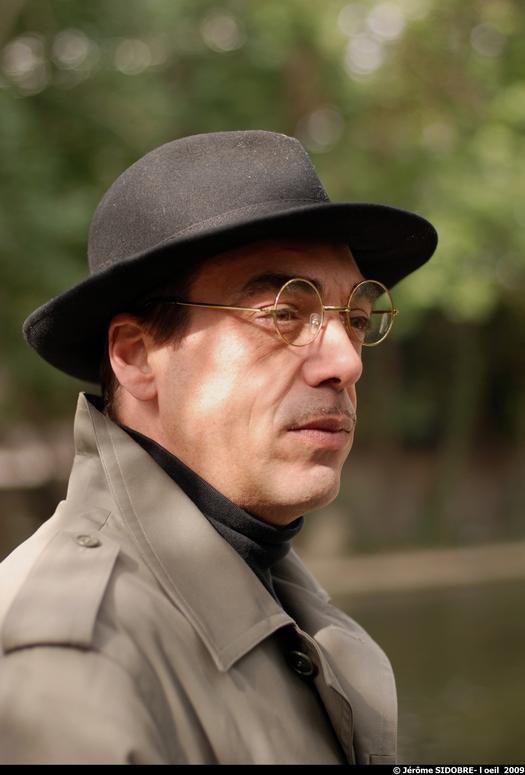 Twist of Caïn is also starring by Jeanne Dessart, Jérôme Boivin, Michel Coste. 

INSPIRATIONS
I have many inspirations for this movie. When I write I Begin always by notes, the screenplay is composed by many papers I stick, i write again and again, to makes a big puzzle and a true story! 
My inspirations was:
 Vertigo , 
Basic Instinct to,
Talk Radio from Oliver Stone,
Sisters from master Brian De Palma
and many 70's Giallo : I make a big mix with that and I prepare it with my humour, my music, my sensibility 
CREW
From association School's Out:
TECHNICAL CREW
Director of Photography : Anna NAIGEON (LAST CARESS, BLACKARIA, BEWARE OF DARKNESS)
SOUND :  Manu BRUNET
MUSIC : Maestro Fabio FRIZZI (THE BEYOND, LA PAURA; ZOMBIE 2)
SET DECORATOR : Thomas LAPORTE (8th WONDERLAND; CLIMAX; LAST CARESS; DIE DIE MY DARLING) 
MAKE UP : Anya SAVARI (DIE DIE MY DARLING)
SPECIAL MAKE UP EFFECT : David SCHERER (8th WONDERLAND; BLACKARIA; LE JOUR DE LA COMÊTE, LADY BLOOD, DEAD BONES...)
The movie will be shooted with Canon 5D, in full HD.
What are the funds for?
WHY ASKING 5000 euros?
Because it's possible to make it for this sum. 
I have prepared it and I know it's possible! 
Trust me because we shall do our best!
If you give, I show you my last movie "Beware of Darkness" who was shooted for 1000 euros!
See you soon!
About the project owner
I am Guillaume BEYLARD a young french director passionate by cinema since I was child!
Come to discover our world on:
www.myspace.com/guillaumebeylard
the critic of my first feature from SYNERGIE MAGAZINE (Australia): 
Ossessione (2007)
Echelon Studios
R1 DVD
Ossessione
 is an enig
matic and ethereal film
from French director
Guillaume Beylard; the
film has a dream-like
quality so that even the
simplest of scenes
seem
imbued with mood and atmosphere.
The classical music score is excellent and reallysustains the ambience of the film and the beauty of the scenery. The acting is solid and the subtitles are very clear. It is his Beylard's first film,shot on a low budget but with a lot of creativityand sincerity. It has surprisingly superior cine-matography which captures the French country-side and its rustic character and the director cer-tainly knows how to use lighting to maximumeffect.
Sonia has just inherited a house from her grand-mother, it is located in the southwest of Franceand together with her boyfriend, David, they set-tle in for the long journey. As they approach thetown, they see a bloodied young woman on theroad ahead, but when they stop for her she runsoff into the bushes. This begins a series ofstrange events which increase in intensity asthey enter the house and Sonia begins to haveuncomfortable feelings and hear noises whichterrify her. Their encounters with the locals donot help either. Slowly Sonia becomes con-vinced there is a presence in the house andwants to immediately leave, but David is scepti-cal of her accounts and convinces her to stay.
However, when Sonia gets kidnapped, Davidbegins to believe something is going on and de-cides to investigate with the hope of finding hisgirlfriend. From this point on the film combinesfantasy and horror and moves quickly from anatmospheric and moody work of cinema intosomething more sinister.
David's investigation leads him to rather bizarreand disturbing characters, some terrifying expe-riences, unexpected help and a truth from be-yond the grave.
WhileOssessione may be low budget fair, it cer-tainly excels in the creativity department withquite impressive mood, atmosphere and plot. Icertainly recommend it.
News
This fundraising is finished
Early Birds

Someone from

TRELISSAC, FR

Someone from

Montpellier, FR

Someone from

ST GERVAIS LA FORET, FR

Someone from

Saint Germain/Morin, FR
Someone from

Châtellerault, FR