About
HOLA!, Raúl Treviño here.
I'm a writer and comic book artist. I'm from Mexico and I've been publishing my web-comic called TINKERS of the Wasteland since January 2010 in Spanish and English. It has also recently been translated to French.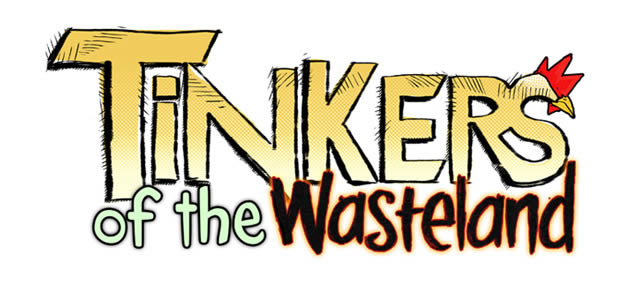 The story is located in a post-apocalyptic world following the adventures of Splitter, Milla and Chapi as they try to keep breathing in this devastated world teeming with everything from hostile mutants to blood-crazed hot-rod gangs to radioactive hazards and to crazy characters who appear along the story.
It's full of action, adventure, comedy and surprises.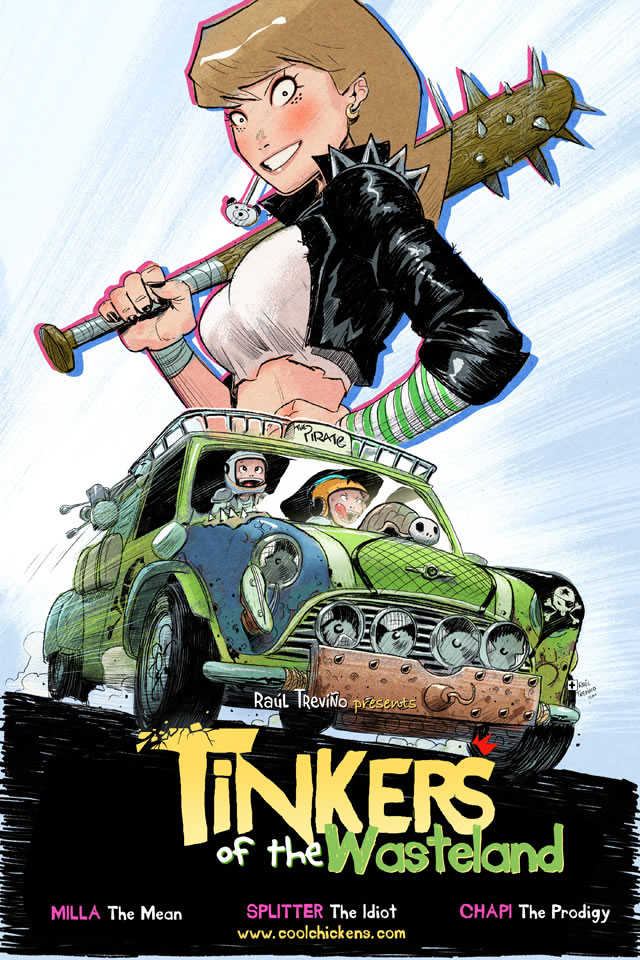 What are the funds for?
I am still updating my web-comic weekly.
I have been working on this project all this time for free. I haven't received any money for this but it's something that it doesn't bother me at all since it is giving me a lot of satisfaction, on-line presence and projection. However, there is so much stories to tell about these guys and in order to make my living and doing what I love I would like to find a way to get some income.
Right now delitoon.com is supporting me to publish my comic on-line in France, Marie Renier and Nicolas Forsans are translating and editing this version in French.
The main reason why I'm here on Ulule is to try to get your support to color the first arc of the story that is made of more than 250 comic pages and in order to be published I would like to make my comic full color.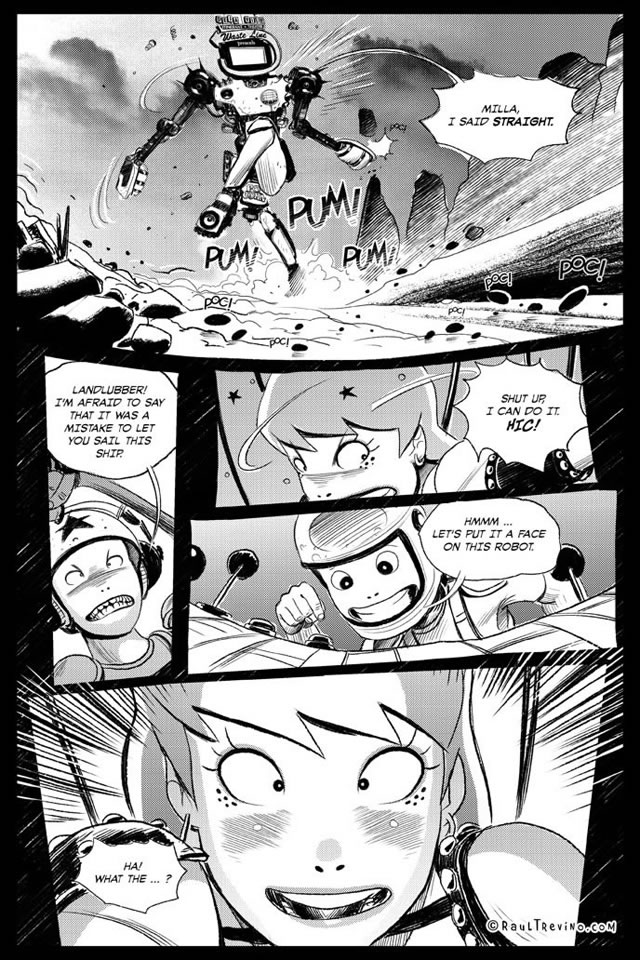 The amount of money raised will be used as follow :
The collected amount will be used for the coloring process.
8 % will be sent to Ulule.
200 euros will be required to finance the shipping costs attached to this crowdfunding campagn and also to pay the goodies we will sent to the contributors.

If the total amount

 

is not reached

,

 

you will get your

 

money

 back

.
Perhaps you believe in this project but may not be able to help me fund it?
No worries! Help me by spread the word about this Ulule proposal project! The more the merrier!  
Thank you so much for your time and support! See you at the finish line!

About the project owner
I'm Raúl Treviño 34 years old, born in México.
I am a writer, illustrator, as well a pro-colorist for major comic companies like Marvel, DC and I publish a trilogy called The Dance of the Conquest by Norma Editorial. I have been working in the sequential art industry for more than 10 years.
If you want to know more about the artist, check on his website : www.trevinoart.com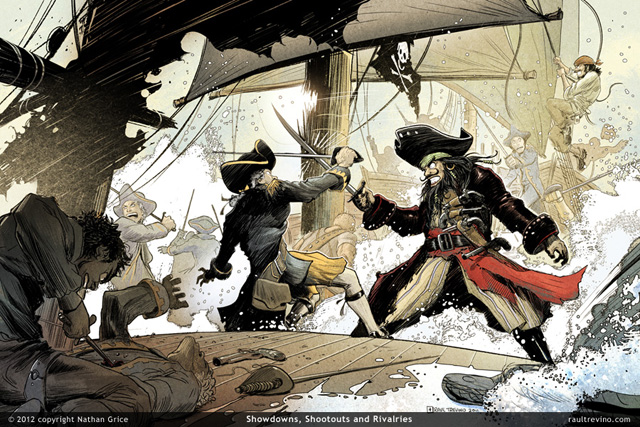 This fundraising is finished
For $7 or more
You will get an advance look of the first colored pages before everybody and you will get an email full of thank you very much by me.
For $14 or more
You will receive a special package that will deliver you everything you need to support Tinkers on the web 2.0 (Poster, exclusive pictures you can use for your avatar on Facebook, wallpapers, and a bunch of stickers)
You will be also credited as a contributor in the printed book.
For $42 or more
You will get the special package, the printed book (in french), signed by me and numbered. You will also get a personalized sketch drawn by me.
For $137 or more
You will get the printed book (in french) numbered and signed
You will become a fictional character in Tinkers. I will use your face to represent a character in the series. If you ask me politely, I will grant you the right to die properly without suffering.
You will at last get a special and secret gift sent by me from Mexico.
Early Birds
Official Users ♥ it !