About
This is the french version of Lacuna, the RPG from Jared A. Sorensen
This edition of Lacuna includes :

- A new, blue cover design that makes it something of a collector's item
- Brand new artwork commissionned especially for the French edition, and more pictures than the original
We offer also some exclusive goodies: your name into the book (until october 10th only !), x5 Lacuna bages, A3 poster, a Big Format Vinyl Banner and your photo as an agent into the book !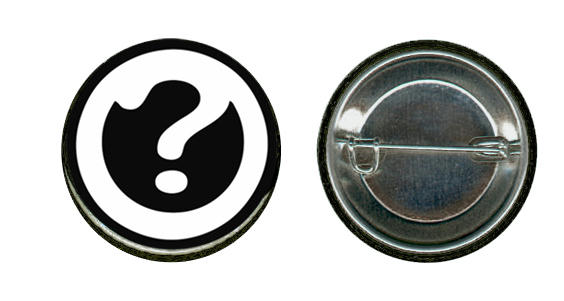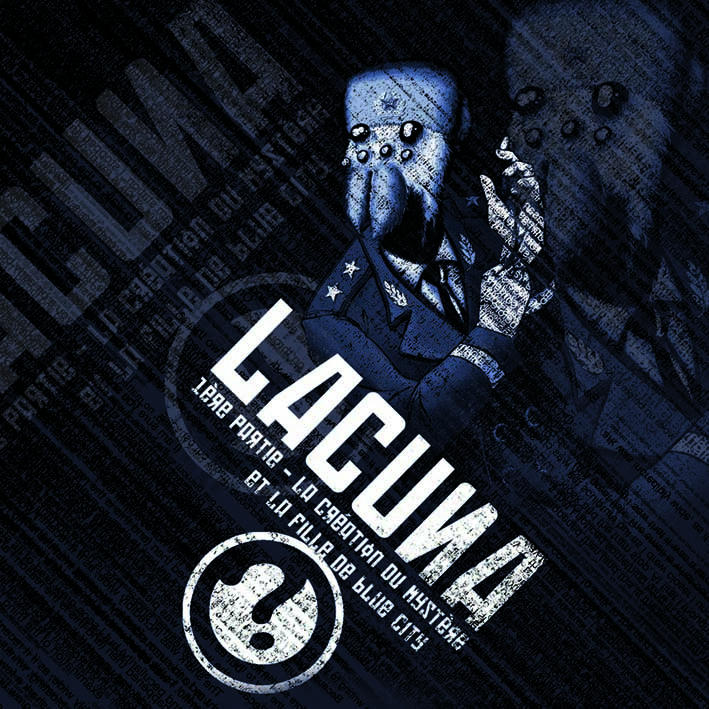 What are the funds for?
To cover the entire cost, we would need about 400 % the funds we've requested. If we reach tha level, we will bring new surprises !
Shipping cost is included to France. For Shipping to other places, please consider adding :
+ 2 euro to Europe
+ 4 euro to North America
+ 6 euro to anywhere else
The book will be printed around october 10th and sent around october 20th
About the project owner
Narrativiste Edition is related to narrativiste.eu, portal for storygaming in french. We also provide free translations of games in pdf : Danger Patrol, Until we Sink, Archipelago, etc...
For more information about us :www.narrativiste.eu
News
This fundraising is finished
For $5 or more
Junior Agent in training :
Your name is mentioned in the book under this category to thank you for you help.
For $20 or more
Green-Level Agent from Cursory Mnemonic Exploration :
You get priority over non-preorderers.
For $22 or more
Blue-Level Agent, cleared for insertion in Blue City :
You get priority over non-preorderers
+
Your name in the book bonus credits as full-fledged Agent (attention: only before october 10th, see description)

For $28 or more
Lead Agent during the mission :
You get priority over non-preorderers
+
Your name in the book bonus credits under this category (attention: only before october 10th, see description)
+
Five(5) Lacuna Devices, worn in-game by the Agents (1.26" buttons)
For $35 or more
Senior Agent, cleared for Deep-Blue Assignments :
You get priority over non-preorderers
+
Your name in the book bonus credits under this category (attention: only before october 10th, see description)
+
Five(5) Lacuna Devices, worn in-game by the Agents (1.26" buttons)
+
One(1) A3 poster (297mm x 420mm / 11.7" x 16.54") based on the French cover
For $83 or more
(LIMITED OFFER, ONLY 8 SLOTS)
Black-Level Special Agent, working solo from outside the Company
You get priority over non-preorderers
+
Your name in the book bonus credits under this category (attention: only before october 10th, see description)
+
Five(5) Lacuna Devices, worn in-game by the Agents (1.26" buttons)
+
One(1) A3 poster (297mm x 420mm / 11.7" x 16.54") based on the French cover
+
One(1) Vynil banner (80cm x 80cm / 2.62ft x 2.62ft) to hang on the wall, based on the French cover
For $165 or more
(LIMITED OFFER, ONLY 5 SLOTS)
Chief Agent
Everything from the above
+
Your picture as an agent at the end of the book (provided you follow the specifications)
(Attention: only before october 10th, see description)
Early Birds
Someone from

Champigneulles, FR

Someone from

LE PUY STE REPARADE, FR

Someone from

strasbourg, FR