About
Kinois an international movementofaudiovisual creationmetwith a slogan"Makewell with nothing, dobetter with little, doit now."Kinocellsare presentin Montreal,Hamburg,Barcelona,Sydney,Vienna,Ouagadougou,Montpellier,Brussels,Paris,...

The idea ofKinois that  filmmakers,actors, technicians,musicians,amateurs,professionalscombine their talentsto create moviesandshow themno later thannowwithoutcompetitive spirit.

TheKinobusisthe mobile version ofKino movement.In 2009theKinobusbegan hisepicjourney that led to Slovakia.Since, Bosnia,Serbia,Germany, BurkinaFasoand countlesstownsandvillages in FranceandBelgiumwere visited bythe caravan.A stepofKinobusisthree to five daysof intenseaudiovisual creationwhichis manifested bytwoprojections, usuallyoutdoors.

This summer2012, Kinobus is going to visit TurkeythroughHungary,Romaniaand Bulgaria (Program soon at www.kinobus.com).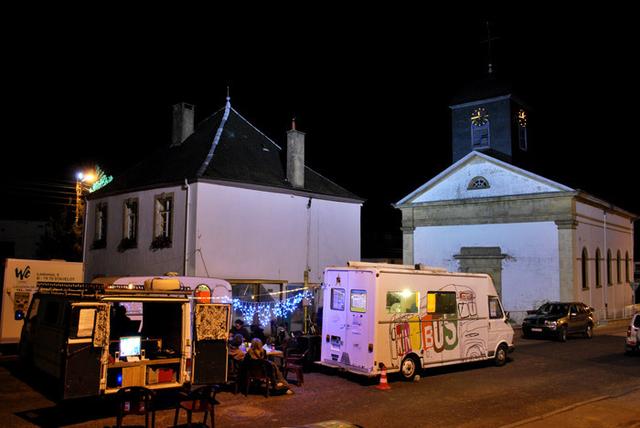 What are the funds for?
We needmoney to buya newvan tobe able to takeeven more participantson theKinobus.

We needto repairour oldminibuswhichdeserves itanyway.

We needmoney to buyonesuper convenientkinomotorbikeonthe stepsbut alsoon set.

We needinorder tomake projectionsoutdoorsindependently(screen,projector, generator)

We needto organizeacountry kitchenbecause this yeartheKinobus goes to the wild.

We need you but we also do things (funding, calendars, screenings,flea markets).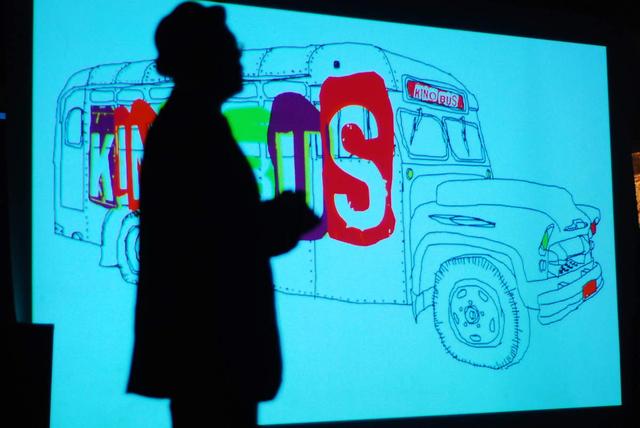 About the project owner
The Kinobus just arrived at the site of its new stage. The dozen that traveled with the caravan, stretch their legs and discover the new site that will accommodate them. A small group moves to the center of the village in search of a smoking bar open, others are laying in front of the lake trying to rest after the party closing the screening of yesterday. Two geeks wander in search of wifi network.


On this new stage, the accommodation will be in tents and bungalows. The one before we were hosted in private homes. For meals, local participants cares against a low fee. Local participants precisely, we meet them tonight for a presentation meeting. Around a drink, everyone comes forward and speaks of his desires: "I have an idea for a film and I want someone who would film it and also an editor," "I make music and I want to help" " I'm not really an actress but I would love to try. " People move from one group to another, exchanging information, some leave already to shoot, we installs the Kinolab nerve center where films will be edited, it looks like it ' is gone. Meeting in two days at the local theater for the screening at 20:00.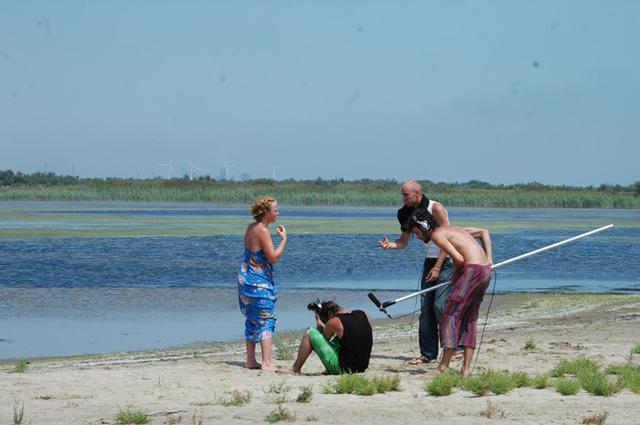 Two days later at 21:00 the first films arrive on the hard disk. Four participants are now scrambling to finish their movie to be seen. The auditorium is packed, many people were intrigued to see all these crews invest the narrow village streets, some have been called upon to lend their house, their tractor, their bakery or even appear in movies. Tonight we'll see twenty short films, each film will be introduced by its director. We'll laugh, you will not understand, this goes much like this and less that one and we'll talk about partying.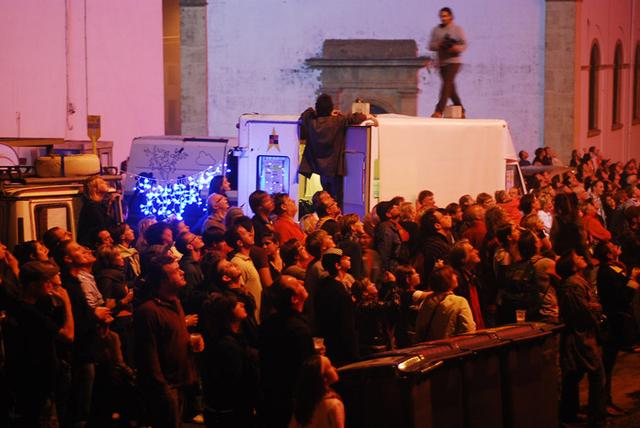 And then the next day we go out for a new stage.
This fundraising is finished
For $14 or more
Thank you very much + A drawn dedicated by Robert Ly http://robertly.fr/
For $28 or more
The great Kinopaname calendar 2012, photonovella edition
For $42 or more
A dvd with all the movies of the 2012 kinobus tour
For $69 or more
A dvd with all the movies of the 2012 kinobus tour + A nice postcard with nice words sent from one of the countries of the 2012 Kinobus tour (Hungary, Romania, Bulgaria or Turkey)
For $110 or more
A dvd with all the movies of the 2012 kinobus tour + A nice postcard with nice words sent from one of the countries of the 2012 Kinobus tour (Hungary, Romania, Bulgaria or Turkey) + a kinobus tee-shirt
For $137 or more
A kinobus tee-shirt + a short movie gift (to your glory or to anyone you want) directed by a member of Kinopaname
For $206 or more
A photo shooting by Eve Dufaud http://www.evedufaud.com/
For $343 or more
A journey for two with the Kinobus to Brussels or the sea for a piknik with all the team
For $617 or more
A crazy day in the Kinobus, we take you at 10 am and bring you back at 10 am the next day, between time, you're gonna live moments that you'll not forget.
Early Birds
Official Users ♥ it !