About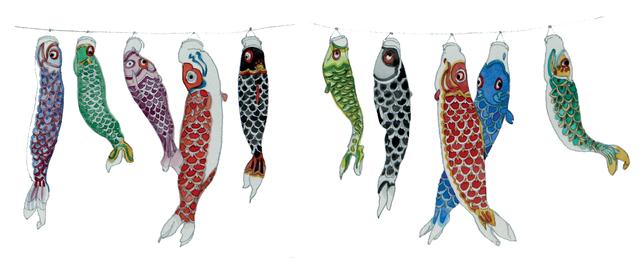 More than a journey story, the notebook gathers the feelings and good times of its writers. The itineraries chosen by our globe-trotters will make you discover a whole country and its inhabitants.
A first step for your own journey...

« Konnichiwa, Yann to Masako desu. » (Hello, we are Yann and Masako) 
Are you ready to dive in the japanese culture ?
Put on your prettiest yukata and greet the emperor, learn how to cook the best kintsuba, take your board to surf the island of centenarians waves, and let Yann and Masako guide you.
Have a good trip ! Itterasshai !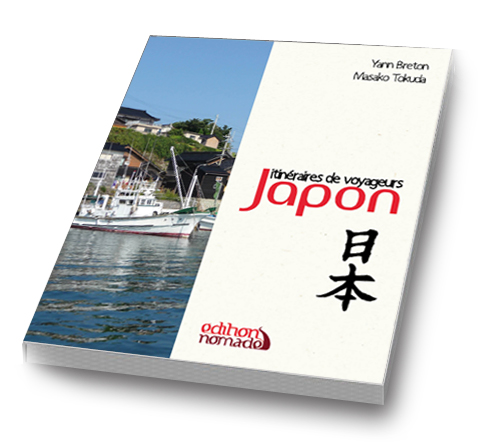 Exclusive offer : if you acquire the pre-order version of the notebook, you will get your signed, hand-drawn notebook before its official release !
You will also participate in the support of our "Travelers Itineraries" series, which aim is to promote the passionate work and skills of travelers, creators, illustrators and photographers. 
Extract form the book :


Description :
Size 140 x 165 mm

Integra binding

144 pages

Colour print (illustrations, pictures, text)

French language
If you wish to complete your collection, Portugal, Travelers Itineraries is also available !
About the project owner
About the authors Yann and Masako :
Yann Breton lived in Tahiti and traveled several times in Asia, especially in Japan. He and his wife Masako Tokuda, who works as interpreter and translator, enjoy traveling and discovering new places. Thus they created Tokudabreton, a cultural bridge towards Japan for enterprises and people who want to link with this country.

Travel notebooks soon became essential for their understanding, translation and reporting of their experiences.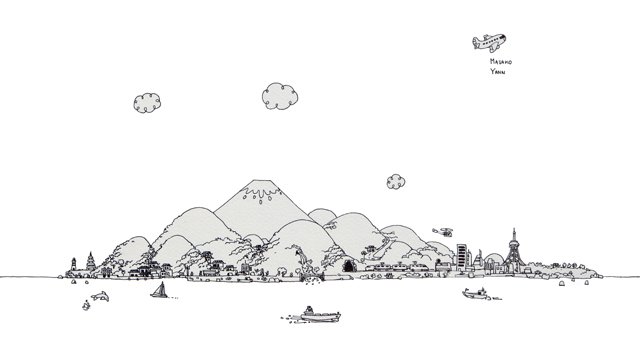 The Éditions Nomades :
Travel by book is our motto !

Since 2010, we imagine original books, made by travelers for travelers – or for those who'd wish to travel. Through notebooks, albums, city-guides or novels, we want to offer to each reader the opportunity to find a point of view similar to his own. Creative and unique sizes, environment respectful papers and printing, and an original vision of not-well-known countries make of these books artistic, practical and entertaining objects.

Your destination ? The other side of the world…
Pictures available for original digigraphy printing :
Torii

 

Lanternes

 

Miyajima
News
This fundraising is finished
Click here to support this project
Early Birds
Official Users ♥ it !