You can add a picture or a video
Recommended format : 640x360
About
"Steps towards a possible future"
A documentary about possible futures for Humanity, about the directions that we all take in life, about personnal choices that can contibute to make the world a better place. A road-movie in australia.

This project is about the creation of a documentary wich will be between 30 and 50 minuts. The aim is to question human beings about the directions that we give to their lives. Travelling and discovering Australian culture is one way to do it. The movie will try to cross different subjects : wwoofing, direct democracy, cooperation, community and self empowerment,agro-ecology, permaculture, degrowth, sustainability. It's about a possible world wise revolution... It's about local actions and personnal dreams.

"The fluttering of a butterfly's wings can create a rainbow the other side of the world."
We will meet people who recognise the need for change; particularly with our beautiful planet facing major crisis such as climate change, decreasing food security, land fragmentation, economic collapse and social unrest. 
growing foods with minimal impact on the earth.
What are the funds for?
This independant documentary movie will be made entirelly in english language, and an other version will be dubbed ou subtitled in french. We will send a DVD to all participants.
Airplane : 1450 euros
Transports in Queensland : 200 euros.
Two weeks in Hostels , 420 euros.
Visiting amazing Australia : 450 euros
Carbon footprint : 308 euros. Climat Mundi : http://www.climatmundi.fr/lng_EN_srub_3-Home.html
Shooting the movie in France (first part) : 300 euros.
Editing, recording music, special effects, DVD, postal sending, etc : 800 euros
Total budget estimation : 3928 euros.
We personnaly contribute with 2500 euros.
ULULE system costs 8% of 1428 euros, this is 115 euros.
We are trying to finaly arrive to 1543 euros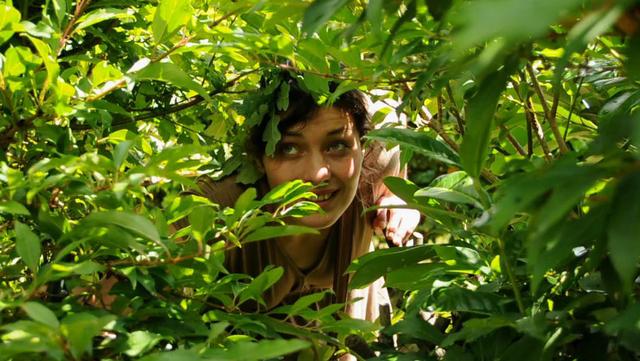 About the project owner
I am a cameraman and a  short-movie director.
In 2011, I've been travelling (as a cameraman) in very interesting parts of the world : Kiribati (Pacific) and Bangladesh (Asia), it was a documentary about climate changes, you can see a teaser just here, but it's in french without subtitles (maybe one day...) : http://youtu.be/MZQj-Q4u7Eo.
Last october, I've also been to Bulgaria (East Europe) with Image Action International : website in english : http://www.iai-asso.org/index.php?lang=en ) I love to know and discover different cultures.
A very short-movie we've made in 2011 : "I am a human being" (hope you will like it !) - In fact this is the only movie with an english version...
This fundraising is finished
Early Birds
Someone from

Grenoble, FR
Someone from

douchapt, FR