photos des bébés
Posted by
leserrou
on April 12, 2011, 3:48 p.m.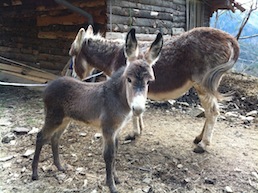 Tit-Ane, il a 10 jours et se comporte comme un vrai anon!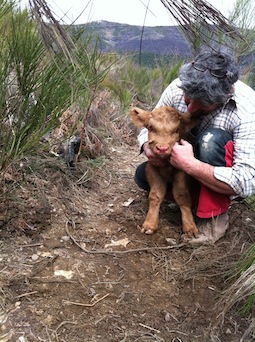 et Dolly, la douce. Plus mignonne, on fait pas!
Bonjour à tous
This fundraising is finished
For $5 or more
A unique photo signed by your godchild...
For $14 or more
A jar of berry jam or another product from our land: wild boar paté, chestnut cream - it's your choice.
For $14 or more
2 bio soaps hand-made in our kitchen.
For $28 or more
A homemade cuddly donkey or cow.

For $69 or more
Spend 2 days in our B&B and spend time with your godchild:
Lovely - the cow
Mowgli - the bull
Gaston - the boy donkey
Pôline - the girl donkey
Early Birds
Someone from

saint martin du mont, FR

Someone from

FLORENSAC, FR

Someone from

BOISSISE LA BERTRAND, FR
Official Users ♥ it !