About
I make the recording of this second coming album "Albinos" in Guinea-Conakry in April 2011.
 Now I need the active support of all those people who love my music. Pre-order my CD and you help me to close the final expenses engaging in the reproduction andduplication of CD. 
To reward pre-purchasers of the album and provided that the threshold of 100 CD'sis reached by the deadline of September 8, 2011, anyone who pre-ordered one or more CD's will receive 1 FREE CD included with the package during the shipmentno later than 10 October 2011. You are the first to own the CD for weeks before its release!!!! Thanks for your Support and your Love ♡
The album "Albino" has a content of 12 tracks + 1 bonus track. Why "Albino"? It is a tribute i want to give to all Albinos in Africa and elsewhere, victims of discriminationand crime. It's an atrocity to see that some parents leave their own children in the street,simply because they are born albino. It's a cry from my heart and i wish a end of these atrocities affecting the rights of human beings.
The recording of the album "Albino" in Conakry (Guinea) was made possible by donations from my friends and supporters of my music (fans). Many thanks once again from my heart.
With the support of

 "S

timulus Communication"

 

in Conakry
, we finalized
the recording
and the production
of the video clip
"
Wariko
"
you
can view
this page.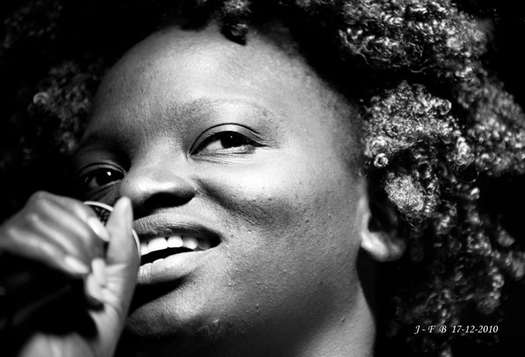 © Photo: J-F Bisi
Official Site of Féenose : http://www.feenose.com
Sample Nr.2 of the album "Albinos"
Sample Nr.1 of the album "Albinos" 
About the project owner
Artist Nickname 

"

Féenose

"

 , my

 civil

 name

 

"

Sylvie

 

Kayiri

";

 

Burkinabe 

nationality

,

 

I live

 

in Germany

 

since 2006

.

 

I

 

produced

 myself 

with the help of

 

my family and some few people

, my

 

first

 

album "

Da

 

wou

 

wo"

 selling 

on the Internet

 

since 2007 and

 

recently

 

officially released

 

in Burkina Faso

 

in 2010.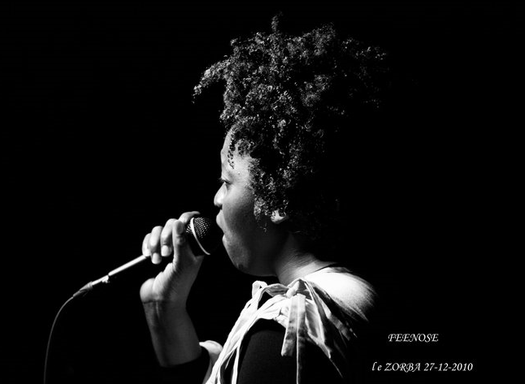 I work on this second album since 2007. I explored various options for financing and production community, the crowdfunding has my full attention.
 Over the developments of the project, some fans have remained with me and i related to real friendships with some of them. Through their donations that covered more than 80% of the budget, we could finalize the recording of this album this spring in Conakry (Guinea)
News
This fundraising is finished
Click here to support this project
Early Birds

Official Users ♥ it !