About
ABOUT THE MOVIE…
This movie tells about a short, but significant and intense, slice of the dynamics that develop within a normal household up against a sad and grim reality, but also conceivable and unfortunately possible: a little son, a child, a cancer sufferer.
The movie mood is to tell about how a similar dramatic event can be linked to the "normal" development of life, with all that usual minor problems and thoughts of everyday life and also with the smiles and the dreams of a child.
The main idea takes cue from personal events and influences, also reinterpreted through the research of issues and ways of telling as simple and comprehensible as possible, without omitting the accuracy of a narrative structure, appropriate to the cinematic mean of expression.
SYNOPSIS 
A father and his son get ready and go to a hospital. There is the mother, waiting for them, in a bed.
That place and the mother's confinement seem to be the hardest obstacle between the child, Lorenzo, and his big dream: playing a soccer match. But the concrete reality, complicated like the dynamics of a family with its problems, hides a bigger obstacle.
And then, a soccer match becomes metaphor and dream of life.
THE PROJECT
The realization of the short film "DENTRO" was born from an idea of Andrea Trimarchi, and the partnership with Paolo Iraci and Herman Film that allowed the development of the first phase of creation of the movie. Then the film passed the first production phase, the phase of shooting and editing, but it's necessary a further effort in order to complete it and render it usable by national and international film festivals.
THE DIRECTOR'S INTRODUCTION OF THE FILM
My stronger impression (that has been confirmed by my visits at the cancer ward of the Children Hospital in Palermo), is that children deal with the diseases as if these are passing situations, even if these could not be so. Children seem not to care about the possible absence of tomorrow: they rather look at the "here" and "now". "May I play?", they ask. Or, if they can't, they start with "When I'll get well, I want to do this one and that other".
From my starting idea, It was clear to me that I didn't want to talk just about the disease: I didn't want to realize a documentary film or a tear-jerker story.
Lorenzo, the child protagonist of the film, feels like playing soccer, running and playing, as the most of the children with his same age, with the hard truth of his particular condition: the soccer game is most of all a metaphor of hope, that brings a "lightness" that maybe also the "elders" could often need. 
Andrea Trimarchi, author and director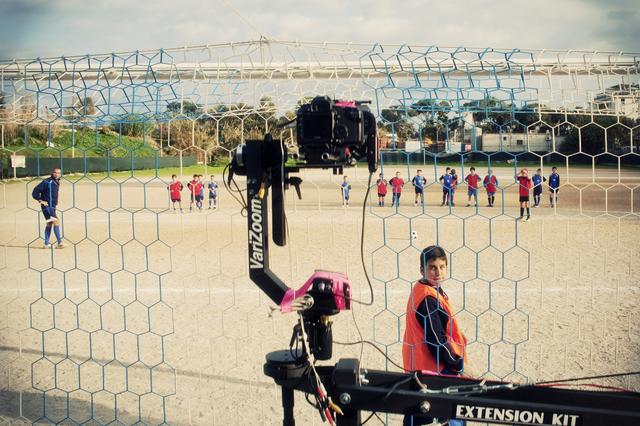 THE IMPORTANCE OF REALIZING THIS FILM
The importance of realizing a short film with a such complex and delicate thematic, is about sensitize (and spread the attention) about a difficult issue that often is not tackled.
For this reason, it comes the need and the wish to tell a story in a poetical way, searching for the right sensibility, and with a cinematic language with no psychological or boundary barriers.
Despite it is possible to find a large amount of informations about this topic on the internet, the reality is that is not possible to find the most important and less evident aspects of these situations: for example the spirits of the involved persons, or the dreams inside each one of them.  
This is why, if a short film is able to touch and make reflect, trying not to be retoric, it become important, and it has his own strength, made not of "click" but of emotions.
THE GOALS OF THIS FILM:
As already said, we want to raise the public's awareness on such a delicate issue, as the children tumours, as this argument is almost never tackled with the right attention and sensitivity by press and television. Maybe because of a sort of shame, about dealing with difficult matters, linked to children.
Our aim is to tell, from a cinematic viewpoint,  one of the many stories, giving also a  glance to the involvement (and the respective upset) of the family mechanisms and dynamics, by generating a change of expectations, glances, moods of a person that is envolved in first hand.
The film wants to point out and deepen all the hints, made of fears and dreams, that are almost never reported by the mere news or by statistics that deal with these cases.
Also we want to divulge the film, and so the theme, in the school range, to show, with delicacy, this issue to children and teens.
--------------------------------------------------------------------------------------------------------------------------------
CONTACTS AND VARIOUS INFOS
Blog of the film: dentroilfilm.wordpress.com
director email: menebach at gmail.com
producer email: hermanfilm at gmail.com
music by Chris Zabriskie - http://chriszabriskie.com/
"Dentro", short movie
Italy, 2012
Lenght 20', shooting format FullHD 16/9, color, stereo

What are the funds for?
WHAT WE WILL DO WITH THE MONEY
Until now, to realize the film, the shooting and the editing we have managed by ourself, with our resources.  But now, to complete the film, we need a little economic support, in order to better optimize all the post production and the film promotion.
The financial contribution of € 5.000,00 in depth, is needed for:
- Mixing
- Color correction
- Translations for the international versions (english and french);
- Subtitles (english and french);
- Graphic realization of brochures, posters, covers (DVD and Bluray)
- DVD and Bluray screen printing realization;
- Printing of brochures, posters and covers (DVD and Bluray), 
- Authoring;
- DVD and Bluray burnings;
- Sleeves for DVD and bluray
Despite this is a low-budget project, we have tried to realize a professional product.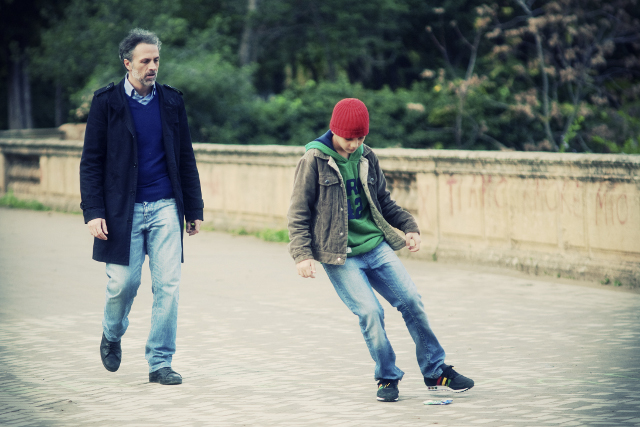 About the project owner
WHO WE ARE
ANDREA TRIMARCHI  Script and direction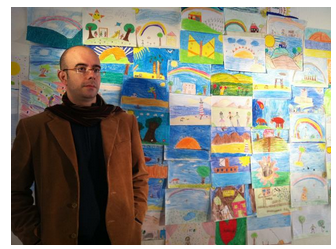 Andrea Trimarchi was born in Messina on April 8th 1975. He is a director, scriptwriter and journalist.
He works with video and theater productions.
Since 2002 until now he has directed or he participated to around fifty video productions (fictions, documentaries, videoclips), as director, co-director, scriptwriter, editor, actor. He also held many courses about cinema at schools with different nature and levels.
Some of his works "Il sapore del ferro" (2003), recommended from the panel of Corto Siracusano 2004; "Rigor Vitae" (2005), winner at ValverdeFilmFestival 2006; the documentary "Wock en'Woll" (2005).
Further he writes for the theatre, where he is also director, co-director and actor.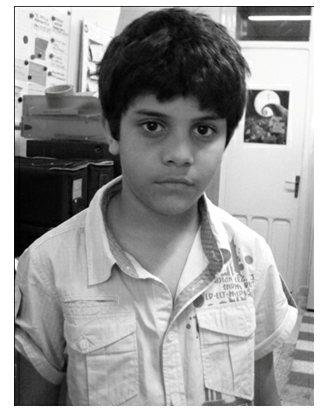 MICHELE D'AMORE ("LORENZO")
Young sicilian actor, 12 years, he already took part in some important tv fictions and short films:
"Io Vivo", directed by di Marina Paterna;
"Squadra Antimafia 3", directed by Beniamino Catena;
"Io sono vivo", full-lenght film in preparation;
"La Sacra Famiglia", directed by di Rosario Neri.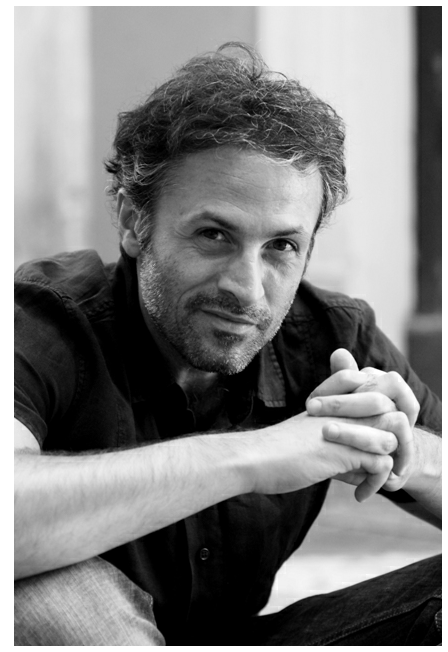 FABRIZIO FERRACANE  ("The father")
Graduated at the Theater School "Teaès", directed by M. Perriera, Palermo
Some of his cinematic and television experiences:
Squadra Antimafia 2 – directed by B. Catena – G. Martelli
Come un pesce – directed by Marco Pellegrino (Corto)
Tre Donne – directed by S. Troise (Corto)
Intelligence – directed by A. Sweet
Distretto di Polizia 7 – directed by A. Capone 
Il Capo dei Capi – directed by E. Monteleone – A. Sweet
Il Saraceno – directed by Leonardo Frosina and Riccardo Degni (Short film)
Andata e Ritorno – directed by A. Paci
Malena – directed by G. Tornatore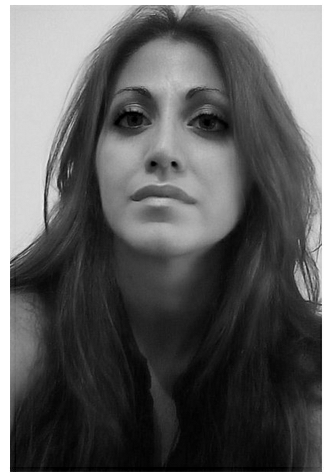 THERESE PECORA  ("The mother")
Sicilian actress, student of Michele Perriera at Teatès, she played many important roles for the theatre; we can remember some shows:
"Jiri ppi partitu", directed by Turi D'Anca;
"Qualcosa accadrà", from satirical tales of Heinrich Boll;
"L'importanza di chiamarsi Ernesto", directed by Turi D'anca.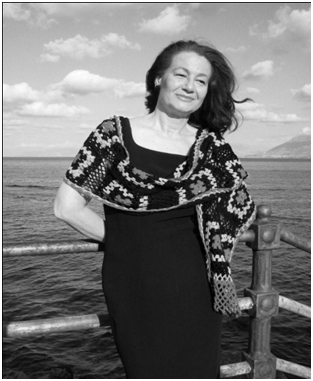 PATRIZIA SCHIAVONE  ("The woman doctor")
Theatre and cinema actress, she boasts about roles in many performances:
"Palermo Shooting"  directed by  Wim Wenders;
"Gli amici del bar Margherita" directed by Pupi Avati;
"Fantasmi del Sud" directed by Marco Lanzafame;
"Giovanni Falcone" (for Rai Uno) directed by fratelli Frazzi.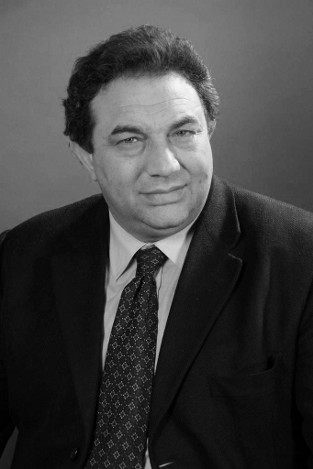 PINO CORRADO ("The doctor")
Sicilian actor, he realized many important films, shooted in Sicily:
"I cento Passi" directed by Marco Tullio Giordana;
"Angela" directed by Roberta Torre;
"My name is Tanino" directed by Paolo Virzì;
"Il Consiglio d'Egitto" directed by Emilio Greco;
"Il Fantasma Di Corleone" directed by Marco Amenta;
"Alla luce del Sole" directed by Roberto Faenza;
"Il Capo dei Capi" directed by Enzo Monteleone;
"Agrodolce" directed by Claudio Norza;
"Squadra Antimafia" directed by Beniamino Catena.
--------------------------------------------------------------------------------------------------------------------------------
HERMAN FILM - BIOGRAPHY
The Herman Film arts association was born in Sicily on 1998 with the aim to product films and documentaries with subjects of hystorical, social and cultural remark, elaborating on international interest themes. Here the lastest works:
- an international production, the documentary "Il viaggio di Kalibani" shooted in Berlin, Lublin and in the Maidanek concentration campe (Poland);
- "the Y10 Diaries" directed by Igor D'india, a cultural and social travel from Europe to Mongolia, passing through Afganistan and Iran;
- the documentary "761", made out of the theater show "Giacere sul fondo" directed by Paolo Iraci
- The film "Kaleb", about immigration and the refugees landing in Sicily.
Herman Film, in order to promote and spread cinematic culture, is realizing a workshop about  indipendent cinema, "CINELAB 360", appropriate for directors and actors, with the support of professional people. 
A more detailed presentation about precedent works is available on demand.
Visit us at the website  www.hermanfilm.it
This fundraising is finished
For $7 or more
Our sincere gratitude, online streaming of the film, and special thanks on both the website and the socials of the film, in a section with the caption "This film has been realized also thanks to the contribution of: ... "
For $21 or more
Thanks on the film credits, with the caption " This film has been realized also thanks to the contribution of: …"
+
Previous reward
For $35 or more
A DVD copy of the film (with the "making of" and other special contents)
+
A brochure with all the names of the film's supporters, with the caption " This film has been realized also thanks to the contribution of: …"
+
Previous rewards
For $69 or more
A t-shirt of the film
+
5 picture of the backstage (signed from troupe and crew)
+
Previous rewards
For $137 or more
A bluray copy of the film
+
An original drawing, realized by the children and used for the film
+
Previous rewards
For $343 or more
Insertion as sponsor / co-producer (with a possible logo) inside the film credits and also on all the promotional graphic material of the film
+
Previous rewards
For $685 or more
A technical internship or a little role on the set of next short film production in Sicily (stay and travel not included – there will be the refund for board expenses)
+
Your name as co-producer written on the titles of the film
+
Previous rewards
For $1,370 or more
The original drawing made by the protagonist character
+
The original script of the film, signed by the director, troupe and crew
+
Previous rewards
Early Birds