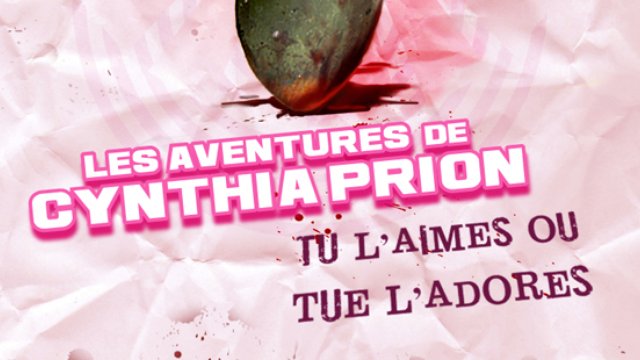 About
The AdventuresofPrionCynthiais a shortfilmof 13minutes,with thekindof comedyhorror,inthe traditionof"Shaunofthe Dead"and"Zombieland"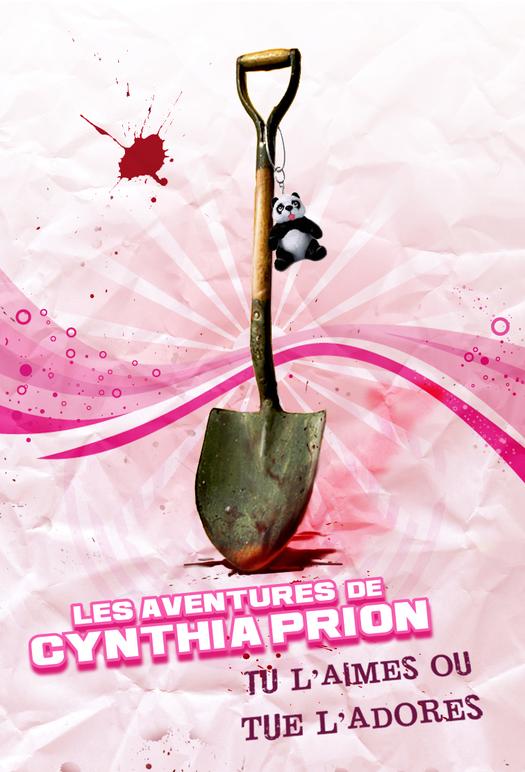 CynthiaPrion,agalasingerand his managerJean-Marc,gointoa villagefora concert.Butwhen theyarriveonsite,theplaceiseerilydeserted.Butnotthat much,becausethe villagershavebeenturned intozombiesbyrepeated absorptionoffoodfromthefood industry.Thepeopleare lookingforfreshmeatandtheyhaveflair.Thecouplewillhave tofightforits survivalandCynthiaalonehas the solution.
Aboutthe film

Making agenre filmwithan original approachwasoneof myprioritieswhenI starteddevelopingthestoryThe AdventuresofPrionCynthia.Also,the opportunity to tellthe story ofasingeralittleoff base, projectedintothehorror genreandcomicreally motivates me.Writeacomedywithzombiesis notnew,theBritish cinemaandtheU.S.heldthe upper handwithmovieslike"Shaunofthe Dead"and"Zombieland. "Thetwoworldsclashdistinctallow metodeal withan originalandveryfunny when acodedworldofgenre film.Herethe world'pinksweet'CynthiaPrionmeetsthe world'darkandscarymovieszombies'.

Thisstoryshiftedallows metostageacomedyin thestylecartoon.Indeed,theintemperate toneof the projectisdirectlyinfluencedbytheanimated seriessuch as"TexAveryTom andJerry...Thebeatingof zombiesand tribulationsfaced bytheheroine,inspired by theadventuresofBeep-BeepandCoyoteandBull-DogSpikeDroopy.Thesecharactersoftenabused,often foundin small pieces,flattened,halfofthe faceless,headlessoutrightorwithamissing partinthebody.This sametreatmentismeted outtozombiesby thesingerCynthiaPrion.

The AdventuresofPrionCynthiais inthe traditionofFrench filmsofhorrorsthatemergedfromtheearlysilent films.Thistypewas directly inspiredthe "grandstylepuppet"theaterofthe 19thcentury.Reservedfor an informed public,heregaledhorribleperformancesandimaginative,oftendaringandirreverent.GeorgesMélièsis commonly regardedasthecreatorof the genre,withfilmssuch asTheDevil'sManorin 1896andTheCursedCavein 1898.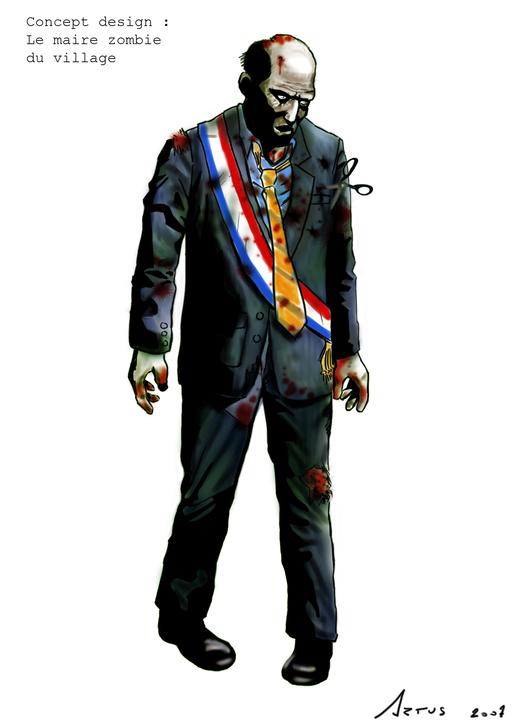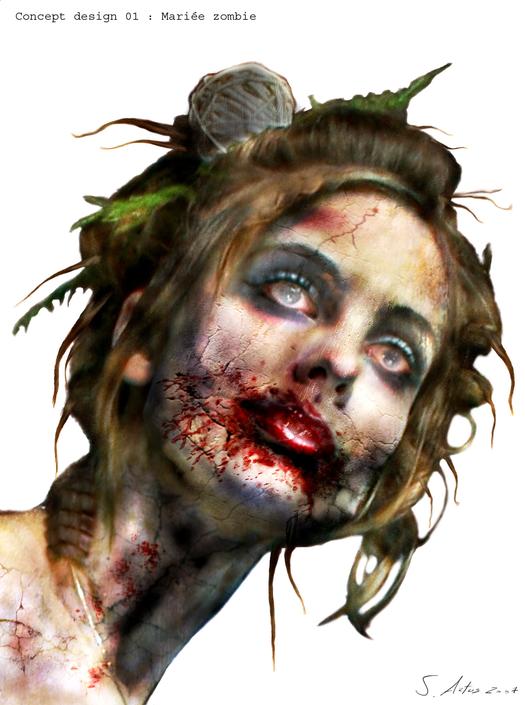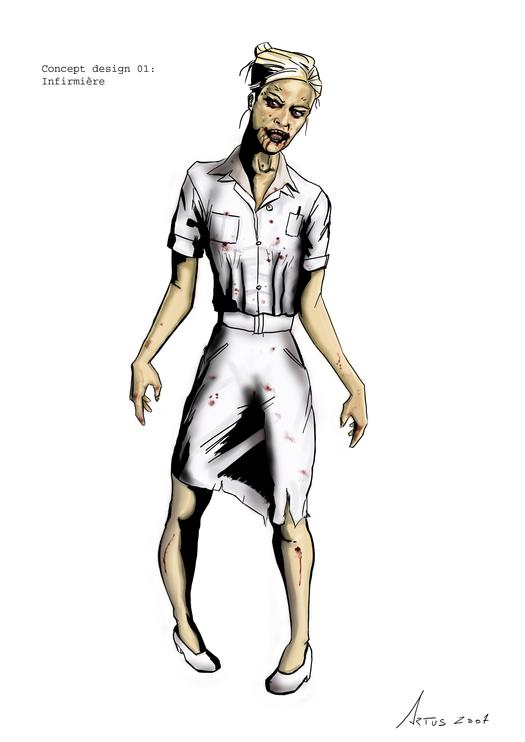 Cynthia's characteris directly inspiredby BusterKeatonwhochainedthemostincrediblesituationsfalling, rolling,bumping...without everflinching.

  Thevenue oftheactionfilm,avery typicalFrench villageoffers the opportunitytoreclaiman environmentthat hasso far beentreatedas"terroir"with filmssuch asHappinessisinorneartheChildrenof themarsh.

Thebackdropofthe filmto greenisawillingnessofthe producerFrankCarle.Torenewthesource ofcontamination ofzombies, Iimaginedavillagesponsoredbya group specializing inagribusinessusingGMOswith impunityandthattheexpenseofresidents.


Thesongsung byCynthiaWindheartPrionisadetermining factorin history,we'vemade a clip.
Joinus ontheFacebook pageof the filmThe AdventuresofPrionCynthia.
CamilleChamoux playsCynthia  Prion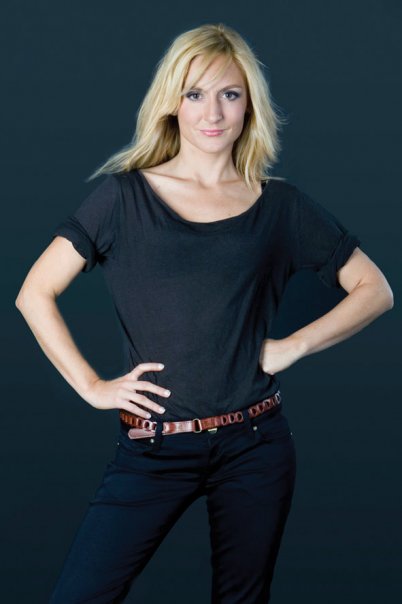 Camilleisan actressanddirectorfor 8 years.Shestarred inLoveandFish,Britannicus,TheSchoolof Womenandthequestionofmoneyat the theaterSilviaMonforteditedbyRégisSanton,a coldintheprincessfairyandthe strikeledbyPaulineBureau.Morerecently,wesawatthe GardenTheatreinLittleCatherine, Kleist,directedbyFlorianSitbon,inRedDevils,directedbyMichaelBatz,at the Theatre desCarmesinAvignonin2006andtheGrandParquetParis.

ShehasdirectedThe painofmodernParisiancartographerat the laundryandtheaterCauldron(2006),thefourthsisterinthe theaterSilviaMonfort(2004)andFragments ofaFarewellLetterReadbyGeologistsinLaundryModernParis(2001).

CamilleAttackistheir first one-womanshow,shehasdeliveredsome insightsintotheclassonFrance 3,Pleaseturn offyourlaptoponFrance3 andtheemissionsfromthe MontreuxFestivaldu Rire.Shewon theGrandPrixFestivalComediansTournon2006, the2ndprizeofthe festivalBoud'riresand 2ndprizeof the festivalof Capbreton.

FromSeptember 2007 to June 2008,Camillewasa columnistinthenewissueofCanal+,"TheSpecial Edition"bySamuelEtienneandbroadcastMondaytoFridayat12:40in clearonCanal+.TuesdaysandThursdays, ataround13:15,Camilledeliveredinthree minuteskeysverypersonalbehavioral trend...

MusicalSketchfortheSpecial EditiononCanal+
Previewthe showCamilleAttack
What are the funds for?
Thefilmwill beshotin a smallvillagenear Paris.Itwill havetodoa teamofaround20 people,itwillnourishandbringwithin 7days ofshooting.

Special effectsmakeupandprostheticszombieswill be madebytheSFXmakeup artistDavidScherer.Itsportfolio:http://www.fxstudio.book.fr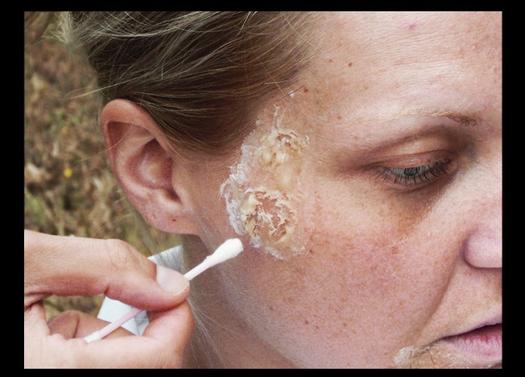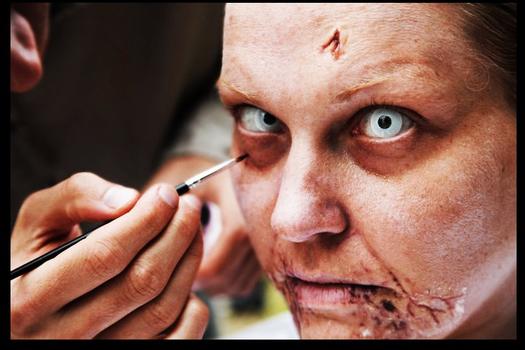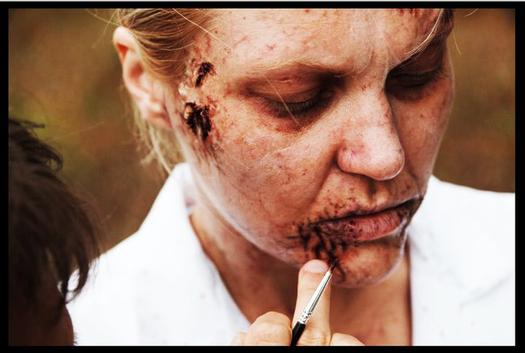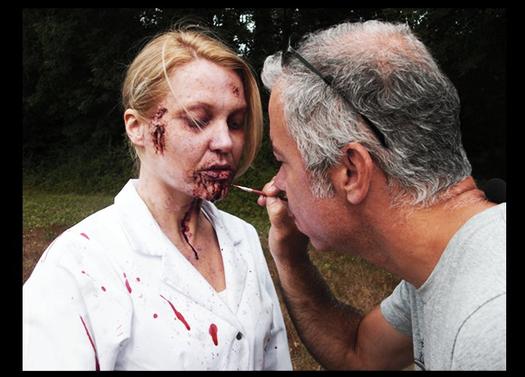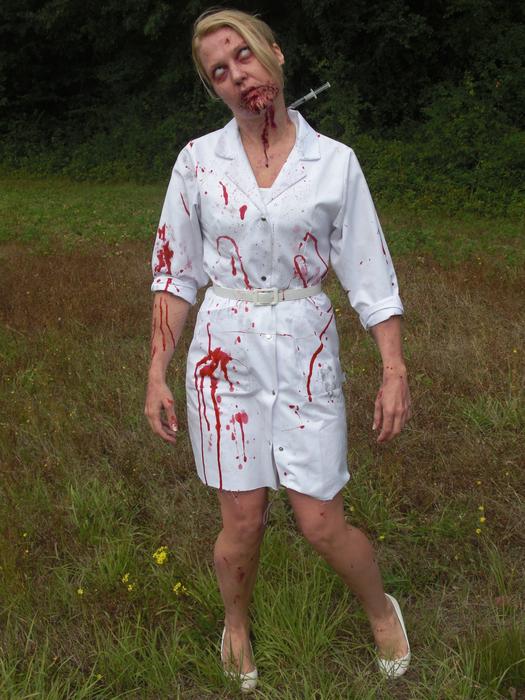 Theaction scenesareperformedbystuntmenandchoreographerswillusethewiring.

Thecreationofthe studiointeriorof abarn.

The filmwill beshotwiththeRED camera(egfilm"Che"byStevenSoderbergh,"SocialNetwork"byDavidFincher,"Knowing"byAlexProyas...),withgoalsanamorphic(Cinemascope).
About the project owner
Stéphane Artus
Director,Writer,Storyboard Artist

From anearlyage,he developed a passionfor all thingsrelated toimageandart:drawing,photography,throughunknown landsonbooks, movies,animationsand film.

At18,hetrained as anart atthe Toulouse school of art.Upon completion ofhis studiesaftergraduatingwithhonorsin1996, hejoined theEuropean Schoolof ArtsandImage Technologiesof Poitiers.

Forhisdiplomagraduationin 1998,hedirected "ExsequiV", shortfilmscience fictiondepictingasocietygovernedbyanecclesiasticaldictatorship.This filmwasselected inseveralfestivals(FestivalInternational deScience-Fictionde Nantes, TheLondonEffects&AnimationFestival,theStrangeFestivalParis, FestivalofScienceFictionRoanne,FestivalInternational deLiege,4thwinnerwith thepriceTheCultural CenterChiroux...).
He creates
fashion for
the
TV
,
storyboards
for advertising
,
illustrations
for
feature film projects
, TV
shows and
musicals
.
He creates
for
making of
recordings
of
many
plays.
His
second
short
film
,
"
The
Runner
"
is
an action comedy
.
It
tells
the
love story
of Laura
,
which
leaves
one last
chance
to
his friend
Vincent
,
infidel
.
This
one hour
to
find it
in
Paris
,
after which time
she
finally left
.
One of
his
last works
,
created in 2009
,
is
a
humorous
video
,
"
Heart
Wind
, "
sung by
the
singer
Cynthia
Prion
.
This movie
after
his
short film project
"
The
Adventures of
Prion
Cynthia
"
with
actress
Camilla
Chamoux
, is
produced by
the
Earth rotates.
This
horror
comedy
follows the misadventures
of
Prion
Cynthia
,
who
must
lead a
party in
a
deserted village
and
whose
troubles
are just
beginning
...
Stéphane
is also working
on
the project "
Enemy
Frontal
"
filmed
in
3D
,
a
suspense
film
,
describing
the journey
of
an
aircraft carrier
in the
U.S.
Navy
escorted
from
his
naval fleet
faces
a
unknown vessel
placed
in its path
and
refuses
to
divert
.
www.frontal
-
enemy.com
It
works in
parallel
on
writing
his first
feature
,
adapted
from the
short film
"
The Adventures
of
Prion
Cynthia
, "
and does
not hide
his desire
to
make
a sequel
to
"
Enemy
Frontal
, "
a
feature film
,
whose
action takes
place
, this
time
underwater
.
News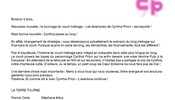 This fundraising is finished
For $7 or more
Un grand merci de la part de toute l'équipe
+
Votre nom ou pseudo sur le site internet du film (si vous le désirez)

For $13 or more
Contreparties précédentes
+
Invitation à une projection privée du court métrage.

For $33 or more
Contreparties précédentes
+
Un DVD du film

For $65 or more
Contreparties précédentes
+
Le DVD collector (incluant making of clip et autres bonus)

For $98 or more
Contreparties précédentes
+
3 photos de tournage dédicacées à choisir parmi une sélection en ligne

For $130 or more
Contreparties précédentes
+
L'affiche du film dédicacée par le réalisateur et les comédien(ne)s
For $195 or more
Contreparties précédentes
+
Invitation à une journée de tournage
For $325 or more
Contreparties précédentes
+
Invitation à une journée de montage

For $650 or more
Contreparties précédentes
+
Rôle d'un « zombie » avec maquillage SFX par David Scherer, vidéo de la séance maquillage du participant inclus dans les bonus du DVD collector
For $1,299 or more
Contreparties précédentes
+
Invitation à un festival en France
For $1,949 or more
Contreparties précédentes
+
Crédits en tant que coproducteur du film
Early Birds
Someone from

SAINT OUEN, FR

Official Users ♥ it !