About
Le Commencement is a short film project of 25 minutes long, written and directed by Loïc Barché, produced by Punchline Cinema (Sylvain Lagrillère & Lucas Tothe)

Shooting will last 11 days starting end of August in the center of France, between Selles-Sur-Cher and Romorantin (Sologne)

We have a very limited budget to carry out this adventure (production company & private founding), That's why we are counting on a massive participation!

Below, more about the film. Hope you will join us!
SYNOPSIS :
Since his childhood The Musician had one and only dream: becoming a guitarist. Now he is in his thirties and lives with a young  welder girl (Elsa) who tries to build a life with him. But the musician knows that until he has achieve his purpose, he won't be able to do anything else. And yet, one night Elsa convince him to accept a job in a music instruments store, in the nearby city. But On its way the Musician meets a strange man who claim that he can make him a great gutarist, the only the musician has to do in return is give him his soul…
POSTER: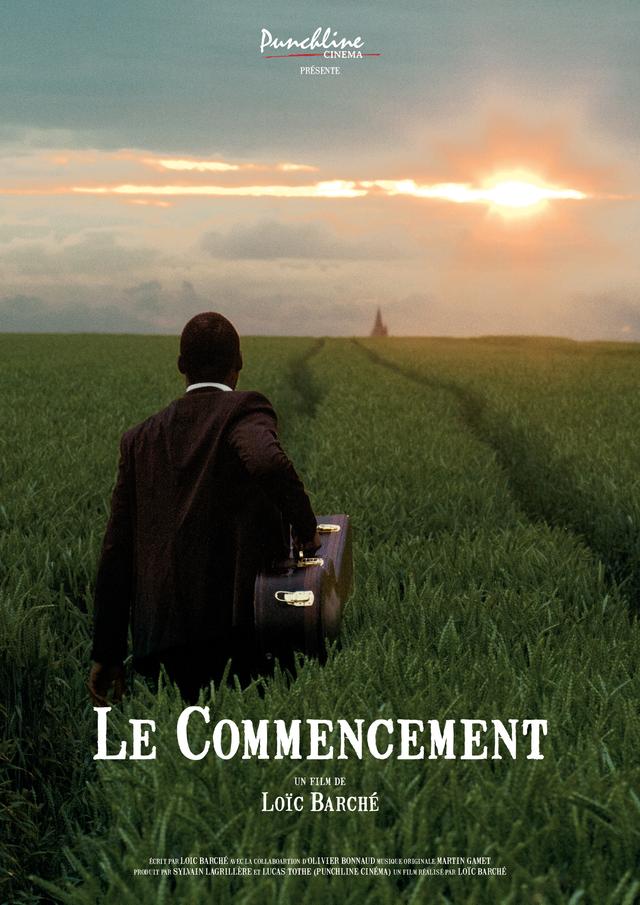 Poster: Teddy Vermeulin - Photo: Valentin Vignet
CHARACTERS:

All he characters have scars. They are pressured by the weight of the world and they try to cope as best as they can.

At the centre of the film there's a couple, Elsa and the Musician, who show 2 different ways of fulfilling childhood dreams: adapting it to reality, even if it means compromising them, or don't let go and achieve them at all costs.

IMAGE AND SOUND:

Camera will follow characters' emotions, understand them, look at them the closest to catch their deep complexity. The DoP and I particularly like wide frame which will allow to build a permanent bound between character's feelings and nature around them.

Wording is essential for the couple history, and the sound will have to capture every fragile modulation that can exist. It can lie sometimes but also seduce, hide the essential and some other times tell the truth. The idea is not to transmit a well articulate diction, it is actually quite the opposite. A trembling voice, an unpredicted hesitation have more meanings than a long speech.

MUSIC:

The Music will be scored by Martin Gamet (Bassplayer and arranger of singer Camille) His music is simple, terrestrial. But at one chord, one rhythm of bass and it becomes lyrical almost without noticing it. By this idea of a perpetual elevation movement themusic will underline The Musician's route.
What are the funds for?
Your contribution will help us with the renting of very expensive shooting equipment (RED Epic Camera, optical, lights) and also at the post production stage (editing, HD conformation, color-grading, DCP).
WE ARE COUNTING ON YOU AND YOUR SUPPORT!!
About the project owner
PROJECT'S ORIGINS (Author's note):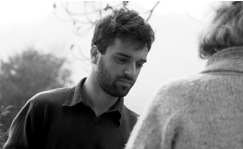 The project was born in fall 2011. This is when I discovered Robert Johnson's legend. The American guitar player was telling that he sold his soul to the devil and after he started to play guitar extremely well.

At this time I was in the North of Spain, in Garrotxa, where I was Jean Rochefort's assistant on the shooting of El Artista y la modeloby Fernando Trueba. Among the many conversation we had about cinema, Jean Rochefort was often telling me: " You'r a cinema technocrat. You don't yet understand that what matters the most is life".

Le Commencement is made of  two things that naturally melted to give birth to a story: The story of a guitar player who sells his soul to the devil to become as good as he wants to be but finds out later on that "what matters the most is life".
PRODUCERS' NOTE: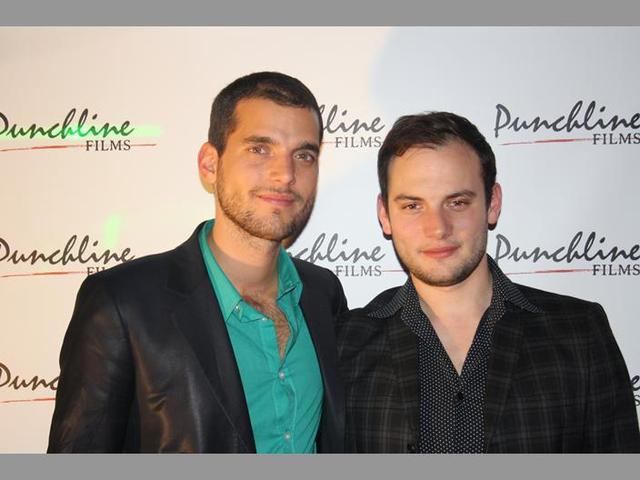 When Loïc came to us with his script, we immediatly saw an inhabited and sincere film. This short film is the first that we produce, because we were waiting an idea that would make us give everything we could, in order to make this film.

Loïc's narrative and cinematographical references made us rapidely realise that this film was obvious.

Transposed in today's world and in the wide plains, the questions raised in the story makes it both universal and contemporary. What are we ready to do to make our dreams come true? Blinded by an ideal, can we sacrifice everything and risk the essential?

Martin Gamet's musique and DOP's images will complement perfectly, to serve a film where esthetics would be as important as the topic.

Le Commencementhas every chance to have a great festival career, in France and outside, as well as on TV. The feedbacks on the script are already very encouraging.

Even though PUNCHLINE CINEMA is still young, the knowledge and skills that we've acquired at Memento Films and Wide Management (French distribution and international sales) will allow us to accompany the film and its author at the maximum of its potential.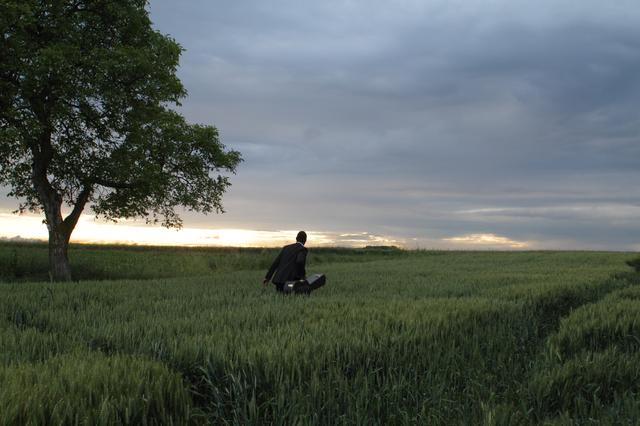 Photo: Valentin Vignet
This fundraising is finished
For $7 or more
A BIG thanks from all the film crew!
For $14 or more
Previous rewards
+
Your name in the END TITLES of the film, in the "production thanks"
For $28 or more
Previous rewards
+
1 DVD of the film
For $42 or more
Previous rewards
+
1 Premiere screening ONLINE (private streaming)
For $69 or more
Previous rewards
+
1 one-sheet poster autographed by the Director (limited printing)
For $96 or more
Previous rewards
+
1 day on the shooting (excluding transport costs and accommodation)
For $137 or more
Previous rewards
+
1 day as an extra on the shooting (replaces "1 day on the shooting" / excluding travel and accommodation costs)
For $274 or more
Previous rewards
+
1 invitation for 2 people to the Premiere screening with the film crew, followed by a cocktail (excluding travel and accommodation costs, if applicable).
For $548 or more
Previous rewards
+
Your name in the END TITLES, as an official co-producer.
For $685 or more
Previous rewards
+
A private dinner with the Director and producers (excluding travel and accommodation costs, if applicable)
For $1,370 or more
Previous rewards
+
The autographed script of the film
+
Up to 5 invitations for the Premiere screening (excluding travel and
accommodation costs)
+
Come attend the person of your choice in a full day on the set and the
evening end of filming (excluding travel and accommodation costs / replace "1 day on the shooting" and "1 invitation for 2 people for the Premiere").
Early Birds