About
Jean Linard, a french potter, sculptor, painter and builder, started to work in 1984 on what he initially called a chapel, then a church and which would become the Cathedral with "the highest ceiling in the world, with the heavens as its cover" 
The Jean Linard Cathedral is in the village of Neuvy-Deux-Clochers, in the départment of Cher, a central region in France.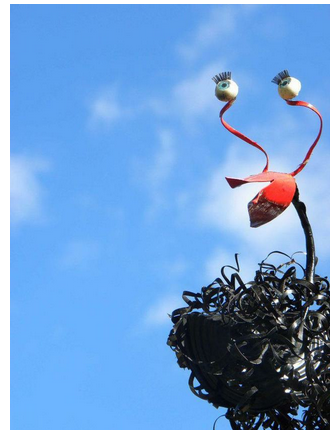 Composed of a big vernacular house and a garden full of monumental sculptures, this environment is a total work of art, where sculpture, ceramic, mosaic and environmental art meet.
He constructed his works from bricks, tiles, stones that he obtained from demolished or abandoned sites.
Jean Linard died in February 2010 at the age of 79.
His inheritors, not being able to look after it at this place, decided to sell it.
On January 16th 2012 a petition has been sent to Fréderic Mitterrand, the French Minister of Culture and Communication, asking his intervention to assure the preservation of Jean Linard's work in its entirety, as part of the French national heritage. 
The petition and the enthusiasm of many passionate supporters help to make the institutions recognize the importance of the Cathedral. 
Today, the Cathedral is on its way to be officially recorded on the french heritage register and become a "Monument Historique".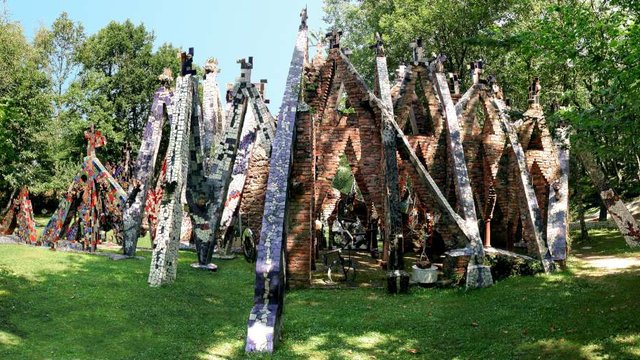 To celebrate this event and hoping to give a second life to this amazing place, the association "Autour de la Cathédrale de Jean Linard" is proud to invite you at the Cathedral this summer. 
This extraordinary opening is the right moment to discover the incredible work of Jean Linard as well as other outsider art environments.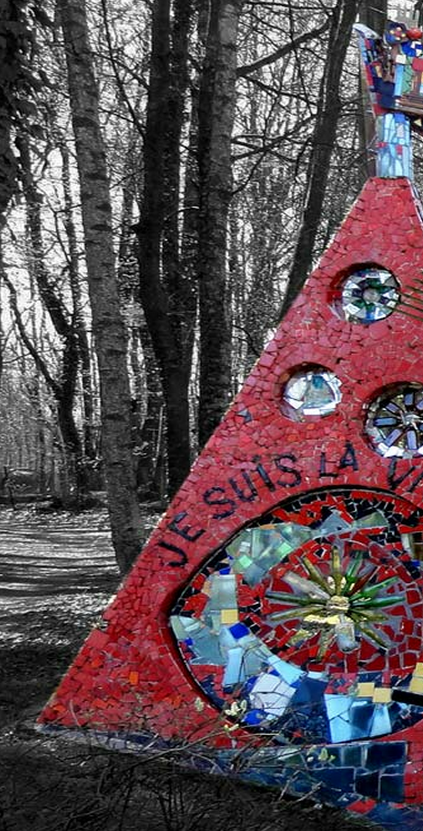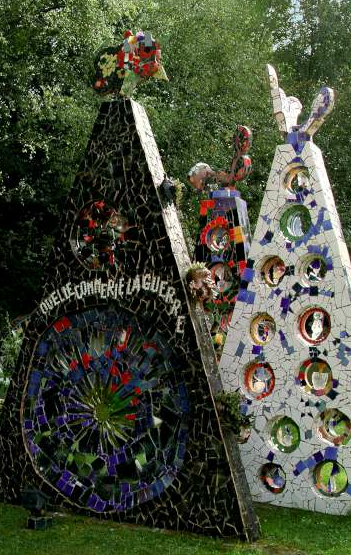 During the months of July and August we will propose you: 
guided tours of the Cathedral

shows, live concerts and meeting with other artists

lectures and a temporary bookshop consecrated to the subject of the outsider art environments
For more details send us an email at info@cathedrale-linard.com or visit http://www.cathedrale-linard.com/ (English version to come)
You can also find a more detailed description of the Cathedral at 
https://www.facebook.com/note.php?note_id=165788060199233
The happening poster :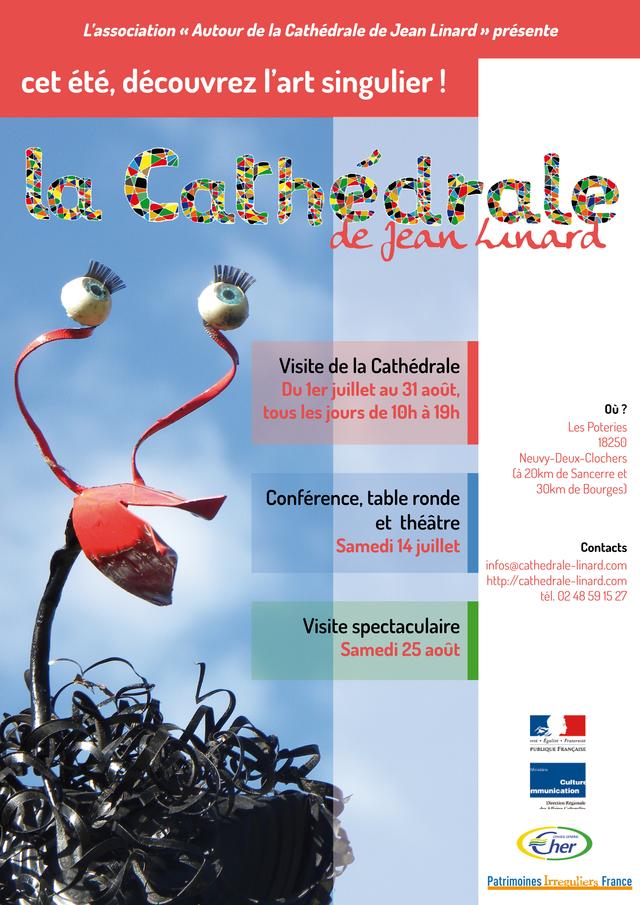 The cathedral from above :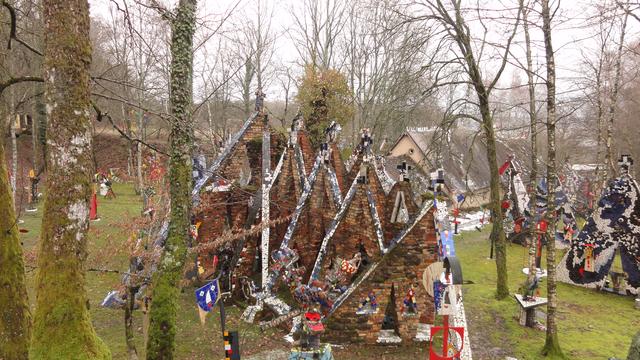 The Baptistry :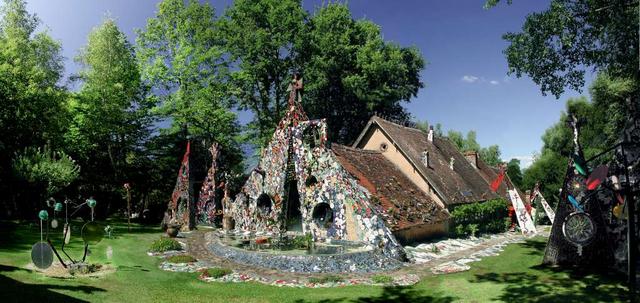 Various sculptures in the garden as well as some "Guardians of the temple" :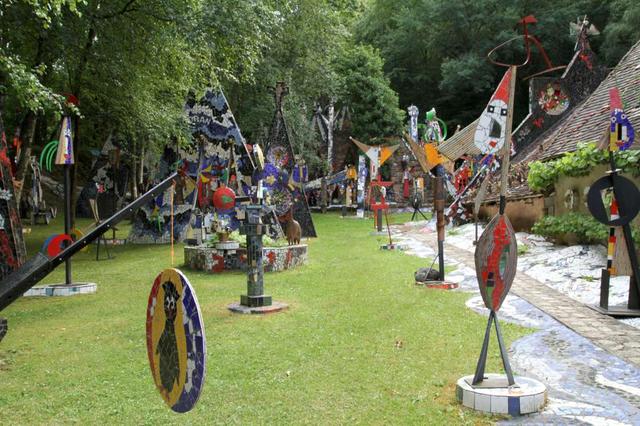 The little theatre :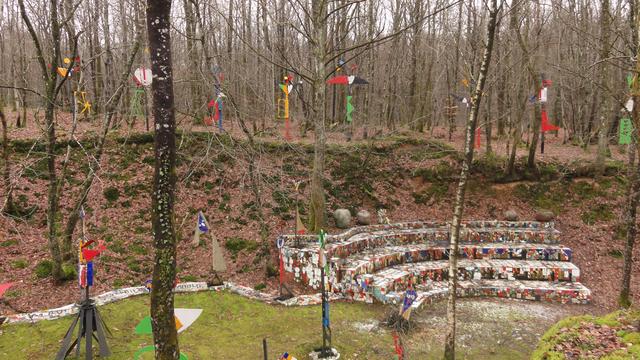 What are the funds for?
This funding, as a supplement to the public financing will allow us to :
Restore the place
cleaning the house
cleaning the sculptures
restore the garden
composting the toilet
Management expenses
bills (electricity, water, telephone)
insurance
posters and flyers printing
Make the happenings possible.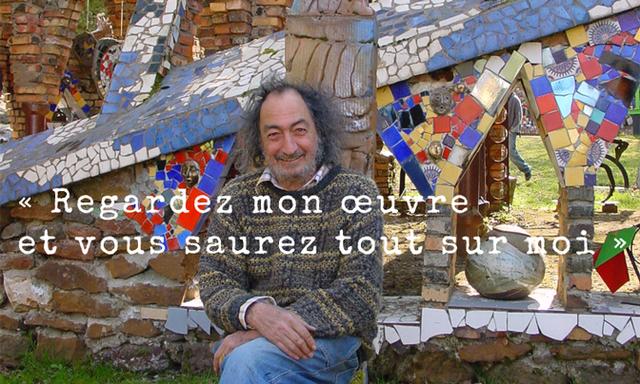 About the project owner
The association "Autour de la Cathédrale de Jean Linard" (Around the Cathedral of Jean Linard), has been created in Avril 2012. 
Its goal is to protect, promote and develop this place.
The association wishes to establish a long term project to develop its artistic, cultural and social value. The association is lead by supporters of the petition, as well as people closer to the artist.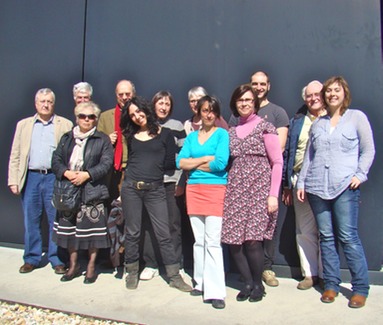 This fundraising is finished
For $7 or more
A big Thanks!
Your name or nickname will be posted on our website and our Facebook page on the special thanks page
For $14 or more
A wallpaper with an unpublished picture of the Cathedral
+
Previous rewards
For $28 or more
A special guided tour, the day of your choice during the period of July and August
+
Previous rewards
For $42 or more
A postcard of the Cathedral
+
Previous rewards
For $69 or more
The poster of the extraordinary opening
+
Previous rewards
For $137 or more
A limited edition A5 (148mm x 210mm) picture
+
Previous rewards
Early Birds