About
The FlyAway is a docking station, receiving patrons from across the space-time continuum and metaverse. A team of Ori has descended the Sut/Chain of Light and  landed from Olorun in search of resources and their leader. Many patrons of the Los Angeles World Airports will recognize them immediately: they are the signs that move you along your journey. Or are they?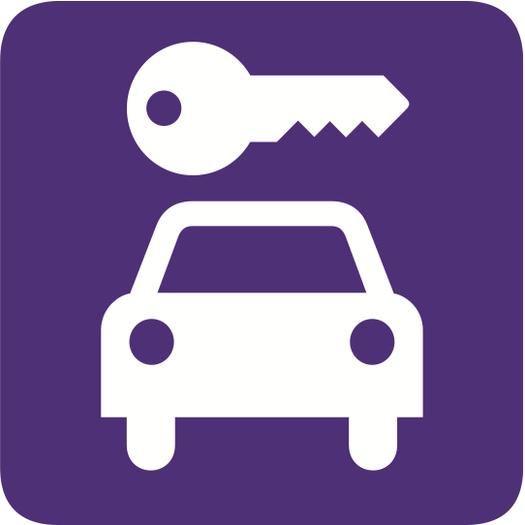 Description
"'Bout to Get On" is an adaptation of the Yorúbà creation myth set as  an interactive performance installation of 2 hours duration for 13 players. The main characters, ori.Xas will wear the transit signs found in the airport on T-shirts that audience members can interact with using SMS shortcodes. The Chain of Light will be a living kinetic sculpture, with each link performed by a dancer in a head to toe Mylar golden suit. QR-codes are bering deployed throught the site to inform travelers about the chracters and the storyline as wells useful information about using the FlyAway shuttle. An original script and score has been written by Anna B. Scott and is collaboratively refined during rehearsals. Costume construction and design is by Pat Payne.

Traveling tales & archetypes
Bus Stations have come to represent hard luck and misfortune, tales of last minute loosing gambles and one  way tickets back. Van Nuys FlyAway challenges that cultural assertion through its soaring design and its role as a junction to yet another mode of travel: flight. VISCERA has created chracters from the instructional/information signs at Los Angeles World Airports, assigning each one to a specific orixá. Not only will riders experience the signs as living people, they will also encounter them as extra-terretials with specific powers and skills. The Hunter becomes the long distance bus; the warrior is the LAX shuttle; the King becomes the hotel and parking lot shuttle and so it goes through the 6 major transportation logos.
Synopsis
In the beginning, there was Olorun, sky residence of Selected Heads of light, thought, mostly masculine. Below, was Olokún, mostly feminine, dark, watery, and full of potential. Obatalá thought Orisha should have more space. He got permission to go down and make a new world. This error leads to the Great Flood, an act of revenge, and the deployment of Orisha to earth to protect Creation. The Forces of Nature have just made their journey down the Golden Chain of Creation to join the first Diviner in taking care of the world. In our version, rather than coming down with the express intention of helping humans, they are simply on a mission to get the raw materials they need to take back to their Ark. Their team leader has already made it to the next jump spot and they must locate him to begin the development of N2 B.O.O.G.I.E., a new flood of (e.a.r.)T.H., this time with sonics instead of fluids. The team's intel leads them to believe that Olokún will bring the great waters back if they don't act fast in establishing the E.X.U. to bring the sonic wash first.
They are also under the impression that using surface transportation devices can be completed with simple money. Before their jump, they fashioned what is known on (e.a.r.)T.H. as "cash." Their intel is faulty: cash is no longer accepted as a payment system in this particular way station. They must figure out where they are, and in the course of the drama, rediscover who they are, since their mission has derailed, well, deplaned. To course correct, they must use the divine math--dance--to map their location and call for help. If only the ÈNI MANS would help with the frequency.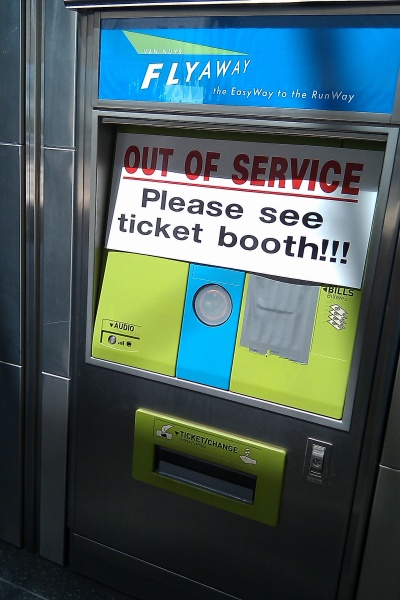 What are the funds for?
Greetings Earthlings!
I am Dr. Anna B. Scott, the Doctoradancer and I have a dilemma. My pick-up performance instigation troupe, VISCERA, has been awarded a contract with the Public Art Division of the Department of Cultural Affairs of the City of Los Angeles to launch its Ephemeral Art Program. EXCITEMENT! We have been diligently working towards our launch date of May 23, 2011 anticipating payment from the city a week before or close to that date. There has been a bit of interdepartmental miscommunication which has delayed all checks of all contracted artists in this and many other projects scheduled to launch in May. ZOOT! Add to that, our pre-paid rehearsal space has been closed unexpectedly. ZOINKS!
Typically, this would mean that the project would halt until all the gears get re-oiled, timed, trued, and cranked. However, since ours is a dance theater piece (so is one other, it will be rad), the show must go on. Why? Well, I have subcontracted 13 other artists, a tailor, a costume designer, booked a rehearsal space and thrown some miles on the odometer of my car. But more than that, I have the PERFECT cast assembled; fabulous artists in theater, film and dance who are in high demand. If I stop now, I will need to recast this entire thing AGAIN (working to avoid the current situation, Public Art had delayed the project two previous times until they were assured that everything was set in other involved departments). Finally, these exceptional artists would not be paid for the time they have already committed. Not right.
So, the budget is just under $14,000, which is completely covered by the contract. We are about to incur some additional costs that were not in the original budget due to the delay of payment: costume overnight shipping; speed delivery & labor surcharge from tailor; mileage for cast (I have them criss-crossing the city to rehearse).  But there are several things which must be purchased NOW in order for all the elements to be present by May 23 (it is unlikely that I will get everything for the dress rehearsal which is May 14th, but hope springs eternal). Here are the items that need purchasing NOW:
Shortcode contract with TextMarks for 8 keywords $100
Liability Insurance through Fractured Atlas, estimated at $400
T-shirts for 6 with front, back screens and expedited shipping $100
Additional Mylar Fabric  $25
Stickers and printing of QR-Codes $75
Labor surcharge from tailor $300
Anything over that magical $1000 I am asking you to contribute will be used for:
Cast mileage reimbursement & parking at site
Script reproduction (tried to go paperless, hard to dance with smartphones in hand)
Production Assistant for line producing
Administrative assistant for script, contract, labels, postcard reproduction and deployment
None of these last items were in the original budget. Back when there was time...ahem.
We have some interesting goodies for you when you contribute, a few involving our "surround social" component of the show. Find us on Face Book and like our
http://www.facebook.com/bout.to.get.on to witness the homestretch of the project.
Check out our blog for communications from the ori.Xas, SUT and Olokún http://flyawaybus.tumblr.com/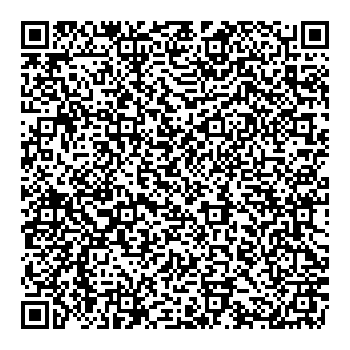 and be on the look out for much needed intel...
About the project owner
Anna Beatrice Scott, Ph.D. is The Master Conduit at the arts and action consultancy, Vita Vibrare, where thinking is done at a higher frequency. An Arts in Action agitator, Vita Vibrare provides strategy, programs and user/engagement studies & analysis at the nexus of traditional and new media to support "glocally" minded change makers with innovative story making tools.  Scott has worked in arts management, production, performance, research and education since the late 1980s. She has worked as a stage hand, in a sound crew, as a stage manager, as event producer, managing director, marketing director, oral/corporeal history collector in Brazil, as well as performed as a dancer with groups as varied as Steve Coleman & The Five Elements and Chama Cia. da Dança in locales as varied as a 40-foot proscenium stage and 100 sq. foot parking lot.
Anna performs conjurations with dance, digital devices and text on stage, in blogs, books and through strategic marketing plans. Her newest work SACKED, was presented at REDCAT Fall Studio program in Los Angeles in 2010 and will appear in Fall 2011 at the Hamer Museum in Los Angeles.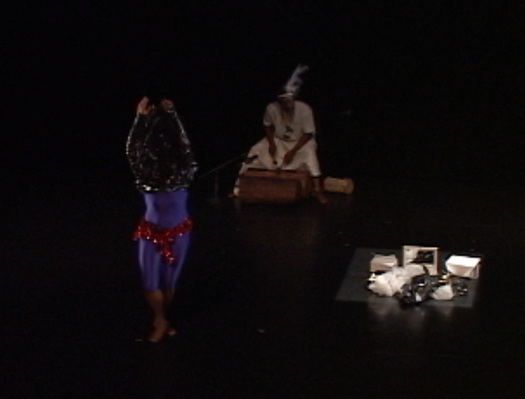 Recent collaborative performance/productions found her performing in the Texterritory cell phone dance theater platform designed and implemented by Sheron Wray & Fleta Seigel (http://www.texterritory.com).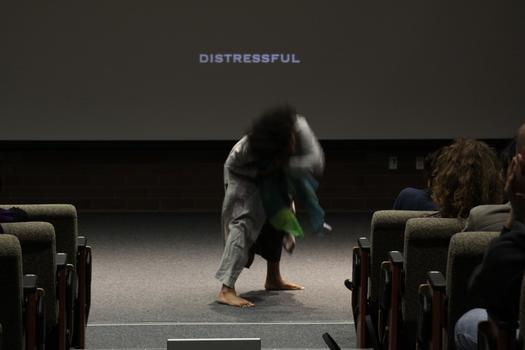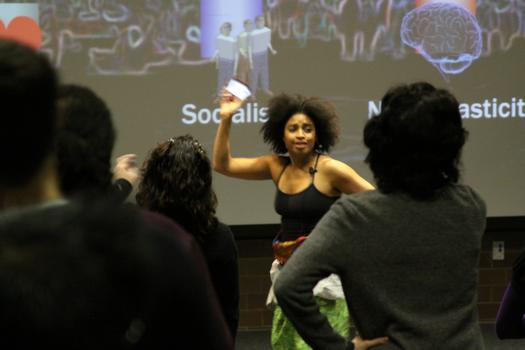 As a performance scholar/instigator, Scott has presented her solo work at college campuses, galleries and street corners around the USA and in Salvador, Bahia-Brazil. She provided nine years of service to University of California, Riverside as an assistant professor of Dance History & Theory. Her research specializes in the study, analysis, and performance of African Diaspora dance arts. Her new book, A Fala Que Faz/Words That Work, is a ten year study of the performance of 'black' as a political project in Bahia, Brazil and was released in 2010 by VDM.
VISCERA is co-chaired with performance artist Pat Payne and is a loose group of collaborators/instigators who function as a Performance Theorist Troupe. We have ties to Improv Everywhere Global, Highways, Pop Tarts, The Neo Spinsters and yo mamma's best friend's cousin, Snooky. Join us on Face Book, and if you hve the chops, we'll add you to our performers space, viscera.ning.com we heart new playmates.
News
The June 16, 2011, 12:44 a.m.
FUNDED!
This fundraising is finished
For $5 or more
Thank you! You will be listed in our Bearers of the SUT list, posted on our blog and in a group QR-Code pasted in the FlyAway. Want more fun? Show up during the show and participate as a live-action fish on a stick!
For $10 or more
Your commitment is deeply appreciated. You will be rewarded with a mention as a character in our QR-Code metatext! You're in the show! A copy of the code will be delivered to your inbox.
For $25 or more
Double joy! You get a mention in the script by an ori.Xa during scene 5, live!
For $100 or more
Amazing. In return, we offer a special QR-Code with just your companies link or information about it. If you already have one set, send us your image and it will go up in the FlyAway.
For $500 or more
Yes! Everything above PLUS your name, or a name of someone dear to you is entered into the shortcode response for the ori.Xa of your choice. You will not only be a character in the show, but an influencer on the storyline for the audience. Use it wisely!
Early Birds
Someone from

Los Angeles, US

Someone from

Grand Rapids, US

Someone from

Champaign, US

Someone from

Studio City, US

Someone from

Rossville, US
Someone from

Middlesex, GB

Someone from

Los Angeles, US