About
BLUES FOR ALICE, what is it ?
the idea...
... is to follow a young French woman, Alice - who lives in Kabul, Afghanistan - on a demanding trek through the Little Pamir mountain range (in the far north-east part of the country, in the remote region of Wakhan, a narrow corridor 4000 meters high, between Tajikistan, China and Pakistan, where the Wakhi and Kyrgyz tribes dwelve).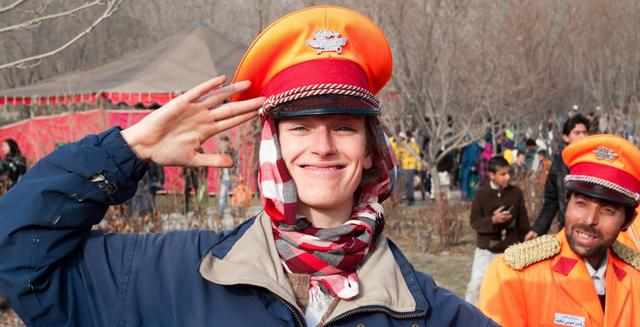 Alice leads her brother and two close Afghan friends there: she hopes to make her brother understand why she loves Afghanistan, and show her friends a part of their country that has never suffered from the war. She wishes, for once, to send good news from Afghanistan to the world.
Secretly, Alice has also promised herself, upon reaching the tip of the Wakhan, to decide what her next step in life shall be: she must choose between remaining in Afghanistan, or going further east.

MORE DETAILS
After an extensive trip across the Orient, Alice dropped her backpack in Kabul. She is a young dynamic western girl, funny but thoughtful, educated and a little crazy... The immersion and integration of this colorful character in the social and moral codes of Afghanistan are an adventure in itself. But what future is there for a European girl among Afghan life? 
Today, Alice takes her backpack again to go to the eastern borders of her adopted country, to what she calls the Afghan 'peninsula' - the territory of Wakhan, a thin strip of mountains with complex history, sewn with intrigues, squeezed in the jaws of Indian, Pakistani and Chinese territories, a place the West has not yet reached. Her brother and two Afghan friends follow her.Through this journey across the one Afghan area preserved from the war, and which has never experienced the atrocities of the Taliban, Alice wants to show another Afghanistan to her brother - who does not quite understand why she came to live here, putting, or so it seems, her life at risk - and to her friends from Kabul - who have always known war - for them to discover a region at peace within their own nation.
She also seeks to know where her future awaits her: at the end of this Afghan 'finger' pointing eastwards, which has always fascinated her, the wind will whisper to her, perhaps, to keep going towards the rising sun, or, on the opposite, to dive deeper into Afghan life - who knows? 
From Wakhan, Alice shall send good news about Afghanistan to the world.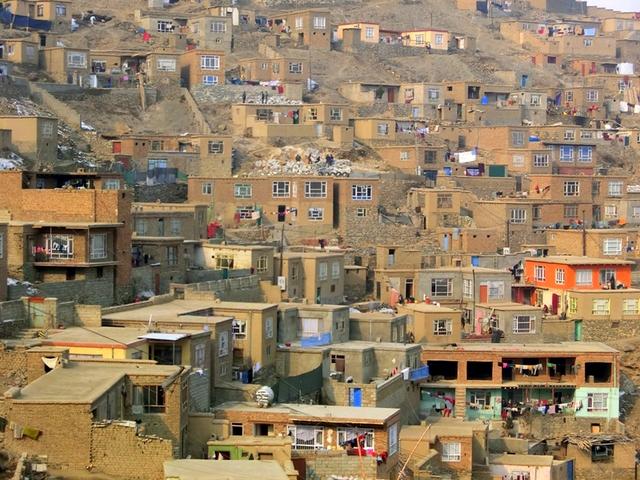 Note
Blue is a powerful symbol of the Afghan culture - don't we say "afghan blue"? - And this is the common denominator between the Afghan skies and Alice's eyes.

"Blues for Alice" is a jazz composition by musician Charlie Parker, which dates back to 1956. Recorded for the first time in 1951 by Verve Studios, it is a composition of light and fast bebop style, with a complex harmonic line and a lively melody: it fits Alice like a glove...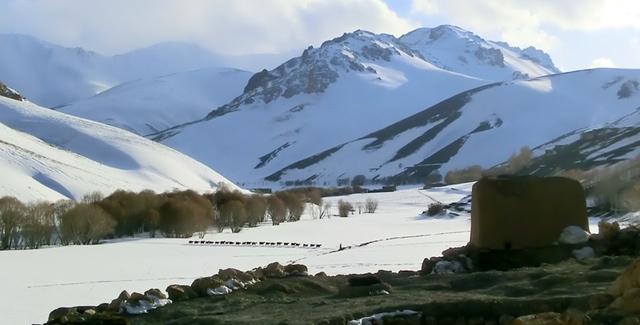 What about you? I need YOU to make this possible. I work hard but being an independant filmmaker and not being part of the professionals' world makes it a lot harder to build projects, and I need to finance them myself.
Or get help from good people...
You?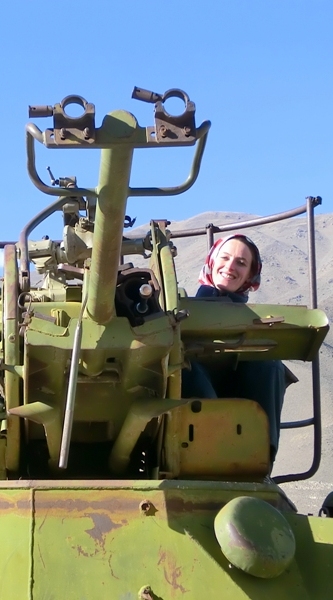 Dear reader, you can download the presentation of our project as a PDF file using the following link:
NB Alice and I shall, in case the situation in Afghanistan becomes troublesome again, swap to another plan in order to preserve our safety: one example of Plan B would be the same project in Tajikistan, and in any cases a nice film for you to watch.
What are the funds for?
Here are the various needs of "Blues for Alice"
Before take-off
afghan visa 
airfare
new photo/video gear
After take-off
transportations
accomodation
food
official guides
The airfare costs around 900 €. The visa is 100 €. 3000 € will buy my new photo/video equipment and the 500 € shall cover the Ulule fees.
I need new shooting equipment because what I've used until now is too big and heavy for such a trip/trek, where I'll be needing to have very lightweight gear.
If Ulule works for me, it will cover the "Before take-off" part of the budget; I shall then take it upon myself to pay for the rest.
About the project owner
I'm Damien, or D2 for Planète.D's followers (here's a photo Ulule tells me I ought to put a photo)
My lover Delphine (D1) and I have spent 2.5 years riding a tandem bike (Buzzz - "to the infinity and beyond!"). I took the opportunity to swap jobs: I used to be a computer scientist and tadaaa I became a writer and a filmmaker...
See there www.planeted.eu or there www.facebook.com/panete.d
Writer and filmmaker you say?
Simple is beautiful, so I'll put it this way: I write books, I make films. I give screenings and take part to film/book festivals. My books can be found in book shops and my films are broadcast on tv but between us, it doesn't make me rich at all, it's just a tiny sip of glory (which I gladly take, well, you know, even a little glory feels nice every now and then :-)
Anyway, I use a small part of my work to make money on it (I make the minimum French wage but I'm free, I'm my own boss, and my job is awesome) but I publish and spread/share for free a large amount of videos, photos, articles, documentaries... on Planète.D, 80% is free.
After our worldtour, we had a daugther - Lirio - who now follow us along on our trips and adventures in a little cab trailed behind the tandem. She was 10 months when we rode through Germany and Denmark and then around and across Iceland.
WHAT ELSE?
I love :
Delphine

Lirio

simple and sober happiness

sport

music
I don't like :
meat

dairies

unfairness

noise
my personal aim in "Blues for Alice" ?
to show afghan youth today, to show hope, optimism, beauty, fun, in this country we always see as close to self-destruction
to bring to the documentary / adventure film genre the aesthetic one finds in cinema (no less...) ; to work hard, with specific equipment, on the shooting, to make a documentary that has style, that is as beautiful as a videoclip - see?
Hey, here's another small video:
I know, the clip is more about my daughter than about the bike as it as meant to be. But... isn't she gorgeous?
So... how do you feel on Planète.D?
Let's go to Afghanistan together...
News
The July 23, 2012, 9 p.m.
Refund
This fundraising is finished
For $7 or more
A ride on the tandem with D2 :-)
For $11 or more
A voice-meeting on Skype, live from Kabul, with Alice or Damien who shall pretend to be a really famous actor/actress/filmmaker, for you to show off in front of your friends / relatives / neighbours / girl or boy you're hitting on...
[silly French accent optional]
For $14 or more
A kiss (on the cheek) and a set of 8 Planète.D's postal cards brought from our worldtour:
http://www.planeted.eu/photos/cards/index.html
For $14 or more
A pair of old traditional Tadjik-style over-socks made of thick wool. They make for lovely sleepers when you're home in winter, and nothing can beat the rugged exotic good looks.
For $17 or more
A pair of earrings in lapis lazuli, the gem that is emblematic of the country.
For $21 or more
A voice-meeting on Skype with Damien who shall play the guitar for you (quality not garanteed)
For $28 or more
A kiss (on the cheek) and free access to the VOD / internet version of the film "Blues for Alice"
For $42 or more
A kiss (where is yet to be negociated with the relevant person) and the DVD of the film "Blues for Alice" with our signature (not that it gives it any more value...)
For $55 or more
A cashmere shawl we shall bargain for you on the bazaars of Kabul (and a kiss).
For $69 or more
A French-kiss (possibly) and the DVD of the film "Blues for Alice" with our signature (not that it gives it any more value...)
For $137 or more
Damien cooks for you - merry making and healthy food on the menu.
For $685 or more
Private, home screening of "Blues for Alice" with one of us (or both God willing). And yeeees, you'll get your kiss too, and your DVD, and a hug at that!
For $1,370 or more
Private, home screening of "Blues for Alice" with us and diner made and served by Damien. And yeeees, you'll get your kiss too, and your DVD, and a hug at that!
Early Birds