About
ALIGRE
Aligre is a short film of 15 mins. It is written and realised by Charlotte Dupont , who draws inspiration for the second time for a fiction set in the house of her grandparents which will soon be sold on.. It's a burlesque drama.
SYNOPSIS
The daily routine of a lonely house employee is shaken by the guilt of her compulsions and the burden of things unspoken in the family home where she works.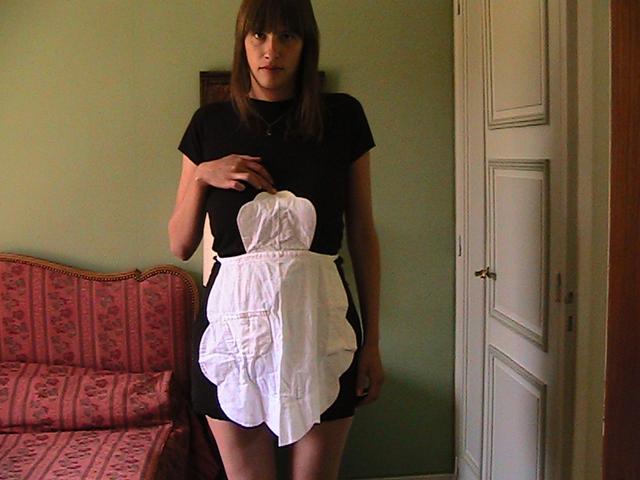 WHY THIS FILM?
Who hasn't wanted to protect the last memory of the family home in which you played as a child?
I filmed 'La Peau Claire', my first short film, in my paternal grandparents' house, at which point I learned that it was being sold and that the timeless 50's decor would soon disappear.
When it comes to Aligre, it's about the same thing: my maternal grandparents are going to leave their house in September 2012, a house that was built during their social ascension in the 60's. The house represents the time and the way of thinking and working.
The point in common of all my current work, as both director and photographer, is to create a situation that arises from the setting that has so much inspired me.
My sudden inclination  to make fiction from houses was prompted by a quote from the famous sculptor Louis Bourgeois: "…As it (the house)has disappeared, it now exists as a work of art. It's an exorcism."
I like the idea of bringing a story to the house that that the house has never lived.
My imagined scenario goes perfectly hand in hand with the house, the visual richness of the architecture, furniture and wallpaper.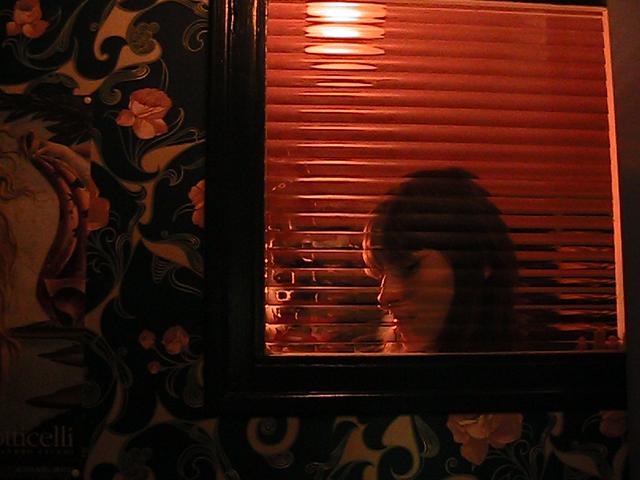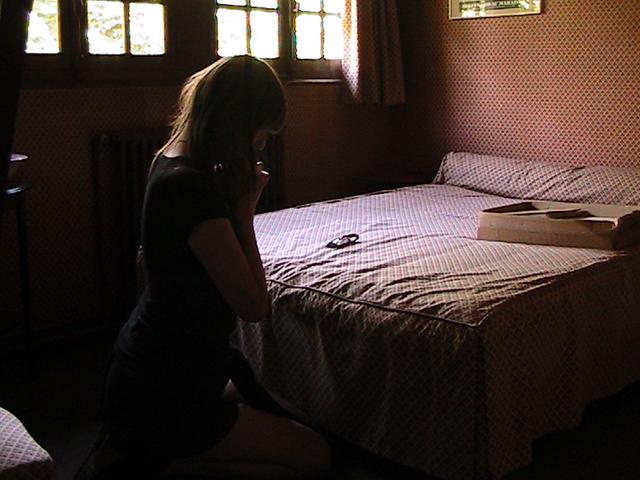 My desire for directing is born during convalescence at my grandparents, when I could hear and see their movements, which remained the same for forty years.
I have closely observed the habits of my grandmother and the rhythm of her movements in the kitchen, her comings and goings, her way of dividing, of turning the light on and off, and which are similar to the movements of Jeanne Dielmann in a film of the same name by Chantal Ackerman.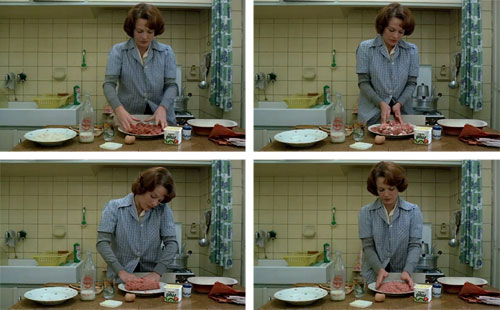 I want to insert fiction into the daily routine of life, already tailor made to this house. Each household task fulfilled by the maid will be carried out in the same way as my grandmother.
My grandmother had a precise way of doing things around the house. A meticulous upholder of routine that I have never seen anywhere else and that she repeated every week, three times a week and which shows her habits, her rhythm, and strength.
SOURCES OF INSPIRATION
During a certain number of years my mother's family lived with household staff. A young girl newly arrived from the countryside came to live with them. She had to carry out the specific orders of my grandmother in how to cook, how to do the housework, to look after the children and to manage her private life. Also banned from having a boyfriend, if my grandmother found out, she would be sent back.
These young girls were no more than a part of my grandmother's active life, but for me they provide a source of fascination.  The household employee raises the question of solitude, just as can be seen in 'Un Couer En Hiver' , and to me is due to the inactivity in the of repetition daily ritualistic tasks. I love the place that the household employee has in cinema, from the comic asides in 'Mon Oncle' by Jaques Tati, or in Etienne Chatillez's 'La Vie est un Long Fleuve' to Bunuel's satire of exploitation portrayed in 'Journal d'une Femme de Chambre'.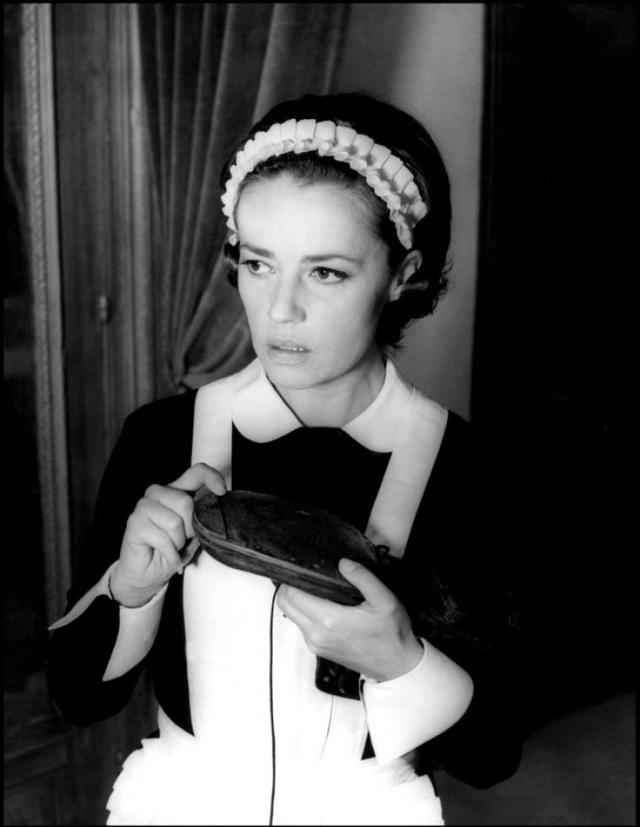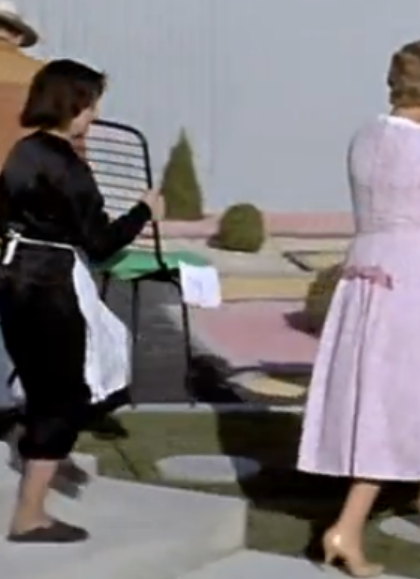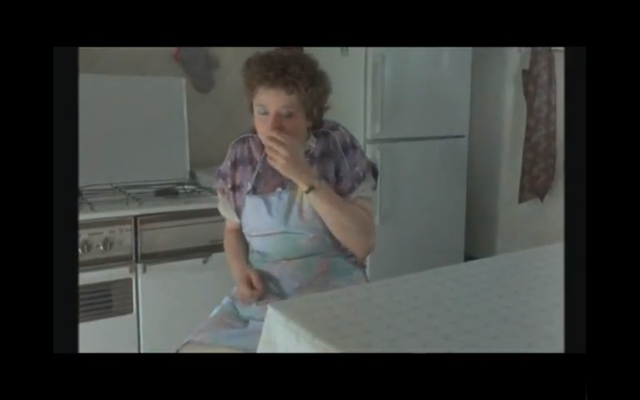 THE ROLES
I first wrote a script about a family secret whose housekeeper, Idalina was the only one not to know, but the project was too big so I reduced the story to two characters. Idalina is now at the heart of this family unit and it is she who is subjected to the secret and who exposes it, at this point citing Louise Bourgeois on the family household: "the terrible cruelty which never shows and which is never forgotten".
This story is a drama rendered in the burlesque, with little dialogue and the Idalina's clumsiness will be accentuated on screen by exaggerating her height, played by actress Aurélie Lannoy, who like my grandmother's maid, is very tall. I immediately thought of Aurélie during my period of convalescence and so knew I would use her in future works. I appreciate the humility, discretion, timidity and humour of this Belgian actress.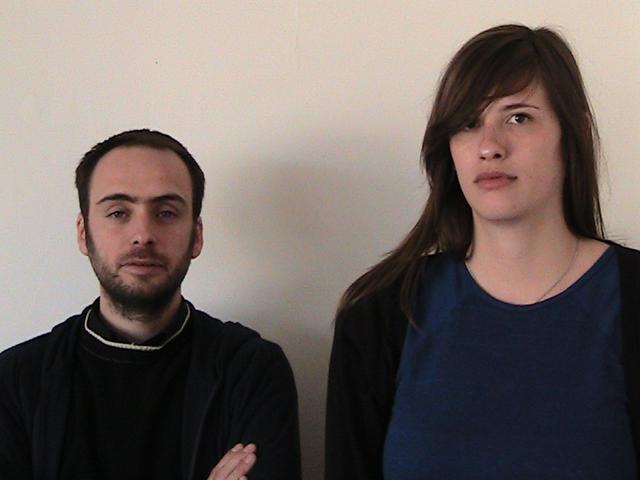 The character of Monsieur, in his complete indifference is presented as stubborn, absorbed by a preoccupation with his professional life and insensitive to the emotions of a woman who, although living under his roof and close to his daily life, is no more to him than a member of staff.
I asked another Belgian, François Pirot to perform as this character. I knew him him after having met him as a director at various festivals, but it was his slim physique and the way his hair grows that reminded me of my mother's family!
It's not a period film, but a timeless film charactised by a setting which has not been altered in any way. The title, Aligre, is no more than the name of the street where the house is located.
What are the funds for?
THE FUNDS
For this short fiction film, we need a minimum of 4000 euros
If we manage to attain this sum, the film will be made.
If we make MORE the than sum asked for, i twill allow us to acquire materials of a higher quality.
Your support will finance :
-          The hire of filming equipment (camera, lens, lighting)
-          The hire of sound equipment
-          Food and transport for the team
-          The unforeseen!
-          Post-production fees, making and sending of DVD's
-          Subscription fees to festivals
N.B If you are hesitant to transfer money over the internet, it is also possible to make a contribution by cheque, by doing the following; contact me at dupont.cha@gmail.com and I will give you my postal address so that you can send me a cheque accompanied by your email address. This cheque will then be credited by the Ulule team and we can count it towards the goal sum.
About the project owner
 Parisian in origin, Charlotte Dupont loved to Brussels in 2003. Her relationship with image commenced while she was an actress, most notably, she performed in  'En la cuidad de Sylviade' by Jose-Luis Guérin ( the official selection in Mostra64), and in Christophe Hermans 'La Balançoire'(official selection of Magritte 2010)
She has worked as a scriptwriter for several directors, 'L'Heure Bleue' by Michael Bier and Alice de Vestel, (won the prize in the short film category at the TV5 World Festival in Brussels,2010 and for 'best achievement' at Le Court dit Long in Paris), 'Rocard Sud' by Brieuc Dupont (selected by the Forum of Authors at the Festival of Screenwriting, 2009, and SACD 2011).
The link between acting and screenwriting was what opened the door to directing. She filmed 'La Peau Claire' which was her first short fiction film.
She co-directed 'Auf Deutsch' with Frederique de  Montblanc, 'Please' a video artwork shown during Channel 2's 'Dominokingdom' with Nadine (October 2010) as well as at an exhibition called 'Vasthouse' (November 2010) in Brussels and with Mathilde Elu  'J'Adhere',  a set of videos for the Festival of Screenwriters 2012 in Valencia.
http://piscine-municipale.tumblr.com/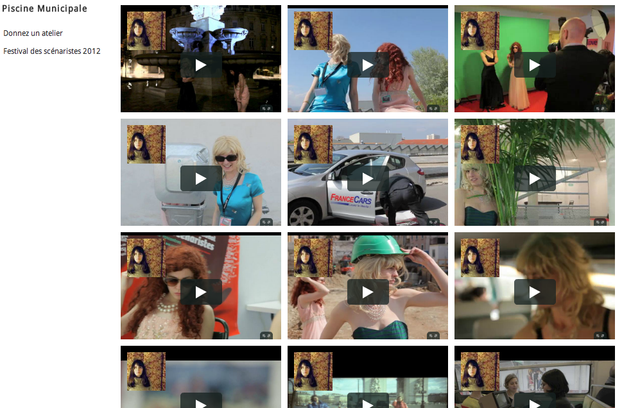 Between 2009 and 2010 she lived in New Mexico, USA. Her solitude, her imagination and the immense deserts pushed her to make short autofiction videos, which she regurlary posted on her blog and which number at close to 200 today.
http://charlottedupont.tumblr.com/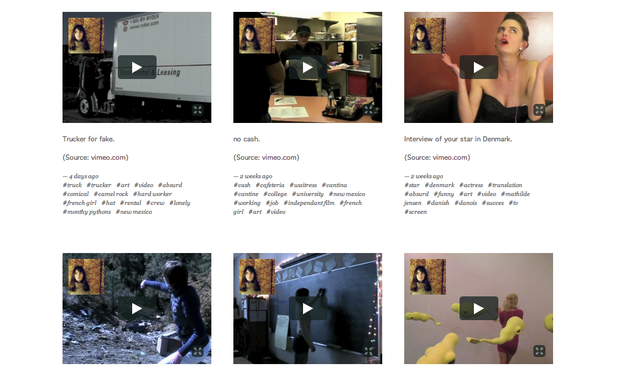 When the Franco-belge community proposed to support her work in the experimental category in Festival of Film, she made a short film, 'Everywhere you go'.
In 2011 she was selected to join Santa Fe Art Institute, NM USA. She continued to film "Like in American films", which became a collage of clips, and the short film "Playing Make Believe" at Gallery Art 22 in Brussels (December 2011). It was at this residence , which offered her the workshop space, that she developed the project of insertion of experimental video into neo-realist films ,'Starlet'.
Today she has taken up once again the more traditional path of directing with the short fiction film Aligre.
This fundraising is finished
For $7 or more
An thank you email and updates on the progress of the film.
For $14 or more
You name in the thank-you section of the film credits
+
An thank you email and updates on the progress of the film.

For $28 or more
An invitation to a film screening
+
The previous rewards
For $48 or more
A DVD copy of the film ( including a 'making of', bonus and photos of the filming)
+
The previous rewards
For $69 or more
A box with the DVD + a photo on glossy paper of the filming
+
The previous rewards (except the ordinary version of the DVD)
For $83 or more
A film poster
+
The previous rewards
For $137 or more
A poster signed by the team
+
Your name in the section of the credits 'special thank-you's'
+
An invitation to a private screening of the film and a cocktail
+
The previous rewards
For $206 or more
Assist in a day of filming
+
The previous rewards
For $343 or more
An exclusive interview with members of the team
+
The previous rewards
For $480 or more
A visit to the town of Chartes!
+
The previous rewards
For $685 or more
You are an ASSOCIATE PRODUCER! and your name will appear at the beginning of the credits
+
The previous rewards
Early Birds