About
A tiny camera + hitch-hiking from France to England = 1000 miles, a documentary road-trip as you've never seen before !
On the road (again)
The wait by the road sides, the conversations just to break the ice or to remake the world, the adventure, all the sharing, drivers who just want a presence but don't feel like talking, some who drop you right in the middle of nowhere, others who buy you a coffee... confidences exchanged in the wee hours of the night... crossing on foot industrial areas to get out of cities under the rain...
Hitchhiking is a means of transport but also a real experience outside the box. And people often reveal themselves without "filters ", encouraged by the proximity in the interior of the car and the fact that they will probably not see each other again. (To learn more, read the first part of this excellent sociological brief on hitch-hiking, and especially Chapter 4, which serves as my unofficial statement of intent).
After hundreds of rides (France, England and some in Greece and Turkey), I'd like to document the spirit of hitch-hiking, and pay homage to it in a film. That's why I need your help !

Mini cam, wide ideas
The idea is that the camera do its best to be forgotten, so it can collect as intimate a speech as possible, à la I'm sleeping over tonight and Paris Dernière (with a touch of Strip-Tease). I opted to buy a device that offers an excellent compromise between image quality (HD, 720 and 1080p) and discretion, with a remote control to trigger recording without attracting attention, and mounts so it can be fixed almost anywhere - in this case, on my cap. I am currently researching and testing to record the best sound possible.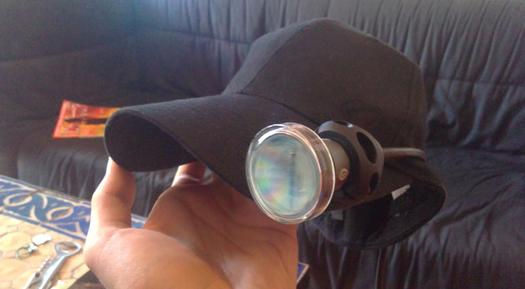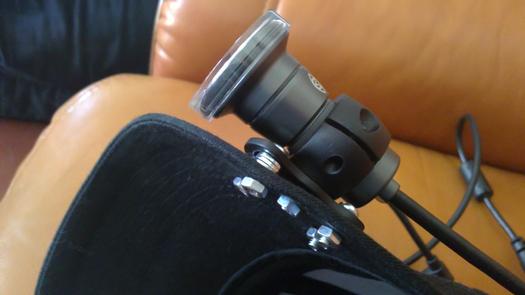 What will it look like ?
A 100% POV road-trip, since the moment I leave home (a few miles from Marseille) to my arrival at York, roughly 200 miles north of London. Why York ? Because I know the place. Because one needs an excuse. Actually it's just a McGuffin, for we must keep in mind that I have little time and physical constraints, and I may as well go as far as Scotland... (there are a few whisky distilleries I absolutely NEED to visit) as long as I still have spare SD cards and I still can charge the batteries. The goal is to bring as many encounters and conversations as possible, in order to complete a documentary feature film.
1000 miles,an original story featuring mainly conversations in cars, but also including moments of hassles, waiting by road sides, at services, where you'll see contact with people. I'll show you some human and urban adventure !
Between two "how far are you going ?" and "What do you do ?" we should hear about political events (French presidential elections are getting closer), Ze meaning of life, cultural differences between frog eaters and subjects of Her Majesty... The English part will be subtitled for the French - and vice versa. I will work a 52 ' version (common format for the TV) and feature film version for festivals, and I confess that the idea of making a documentary web series suits me well. See the test below (NB: I have since made ​​sure that we do not see the cap)
Be kind, be curious !

Let's push the philosophy of sharing further : support the film, and have a say on its content !
 
Un : vote to decide if I should take the highways or side-roads. By the highway ? The trip is likely to go much faster, drivers usually travel longer distances (especially lorry drivers), speech is favored by more time spent together. By side-roads ? Travel may be longer, tougher, and contain many more lifts on short distances. When all is said, we're talking about two different movies.
So, each contributor will be given one vote from 5 to 20 euros in donations, 3 votes above 20 euros in donations, 5 votes above 150 euros. At the end of the subscription period on Ulule, I do the math, and let you know...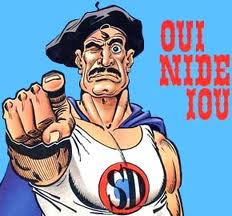 Deux :send me cultural, historical, social, or just unusual questions to ask the englishs (or the frenchs) during my lifts. It may be whatever you want ... provided that this does not contravene morality - mine in particular. I do not guarantee I'll be able to ask them all, but I will try. Very strongly. Everyone can participate, including "simple" fans of the project.
Now it's up to you, and remember: the first support, is to pass the project around.
What are the funds for?
I own the camera, which cost 600 euros. I still need :

- To buy stuff such as SDHC cards, a telescopic camera pole for diverse shooting angles, and batteries

- to rent microphones and a sound recorder

- to buy an external disk drive to store and save the project during editing, and rent a professionnal account on a video-sharing space service for a few months (Vimeo)

 -  enough to pay for one or two hotel nights and camera insurance,thus bringing a bit of comfort and peace of mind to the trip

 -   part of the funding for rewards and Paypal's fees.
In case the project is overwhelmed with support (or so I hope ! go go go !) the extra money will be alloted partly to defray editor's and sound editor's expenses, and partly to promote the film, send it to the festivals, print posters and DVD jackets...)
About the project owner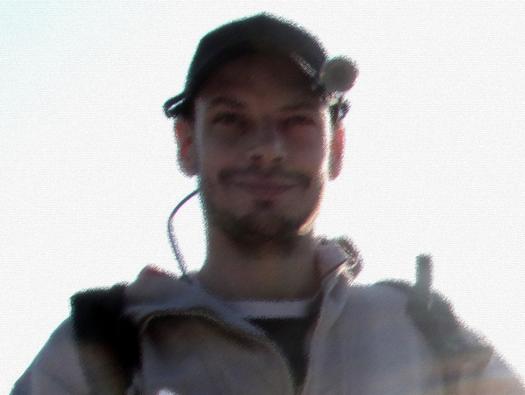 I'm 30.
As a film student, I directed a 20 min short feature, produced by one of my university teachers (see below - in french).
My cat's name is Pocket Rocket (or Aces in poker).
I drive a 1988 vintage Golf.
I like good scotch and casgiu, stinky corsican cheese.
I've been part of Envrak.fr team since 2007. Here you can read (in french) my feelings towards soccer, why I don't trust the Iphone or learn more about my ideal movie – something between Transformers 2 and Lars Von Trier.
Excerpt from "Papapapou" (2004) with Franck Libert and Poline Faugère
production Daniel Salles - Juste Une Image
When his fiancée asks him to commit with a baby, a young man decides to spend one day with different children to see if he has what it takes to be a father...
News
This fundraising is finished
For $7 or more
A special thanks !
Your name will be in the credits, and you'll get regular news before and after shooting.
+ 2 invitations for the premiere (which should take place South of France)
For $14 or more
Swell !
Your name will be in the credits, and you'll get regular news before and after shooting.
+ 2 invitations for the premiere (which should take place South of France)
+ A postcard from England (or from France if you live in the U.K).
+ The opportunity to watch the movie on internet
For $28 or more
*BLUSH* well, that's flattering, thank you very much !
All the above rewards
+ a signed DVD
which may include extras such as : video introduction to the movie, trailer, interviews with associate producers... (so far nothing has been decided).
For $48 or more
Wait : do we know each other ? Are you part of the family ? No ? Well, thank you !
All the above rewards
+ a copy of the 2002 travel diary which fueled the project (PDF). A 30 pages long document, certainly very unsophisticated, but collector.
+ a personalised, special souvenir from England (or France if you live in the UK) chosen because it makes me laugh / surprises me / puzzles me / is typical. I promise I won't send you any of those red phone booth (or Eiffel towers) souvenirs made with plastic.
For $76 or more
First you have to know that I truly, deeply love you. Did you win the lottery ? Received an inheritance ? Do you need to launder money ? Please come right in !
All the above
+ Video / photographs as postcards from the trip, sent from my mobile phone. Live the road-trip (almost) like if you were there !
+ the opportunity to watch rushes from different editing stages in french and english (with and without subtitles) and then discuss it in privates chats (Skype, mails, or Facebook).

For $124 or more
Wow !!
So you want to be canonized ?
All the above,
+ your name clearly visible as an "associate producer" (honorary term). That's just after the "directing" and "producing" credits.
+ if relevent, your company's logo in the credits
+ if the film benefits allow it, I'll donate the same sum you offered me to one or several other Ulule projects :)
For $206 or more
Words can't express my gratitude on earth.
+ 1000 karma points !
All the above rewards
+ I'll visit you on my way back, anywhere in England (mainland) so we can watch together and debrief the rushes. I'll answer any questions.
+ I'll film an interview with you about your role as an associate producer and will include it in the dvd extras.
(This offer is limited to 2 people for obvious reasons, but feel free to keep on donating if you wish, and you may receive some surprises...)
Early Birds
Someone from

marseille, FR

Someone from

Peyrolles en pce, FR
Someone from

Marseille, FR

Someone from

Aix en Provence, FR

Someone from

Plan De Cuques, FR

Someone from

Ramonville, FR

Someone from

Saint Martial, FR

Official Users ♥ it !